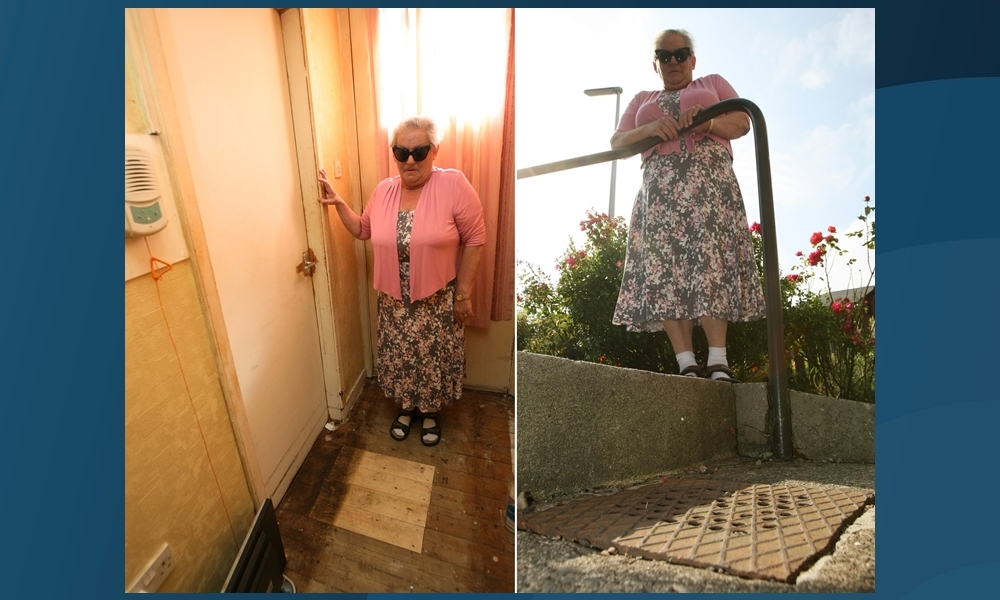 A Dundee woman says she is having to put up with a "constant stench" at her council property — exacerbating her existing health problems.
Kathleen Skillett, 64, suffers from the COPD breathing disorder and requires a walker and mobility scooter to get about.
Mrs Skillet said she felt "ignored" after being left to deal with the stench she says is "raw sewage".
She claims the council is not giving her case enough priority.
According to Mrs Skillett, who has lived in the Elm Street property for the last five years, the sewage had seeped under the floor boards and left a smell on her living room carpet.
She said: "It has got really bad. My carpets are ruined and my breathing problems are really affected by the smell.
"I require a nebuliser and an inhaler for my asthma and I suffer from COPD.
"The council keep moving me down the list, even though they have seen how things are.
"The issue with the sewage is an ongoing problem, and I feel I'm being ignored. I feel like I should be moved because of the issues affecting my health.
"My GP has noticed my health issues have got worse and are concerned about the situation. They've told me I should be moved to a new property.
"I'm still quite independent, despite my illness, but I don't think I am getting the help I need.
"I've got a dog, so I wouldn't be able to move to a home, which is a temporary move I've been offered."
A spokesman for Dundee City Council said: "The tenant has contacted the council and we are discussing matters directly with them."
COPD, or chronic obstructive pulmonary disease, is an illness which causes sufferers difficulty with breathing – usually because of a narrowing of the lungs airways.