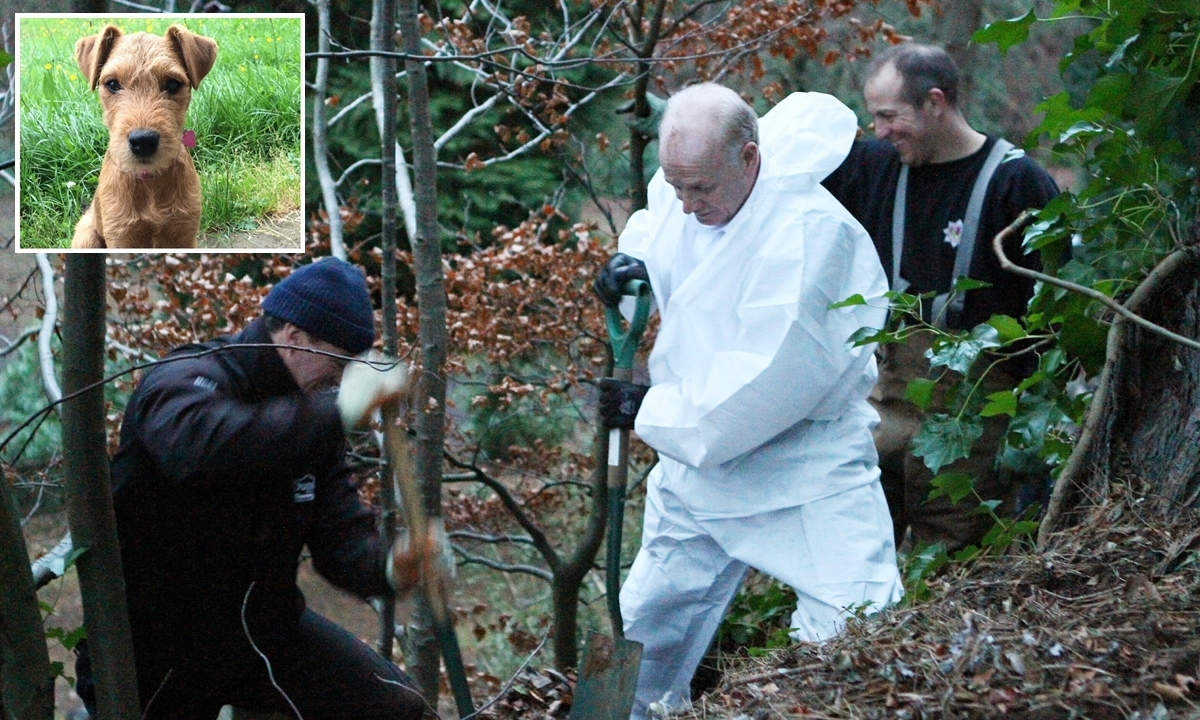 Firefighters and animal control officers began digging at a Dundee cemetery as the desperate search for a missing dog entered its third day.
Lakeland terrier Bella disappeared on Saturday afternoon while out for a walk in Balgay Park with her owner Sheila Gaughan.
Fire crews first assisted with the search on Sunday afternoon but were unable to find the missing dog.
On Monday, sniffer dogs were brought in to pick up the 10-month-old pooch's trail and they signalled that Bella's trail came to an end in a network of tunnels on the Lochee Park side of Balgay Cemetery.
Firefighters were called back to the park and they worked with animal control and pest control officers from Dundee City Council to try to help with the search.
But with light deteriorating, the search was called off shortly before 5pm on Monday over concerns digging in the twilight may inadvertently cause the earth to collapse on Bella or topple one of the trees growing on the hillside.
The search is to resume on Tuesday morning, and it is hoped Bella can still be found alive.