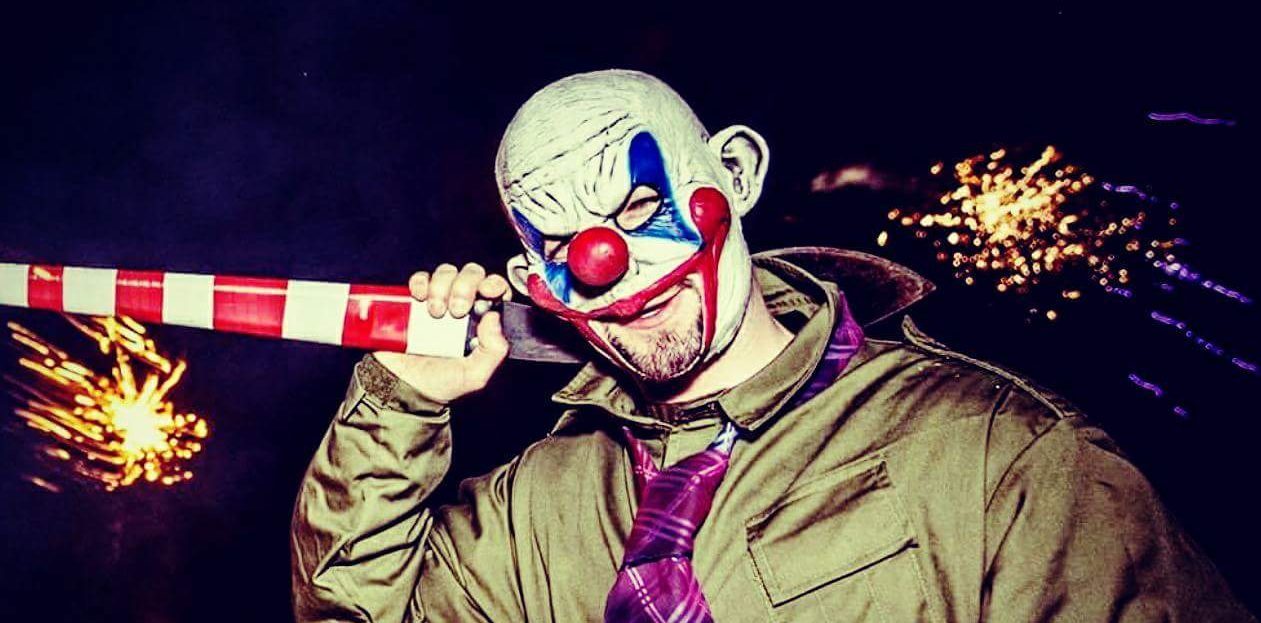 A Dundee theatre group is doing away with romantic cliches by hosting a horror-themed Valentine's event.
HellsGateHorror have joined forces with LimeLight musical theatre in Arbroath to stage an interactive performance at the Botanic Gardens in Dundee.
Participants will navigate several sections filled with creatures such as zombies, creepy clowns and characters from American horror film series The Purge.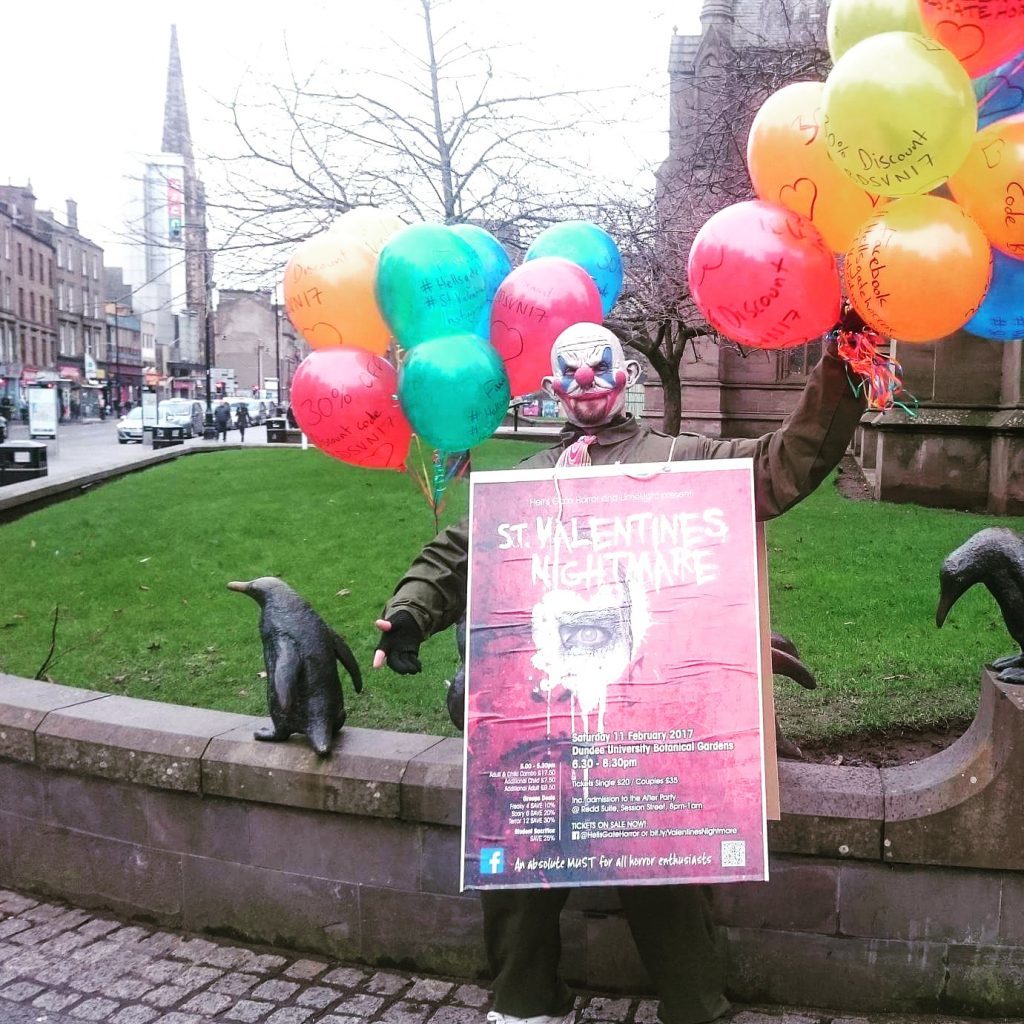 Gareth Loach, one of the organisers, said: "My vision for this event was to create a different kind of Valentine's experience and I believe we have done just that.
"It's an interesting niche and we hope that Dundee will be ready for something like that.
"The event is a horror walk-through of the Botanic Gardens, lasting 45 minutes. You collect five items on the way, in order to be able to leave.
"All five items are in some way related to romance.
"The participants will walk through three different zones – a zombie apocalypse area, a circus zone with things like creepy clowns and a Purge zone.
"It's a theatrical event with lots of acting, but it's also immersive."
Gareth added that his group plans to invest part of the profits into saving Scotland's endangered red squirrels, some of which can be found at the Dundee Botanic Gardens.
The event will take place on Saturday February 11 at 6pm.
LimeLight Theatre is helping to ensure the show runs smoothly, as the group has experience of organising similar horror events such as their Zombie OutRun in October.
Mike Carlin of LimeLight said: "Gareth approached me to help with his 'crazy' idea of combining zombies, clowns and Purgers into one event in Dundee.
"We advertised for performers who'd like to get involved in the acting side and be involved in the event. The response of volunteers was amazing."