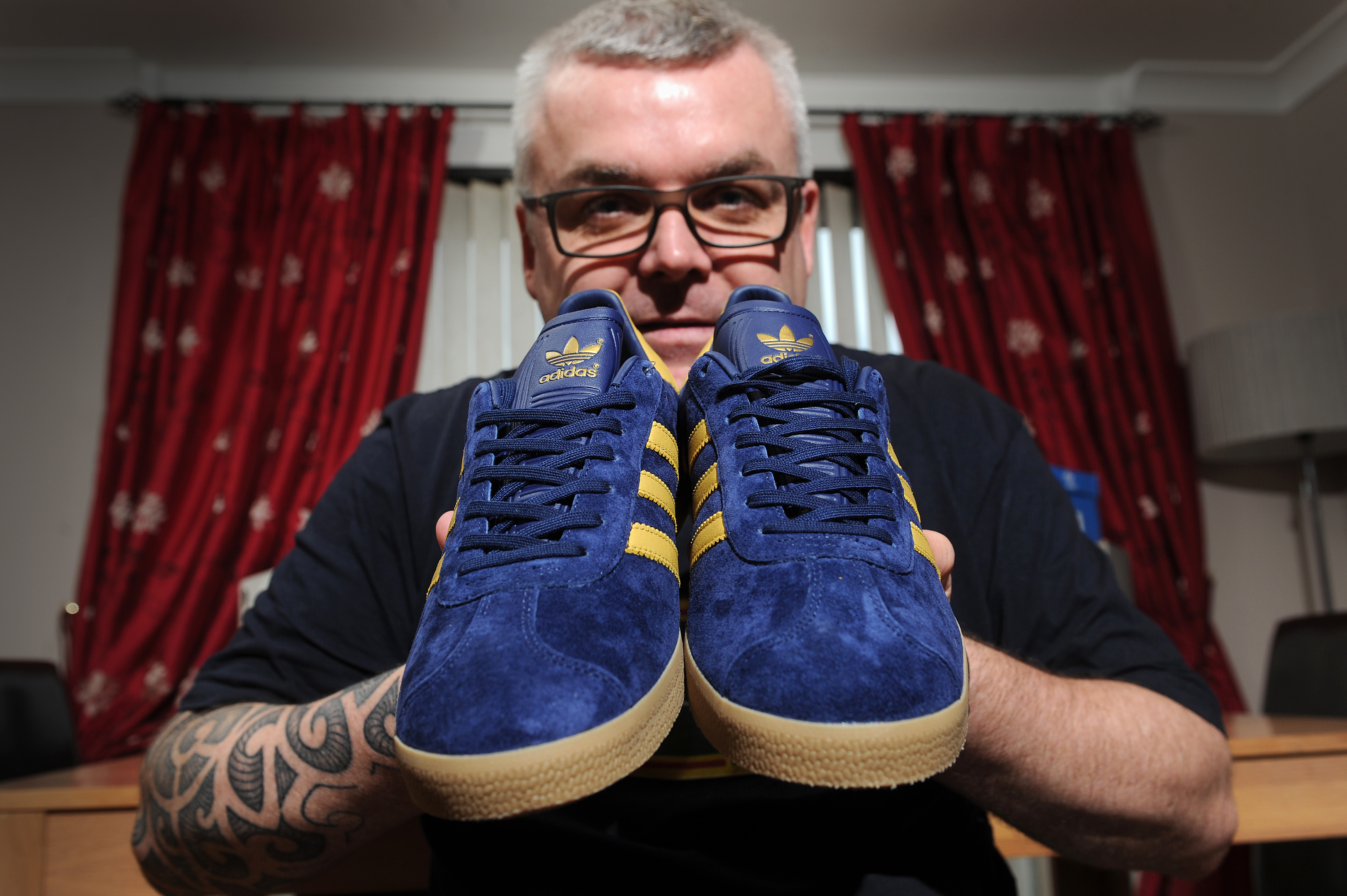 Dozens of footwear fanatics queued up outside a Dundee fashion store from 5am on Friday to get their hands on a limited edition pair of trainers.
Witnesses reported seeing as many as 50 people waiting outside Size? on Dundee High street in the early hours.
Despite Size? not opening till 8am, crowds waited for three hours in preparation for the national release of a limited edition pair of Adidas trainers.
Size? sold out of the £90 Adidas Gazelle Milan GTX shoes within just over an hour of opening.
Alan Stewart, who was the first in the queue, drove from Perth to get his hands on a pair of the rare shoes.
Trainer collector Allan, who has 36 pairs of Adidas shoes, said: "I got to Dundee at five o'clock.
"It's the second time I've been at the front of the queue at Size?.
"I drove to Size? through the snow last month when the Adidas Amsterdam trainers came out.
"When I looked out at eight o'clock today when the shop opened, I couldn't see the back of the queue."
Alan has had a love affair with Adidas trainers since he was at school.