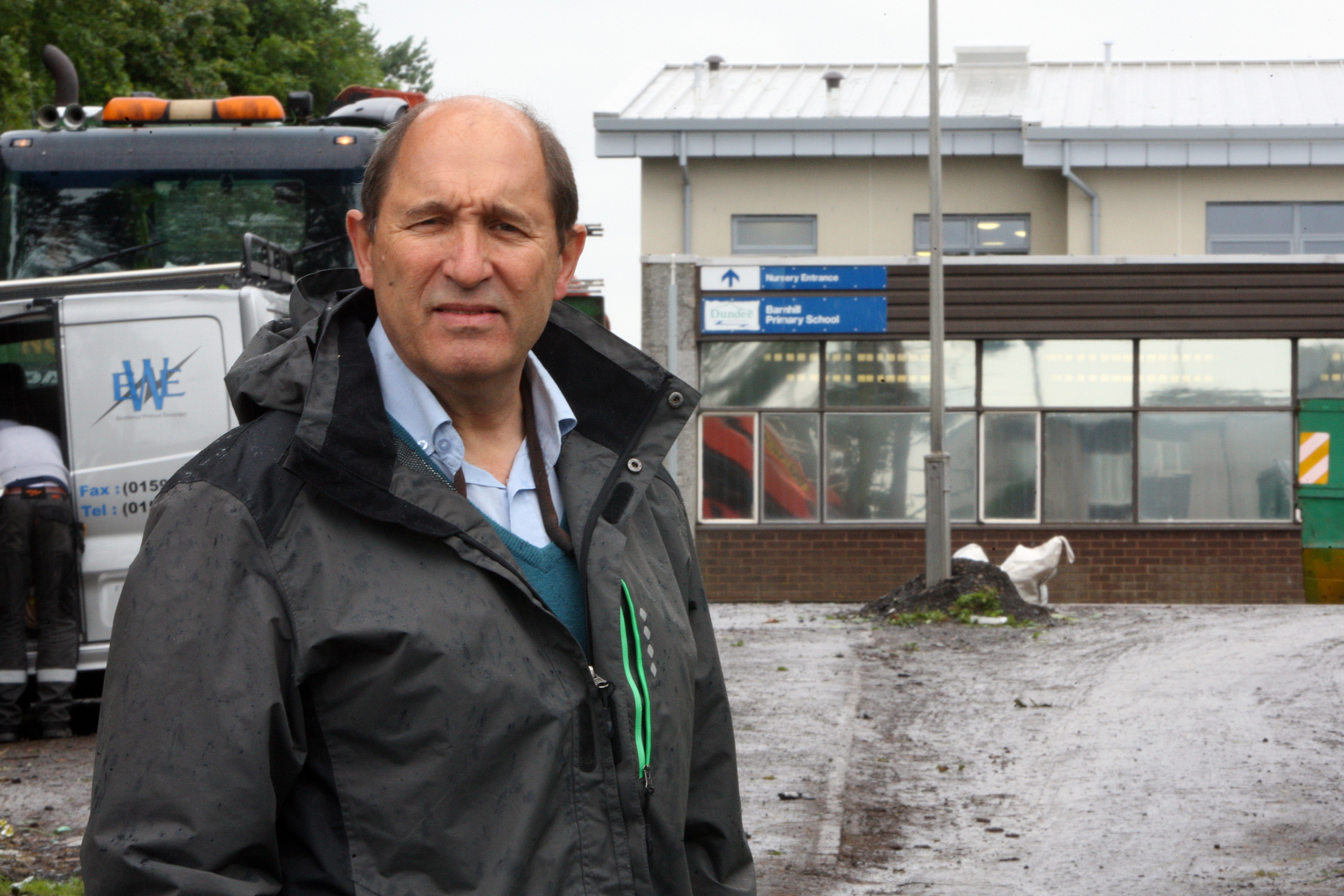 Labour education spokesman Laurie Bidwell has demanded an apology from Dundee City Council over what he claims are damaging cuts to primary school education.
Councillor Bidwell called on the administration to say sorry after accusing them of making savings to the detriment of educational standards.
Mr Bidwell claims primary education spend per pupil in Dundee is the second lowest in Scotland.
The Broughty Ferry councillor argues axing deputy head teacher posts, early year practitioners and visiting maths and music teachers has contributed to a £910 reduction in primary education spend per head since 2010.
Mr Bidwell said: "While this may be presented as efficiency savings, the administration must take some responsibility because they have made a number of significant cuts in primary education.
"Since 2010 the spending per pupil has been reduced by £900 per pupil by this council and is now the second lowest in Scotland compared with all of the other 31 local authorities.
"I was disappointed that the convener, Councillor Ken Guild, passed off my question as a joke."
Mr Bidwell continued: "I think the year after year reduction in spending on each of our primary school pupils is a measure of failure and not success.
"Parents and carers in the city would expect that he would treat this with the seriousness that it deserves.
"This isn't something we should celebrate, it's a matter of regret."
Dundee City Council children and families services convener Stewart Hunter said a large part of the lowering of costs is a result of energy efficiency savings.
Mr Hunter believes expenditure is higher in some parts of the country due to several local authorities having a higher proportion of rural schools.
He said: "A considerable amount of money has been saved on energy costs.
"We're making schools more energy efficient.
"I'd be very surprised if anyone thought bringing down energy costs was a bad thing.
"I'm happy the costs are down. The money saved on energy costs means there is a bit more money to be spent in the classroom."