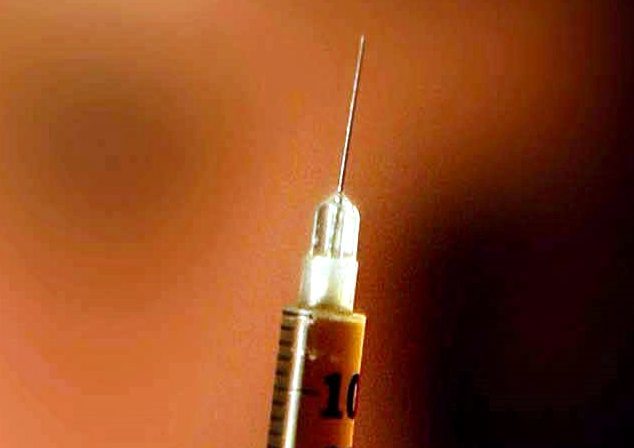 The average number of people dying each year in Dundee because of drugs has more than tripled in a decade.
A record number of people died of drug overdoses in Scotland last year.
There were 867 fatalities in 2016, up from the previous record of 706 in 2015.
Conservative health spokesman Miles Briggs condemned the figures as "appalling".
The statistics also revealed that between 2012 and 2016 there were an average of 34 drug-related fatalities in Dundee each year.
This is up from just an average of 11 per year beween 2002 and 2006.
Fife experienced a similar rise, from an average of 16 deaths per year between 2002 and 2006 to 42 per year between 2012 and 2016.
The average number of drug deaths per year in Scotland also rose between the two periods, from 362 per year to 659 a year.
Dundee has the highest rate of drug-related deaths in the country. There were 38 fatalities in 2016, a rate of 0.23 deaths per 1,000 people, nearly double the national average of 0.12.
All but one of the deaths in Dundee last year involved opiates or opioids.
The Scottish Drugs Forum said the "status quo" is no longer an option and that radical solutions, such as introducing safe injecting rooms, must now be considered as the NHS struggles to cope with a rising number of older drug users.
A spokesman said: "Our research has shown that this most vulnerable group are not held well in services at present. There will have to be concerted effort to change this if we are to save lives and create more opportunities for recovery.
"This will also include exploring approaches, well-evidenced internationally but new for Scotland, such as drug consumption rooms and heroin-assisted treatment."
Scottish Conservative health spokesman Miles Briggs described the figures as "nothing short of appalling".
He said: "For decades now we've had a drugs policy that simply parks people on methadone programmes, offering them zero hope of ever beating addiction completely.
"Not only is that methadone leaving vulnerable individuals in limbo, but it's killing hundreds of people too.
"Cuts to alcohol and drugs partnerships need to be reversed now, and people need more direct access to physical support.
"A strategy refresh won't cut it. We need a full parliamentary review of drugs policy in Scotland."
Scottish Labour Inequalities spokeswoman Monica Lennon MSP said: "SNP Ministers need to give themselves a shake and take responsibility for their actions. If you under-fund vital substance misuse services people die."
Scottish Government public health minister Aileen Campbell said: "We are dealing with a very complex problem in Scotland — a legacy of drugs misuse stretching back decades.
"What we are seeing is an ageing group of people who are long term drugs users. They have a pattern of addiction which is very difficult to break, and they have developed other chronic medical conditions as a result of this prolonged drugs use.
"Unfortunately, there is a general trend of increasing drug-related deaths across the UK and in many other parts of Europe.
"There are no easy solutions but we recognise that more needs to be done. This is why I recently announced a refresh of our drugs strategy in response to the changing landscape we are seeing."
Police Scotland Chief Superintendent John McKenzie said: "The tragedy of drug related deaths and the impact on families across Scotland is recognised by Police Scotland and we will continue to work in collaboration to support communities and improve wellbeing."