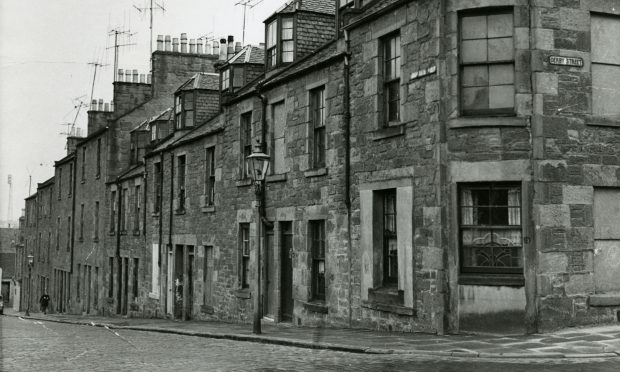 Children from a Hilltown primary school are to choose a woman of note from Dundee's history as the inspiration for a new city street name.
A decision on naming a new street linking Strathmartine Road and Derby Street has been pushed back, following complaints the original name – Russell Street – had negative connotations with the Irish famine.
Russell Street had existed in the area until the 1960s, prior to the building of the now-demolished multis Bucklemaker and Butterburn Courts.
The name was chosen in honour of the Liberal Prime Minister John 
Russell, who served as PM between 1846 and 1851 and again in 1865. He also served as home secretary and foreign secretary.
Russell has been accused by historians of failing to act during the 19th century Irish starvation, which is estimated to have cost more than one million Irish people their lives.
Millions more were forced to emigrate out of the country during that time period, so more than 600 people signed a petition calling for the idea to be thrown out.
Dundee City Council was due to vote on approving the street name, but it was taken off the city development committee agenda.
Convener of city development, Councillor Lynne Short, withdrew the proposal to name the street after the former first lord of the treasury, instead opting to allow pupils from nearby St Peter and St Paul's RC primary school to choose a woman from Dundee's past to name the street after.
She said: "It is important we recognise the women of Dundee for the role they have played in shaping our city.
"We will now be asking the children from the local school, St Peter and St Paul's primary, to pick a prominent woman from the city's history.
"It is important we don't look backwards, but forwards in our outlook, which is why I feel it is important to recognise a woman of note and name the street after her, rather than John Russell.
"What better way to do this than by asking the children to be involved, especially when 2018 will be the Year of Young People in Scotland?"