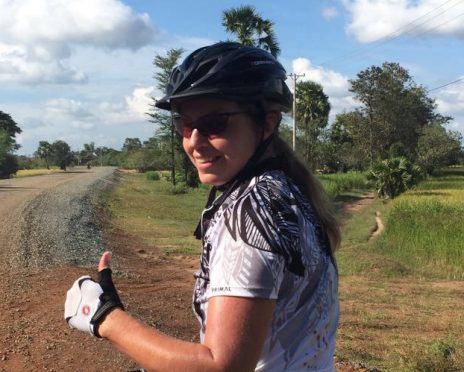 A Monifieth woman diagnosed with early-onset Parkinson's disease has completed a gruelling 500km Asian cycle.
Alison Anderson (Fairfoot) now lives in Cheltenham, but was born and raised in Monifieth.
The mother-of-three was diagnosed with Parkinson's two years ago, aged just 46.
According to her family, she has tackled the debilitating illness with "great bravery,dignity and sheer determination".
Inspired not to let the illness get the best of her, Alison, who met her husband while working at Ninewells Hospital, decided to take part in a mammoth cross-country cycle event.
Cycling though Vietnam and Cambodia, Alison and 15 friends and colleagues have raised more than £40,000 for research into Parkinson's.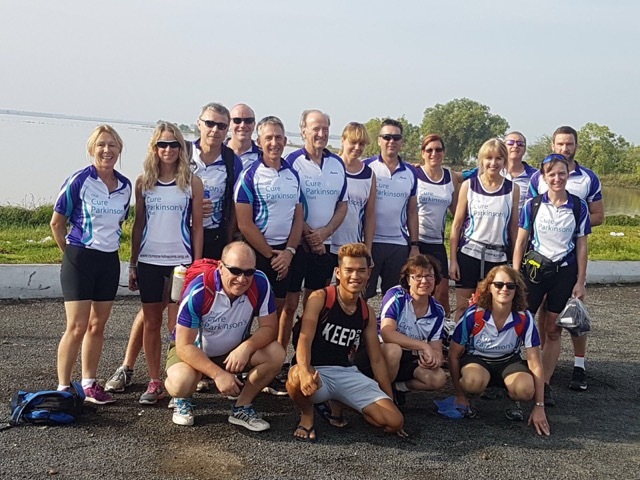 Alison's adventure saw her cycle 12 hours a day, in 35 degree heat, on every kind of road imaginable.
While being diagnosed left her "shell-shocked", she said there was never any doubt in her mind that she and her teammates would complete their challenge.
She said: "I wanted a challenge which was out of the ordinary.
"There was no real link to Asia, I just wanted something that sounded like a challenge. From day one, we knew we were going to do it.
"Everyone was looking out for each other. Physically, it was really hard, but everyone rallied round and helped each other. It was great fun.
"I was shell-shocked for the first three months after diagnosis. But they say one of the only thing that helps is exercise, so I had to exercise a lot.
"Before I knew it, I had a huge number of people wanting to take part."
She added: "We've all been absolutely overwhelmed by people's generosity and support.
"It's been absolutely amazing."
Alison's sister Julie her sibling as "awe-inspiring".
She said: "She has tackled this debilitating illness with great bravery,dignity and sheer determination to not let it beat her.
"The diagnosis was devastating. Out of the three daughters (Alison and her two sisters), I would say she was probably the healthiest and fittest.
"But Alison has dealt with it so positively. By doing so, she has helped everyone else deal with it. We are immensely proud of her."