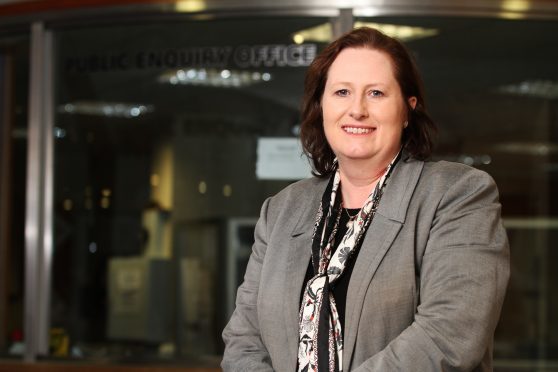 The new chair of Scotland's police watchdog said she wants to"shine a light" on changes to policing.
Susan Deacon was appointed to the Scottish Police Authority will chair her first meeting at the Apex Hotel in Dundee today.
Her appointment comes at a time when both Police Scotland and the SPA have been under heavy criticism. Chief Constable Phil Gormley is on special leave while allegations of bullying made against him are investigated and the force has been criticised for wanting to increase the number of armed police in Scotland and allow them to attend routine incidents.
Dundee-based MSP Jenny Marra has written to Ms Deacon about the move, calling it "a departure from our historic model of policing by consent".
The SPA itself was criticised by spending watchdog Audit Scotland for "poor governance and poor use of public money".
Ms Deacon, a former MSP and health secretary said there are a "number of steps" she wants to takes to improve the performance of the SPA, such as making it more open and responsive to concerns raised by the public.
She said: "The SPA needs to turn outwards. It is the public body overseeing our police, one of the most important public services, one that people depend on every day.
"It is really important that the SPA shines a light on what is going in policing in Scotland both at a national and local level."
Ms Deacon said having a single force allows police in Scotland to develop better strategies in counter terrorism and to tackle offences such as cyber crime.
She said: "When I was growing up parents worries about something happening down at the park , now it's on their laptop.
"Businesses used to have to worry about someone breaking it, now its about protecting their computer systems."
Ms Deacon said the SPA will allow police to explain changes to the way they operate – such as the proposed increase in the number of armed police – and a forum for the public to raise their concerns.