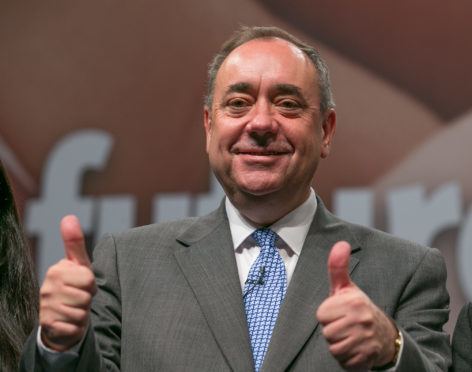 Alex Salmond has revealed supporting the construction of V&A Dundee ranks in his top "hat trick" of achievements as First Minister.
Speaking ahead of a visit to the city next week, he shared his pride at having helped make the project for Scotland's first design museum become a reality.
"Abolishing tuition fees, taking the tolls off the bridges and helping with the finance for the V&A in Dundee – that's not a bad hat trick," he said.
Mr Salmond believes V&A Dundee will do wonders for the cultural presentation of Dundee as well as its economic development.
"Obviously, I was the First Minister who authorised it … and I think it's been absolutely the right thing to do," he continued.
"All the daft criticisms I heard a year or so ago are starting to fade away while people realise just how important this is."
Mr Salmond has already paid an informal visit to the iconic building, which is due to open to the public on September 15.
He said the structure designed by Japanese architect Kengo Kuma "looks fabulous".
"They have done a great job … I think it is going to be transformative in terms of Dundee and it's going to do great things for the city."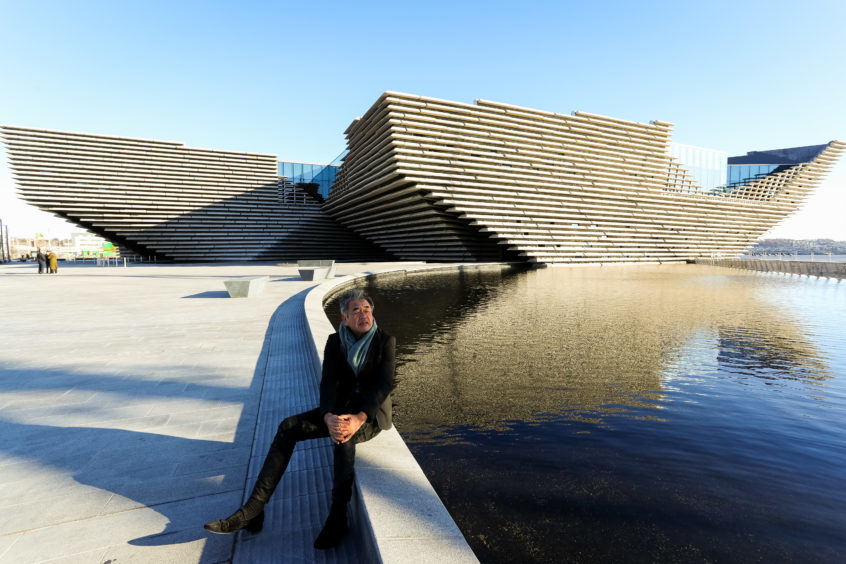 While in power, Mr Salmond visited Bilbao in Spain just weeks before being presented with the initial proposal for V&A Dundee. He said he was "totally entranced" by the transformation in the city – partially provoked by the construction of Frank Gehry's Guggenheim Museum.
"I just got caught up in the same concept and idea," added Mr Salmond, who is bringing his live stage show to Dundee's Caird Hall on March 2.
"I got in my mind that I would be able to travel across the Tay Bridge – toll free – I would look on my right and I would see a revived waterfront.
"I would look ahead and see the universities with their medical research and games technology and I would look on my left and see arising from the waters of the Tay this magnificent new cultural statement."
After stepping down as first minister in 2014, Mr Salmond returned to Westminster as an MP for Gordon in 2015. He was unseated during last year's snap general election.
He went on: "I don't miss Westminster at all. I was there for 30 years off and on and I had my fill, to be absolutely frank. I miss being First Minister of Scotland – but everything has its time."
Mr Salmond will open the spring mini-tour of Alex Salmond Unleashed… The Tour at Dundee's Caird Hall. The show initially ran for 19 performances at the 2017 Edinburgh Festival Fringe before embarking on a tour of five shows last autumn.
It features his own thoughts and stories and will include appearances from the likes of Dundee's own traditional singer Sheena Wellington and comic Des Clarke. There will also be an audience Q and A session.
Each show includes a special guest and Mr Salmond informed The Courier yesterday that he has secured actress and comedian Elaine C Smith for the Dundee leg.
When asked if he expected to sail through the audience's questions at the Caird Hall, Mr Salmond replied: "I certainly hope not. They didn't give Churchill an easy ride so I don't expect to get one myself!"
Alex Salmond Unleashed …The Tour is at the Caird Hall, Dundee on March 2 at 7.30pm.