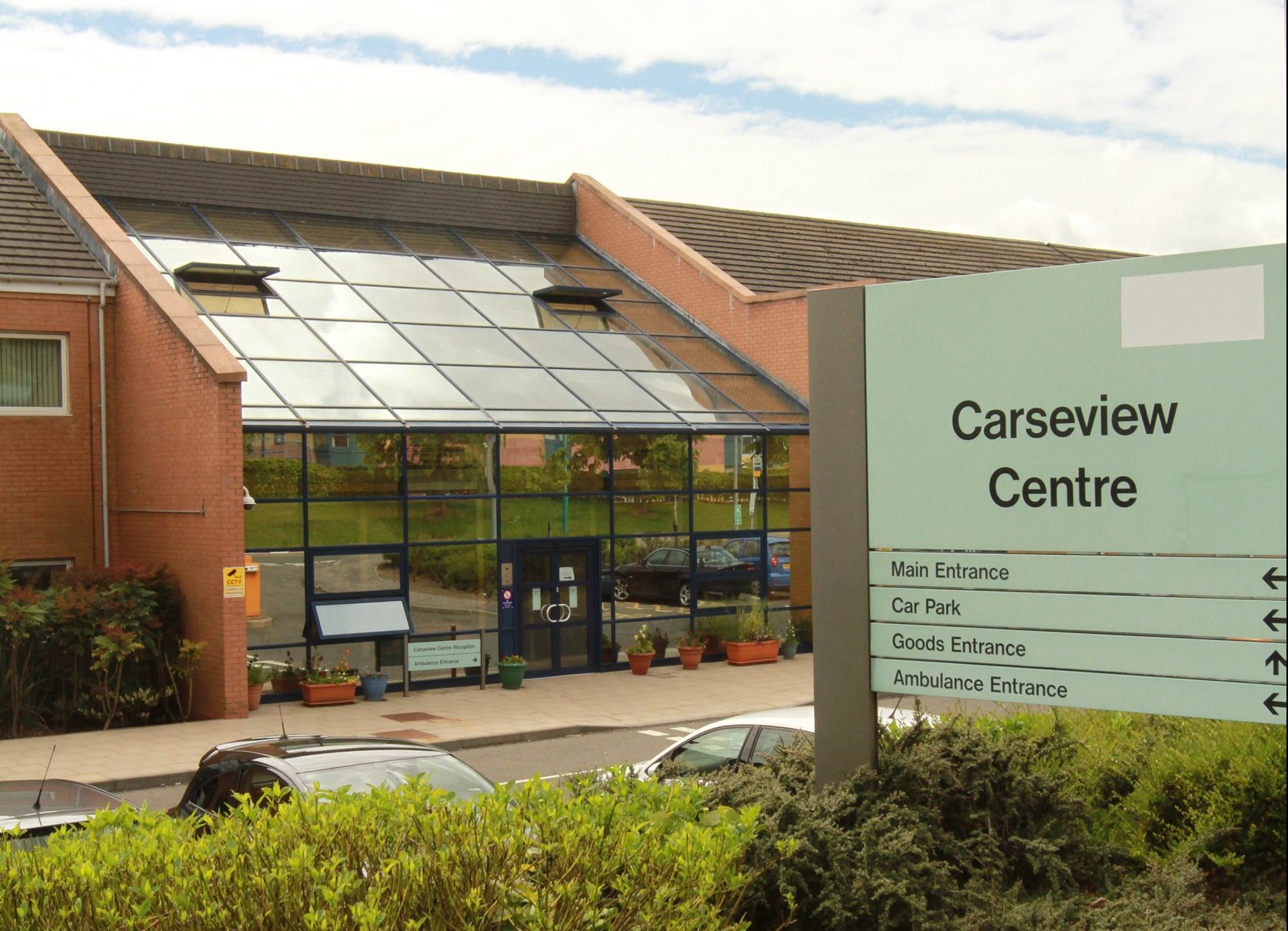 A "desperate" Dundee father has backed calls for a full inquiry into mental health provision at NHS Tayside following claims his daughter was left unable to speak after a year in their care.
The man, who asked not to be named out of concern for the teenager, said his "intelligent, articulate and capable daughter" deteriorated suddenly after being admitted to a series of the health board's facilities, including Carseview and Dudhope House.
The family now faces the heartbreak of having the 17-year-old sent more than 400 miles away to Northampton because the health board claims no available facility in Scotland is capable of meeting her needs.
The youngster first presented to Dundee's Child and Adolescent Mental Health Services (CAMHS) unit early last year after saying she did not want to return to school due to low mood and anxiety.
Her father insisted the level of care received by his daughter had been "not fit for purpose," adding that he believed unsuitable loud and busy environments within the facilities had "significantly contributed to her deteriorating mental health".
He said his daughter, who has since been diagnosed with Autism Spectrum Disorder (ASD), struggled to adjust to the surroundings and has adopted a set of worrying new behaviours such as head banging, cutting, swallowing batteries and food deprivation.
He claimed the deterioration of his daughter, who initially enjoyed activities but now spends almost all of her time in her own room, was left unacknowledged by three consecutive consultants assigned to her over the past eight months, until very recently.
"If it wasn't happening to my own family I would never believe something like this could happen," he said.
"It's been horrendous. The care she has received has not been fit for purpose and has left my precious daughter broken.
"She has been placed in an environment that she finds tormenting and is not conducive to her healing. I am desperate for my daughter to get the care she needs and deserves."
NHS Tayside Chairman John Brown and Chief Executive Malcolm Wright announced on Friday they have commissioned an inquiry into mental health services delivered at the Carseview Centre.
However, the probe will stop short of examining other facilities, such as the Dudhope Young Person's Unit where the girl is currently being treated.
Scottish Labour leader Richard Leonard said it is time for an urgent and "much wider and deeper inquiry" to be held, and said he had been contacted by families across Tayside who agree.
"This is a tragic, heartbreaking case," he said.
"The thought of a vulnerable 17-year-old being sent away from her family more than 400 miles to Northampton for treatment is very distressing."
"This is the third case of a young woman with autism struggling to receive the help that she needs in Tayside that I am aware of – there will be others."
A spokeswoman for NHS Tayside said: "Due to patient confidentiality we cannot comment on individual cases."