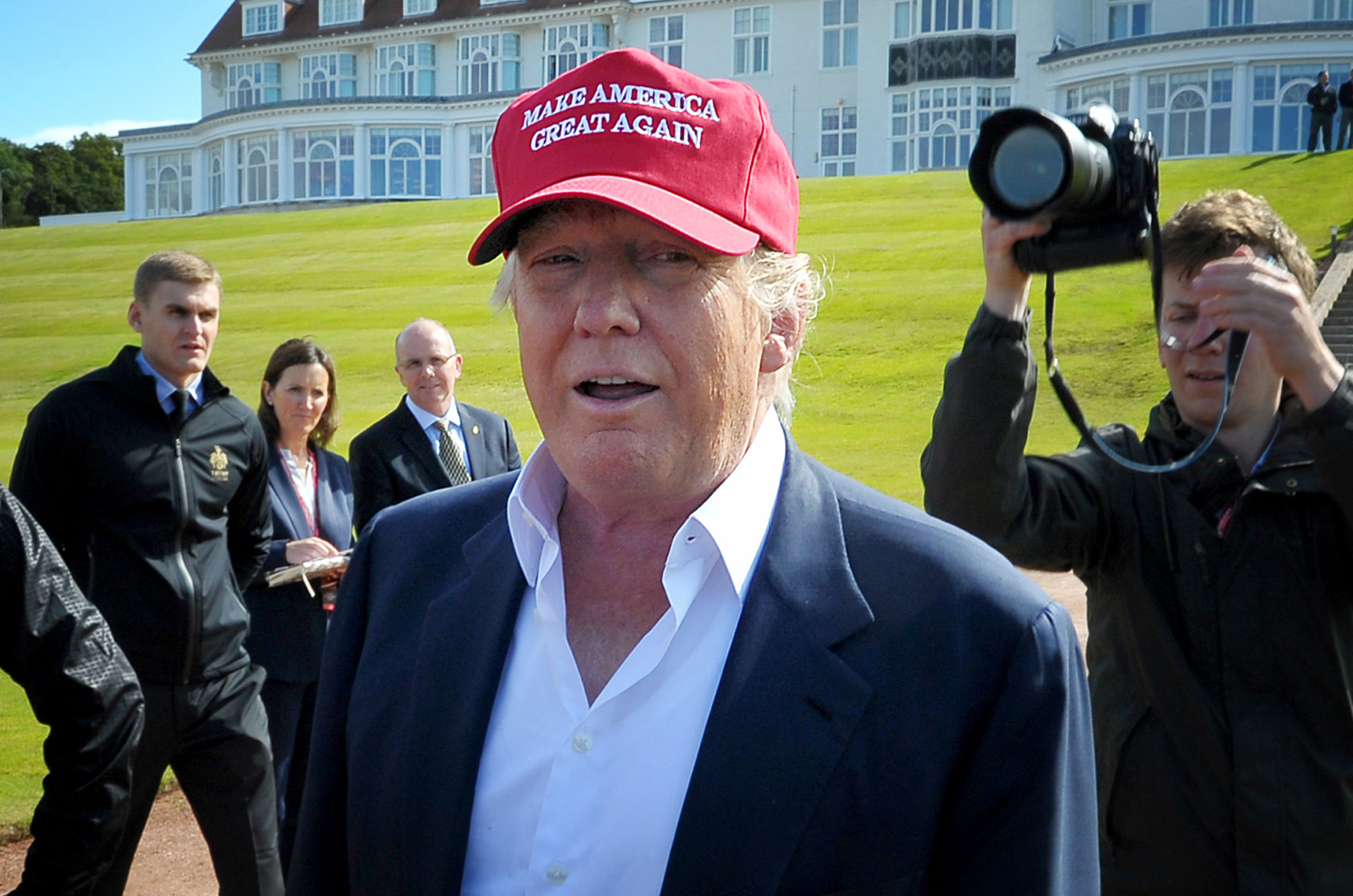 Protesters will to take to the streets of Dundee on Friday as part of a "massive united show of opposition" against US President Donald Trump's visit to the UK.
Mr Trump and his wife Melania are due to arrive in Scotland on Friday evening after meeting the Queen at Windsor Castle and are expected to stay until Sunday.
Further details of the visit are yet to be confirmed but is widely believed Mr Trump will play a round of golf at one of the two courses he owns in Scotland – Trump Turnberry in Ayrshire and Trump International in Aberdeenshire.
Protest rallies are planned at both courses over the weekend, as well as at Glasgow's George Square on Friday evening and at the Scottish Parliament in Edinburgh on Saturday, along with a "carnival of resistance" in the Meadows area of the capital.
The Dundee rally will take place in City Square from 5pm-6.30pm on Friday.
Kyle Rourke, from Stand Up To Racism – Tayside, said he hoped the demonstrations would raise awareness of the kind of policies being introduced by the President.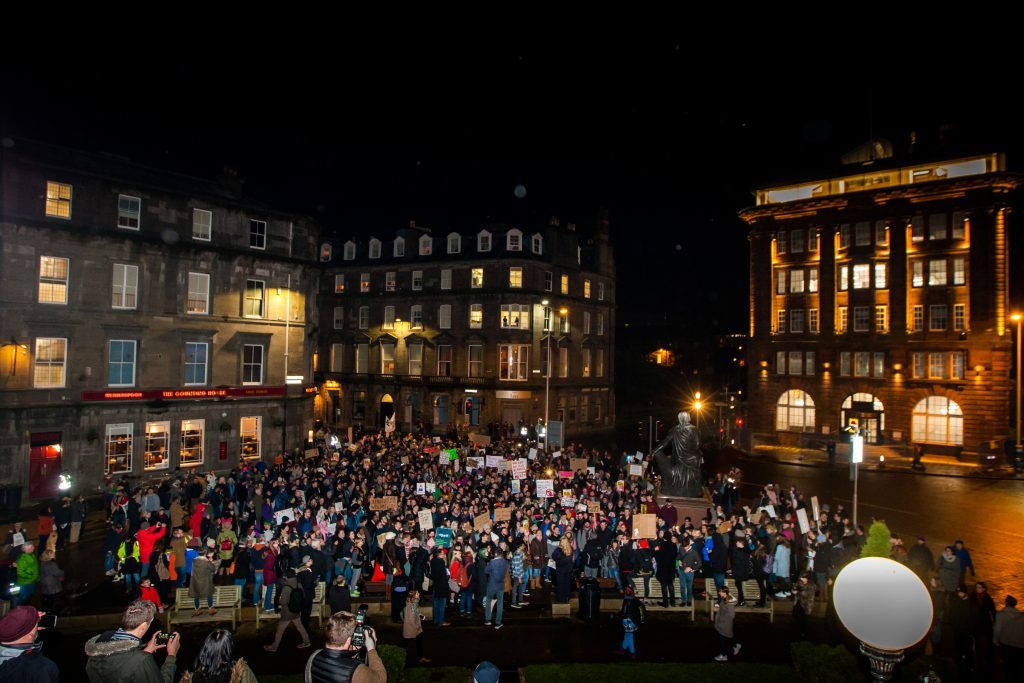 He said: "A lot of people in Dundee don't like what Donald Trump stands for. We're against his misogyny, his racism and we're definitely against putting children in cages.
"These are really worrying times and people across the country feel a need to express that we don't want to see that or any of the things he represents being welcomed here."
Hundreds turned out in January for a demonstration in the city against the Trump administration's move to ban Muslims from seven countries entering the US.
Maz Saleem, from Stand Up to Trump, said: "Donald Trump is an open racist and sexist, a volatile and dangerous character who seems set on taking the West into further wars.
"Together we will put on a massive united show of opposition to him."
Justice Secretary Humza Yousaf has urged protesters to remain peaceful after being briefed by senior officers at Police Scotland on how the force is preparing for the arrival of Mr Trump and expected demonstrations.
Police Scotland has said his visit will require more than 5,000 of their officers and the UK Government is covering the £5 million cost.
Mr Yousaf said: "We understand that many people feel very strongly about President Trump and his administration's policies, and will want to express that this weekend when he is in the country.
"That is why there are a number of organised protest locations across the country this weekend and I would urge people who want to exercise their right to demonstrate in those locations to do so in a safe and peaceful manner."