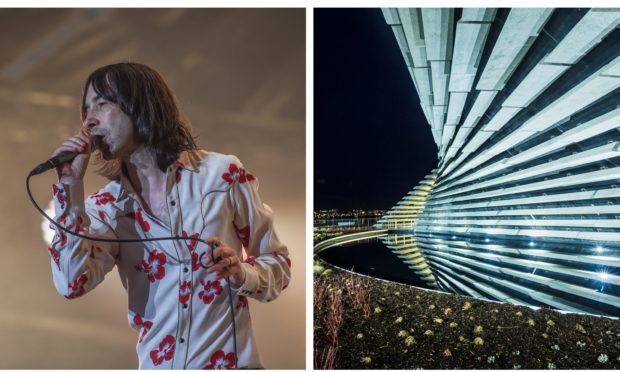 Music supremo Geoff Ellis has said the festival celebrating the opening of the V&A will transform perceptions of Dundee across the country.
The DF Concerts boss has helped the V&A's Young People's Collective organise the line-up for the 3D Festival, which will mark the official opening of the £80.1 million waterfront museum.
10,000 people will be given free tickets for a Friday night concert in Slessor Gardens headlined by Scottish superstars Primal Scream.
The tickets are being distributed through a ballot organised by V&A Dundee.
The following day Slessor Gardens will host a series of free events including musical performances from a host of performers, including Dundee singer songwriter Gary Clark.
Man behind T in the Park and TRNSMT wants to bring large-scale event to Dundee…but Slessor Gardens is full up for two years
Mr Ellis said the 3D Festival is a once-in-a-lifetime event.
He said: "It's a great privilege to be involved in the opening.
"It's not just a concert, it's very much an event to mark the opening, something that's never been done before – the V&A has never opened outside of London.
"It's massive news so our proposal to the V&A was to come up with something that has a strong design element to it and we would work with the Young People's Collective on the line-up.
"The Young People's Collective had a great deal of input. They could have put together a wishlist that could not be delivered but they were pretty sensible and realistic.
"They wanted something with a really strong design point of view and that's where Primal Scream came in."
Mr Ellis said Primal Scream, who are renowned for blurring the boundaries between musical genres, are the perfect fit for the 3D Festival.
"From the early stages of their career they've always been on the edges of creativity," he said.
"Screamadelica was such a a landmark album, not just for Scotland but for music generally, where they went from being a left-field indie guitar band and crossing over into dance and working with people like Andy Weatherall.
"It's really stood the test of time. Primal Scream are still relevant and have a great catalogue of songs."
It comes as Mr Ellis said he hopes to bring a large-scale event to the city in the future.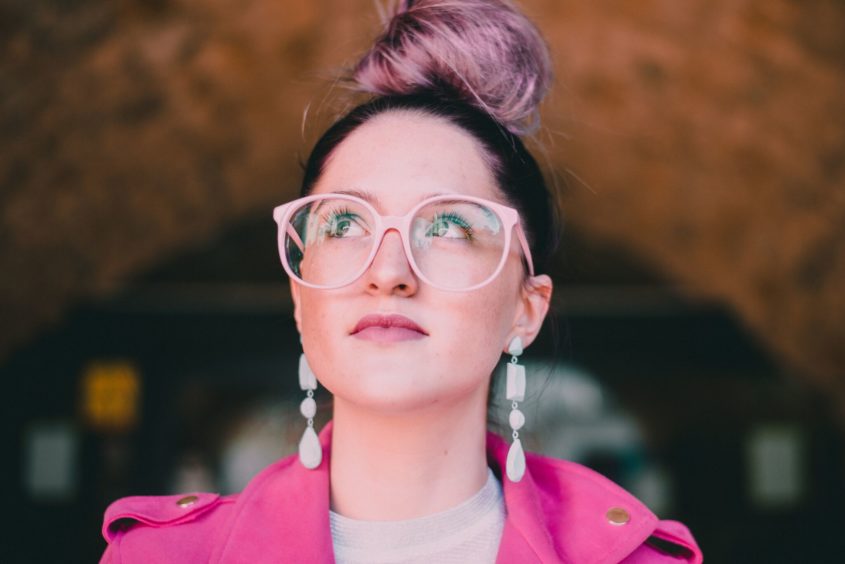 Supporting Primal Scream will be up-and-comers Lewis Capaldi and Dundee's own Be Charlotte.
Mr Ellis said all the bands on the line-up are aware of the importance of the event, both nationally and closer to home.
"They're not coming along because they're getting a fee and will do a show," he said.
"They're doing it because they have been chosen for their relationship to design as well as for the music.
"They know the V&A is opening and there is a lot of pride in Dundee."
Highlights of the 3D Festival, which will also see Primal Scream collaborate with artist Jim Lambie, will be shown on the BBC, showcasing the city to a national audience.
Mr Ellis said: "People in and around Dundee have known it has been on an upward trajectory for a while but I think the 3D festival and the opening of the V&A will bring Dundee into sharp focus as the home of design."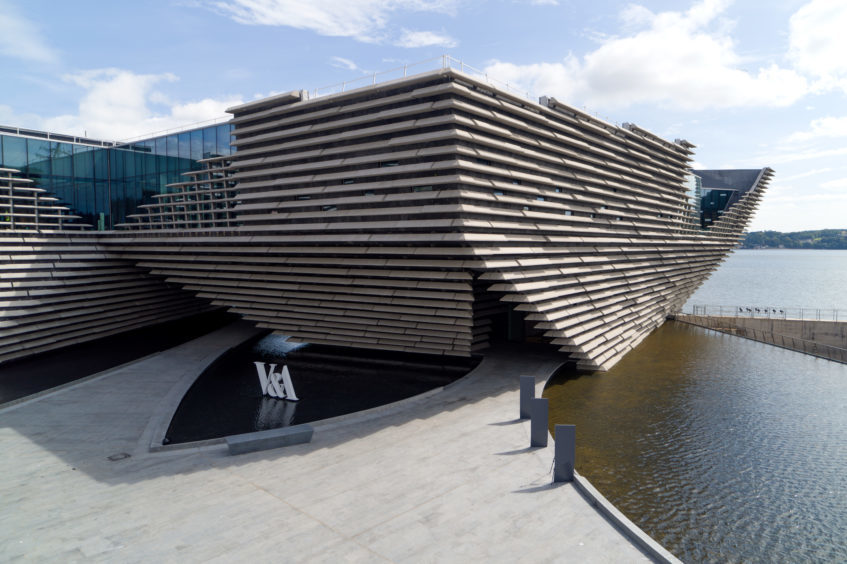 Both Friday and Saturday will feature more than just musical performances which, he admitted, has limited space on the bill for other acts.
Mr Ellis said: "There are lots of artists from Dundee that are not on the bill. It's not just about the music, it's about having the artists involve, like Shaper Caper.
He said: "I'm very excited about Sistema Scotland  and what they are doing with Gary Clark on Saturday. Sistema has changed young people's lives."
Mr Ellis added although the exact details of the concert are being kept under wraps until September 14, the building itself will play a starring role in proceedings.
He said: "Slessor Gardens is perfect as you've got a view of the building.
"It's very important for Dundee that you bring the building into it."
DF Concerts has also organised the line-up for Saturday's events in Slessor Gardens.
Unlike the Primal Scream-headlined concert on Friday, this will not be ticketed and people will be able to wander in and out.