The public auction of Maggie's Penguin Parade sculptures raised enough to fund the charity's Dundee centre for a full year.
A remarkable £540,000 was raised at Monday night's event in V&A Dundee, where 80 life-sized sculptures, plus two mini ones, found new homes all over Scotland and beyond.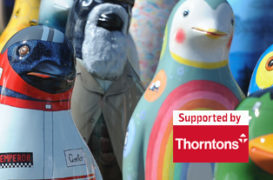 Maggie's Penguin Parade, a public art trail created in an association with Wild in Art, went live at the end of June and went on to attract more than 210,000 interactions and around 5,000 app downloads.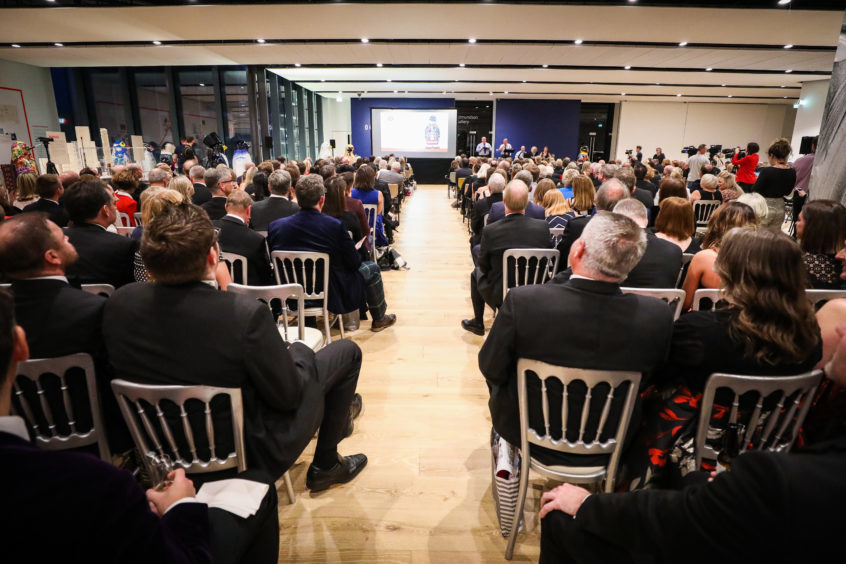 One couple even completed the art trail as part of their honeymoon while another pair of newlyweds decided to have a penguin in their wedding photos.
Maggie's Dundee fundraising board chair Shirley Linton said she had been left "exhilarated" after smashing the charity's fundraising goal.
She said: "We still have some bits and pieces that we've done along the way so there will be a proper total on Friday.
Maggie's Penguin Parade auction: What every lot sold for on a thrilling night at V&A Dundee
"It's been hugely important to have the local community involved along the way and they have been so generous with their support, their kindness and their generosity.
"It was actually quite emotional to see the penguins lined up tonight because it's been a dream and now it's come to fruition."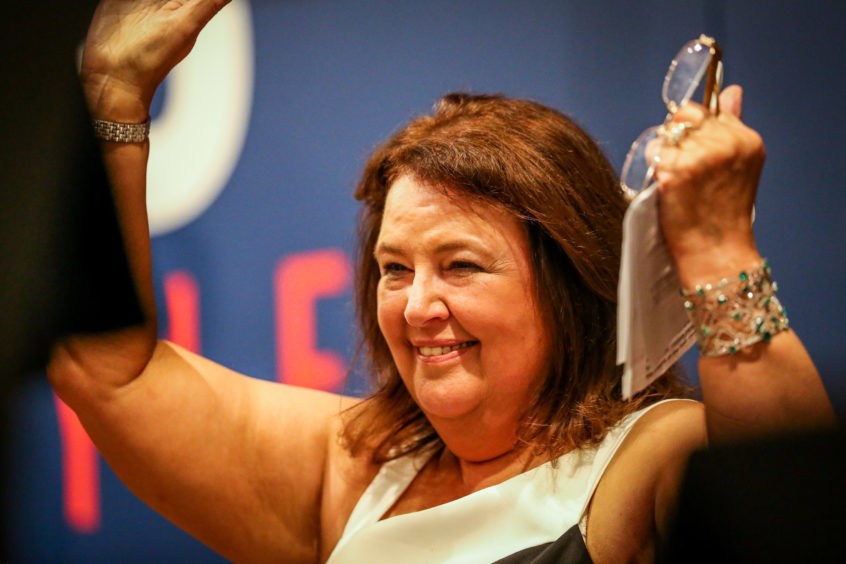 The penguins had been gathered together at Slessor Gardens, with a further 100 mini penguins decorated by school children across the Tayside area, for a spectacular farewell weekend attended by more than 20,000 people.
One of the most popular lots was King Group sponsored Don, whose designer Angela Nisbet drew on Andy Murray's 2013 Wimbledon win for inspiration. It has now gone home with the tennis star's mum, Judy.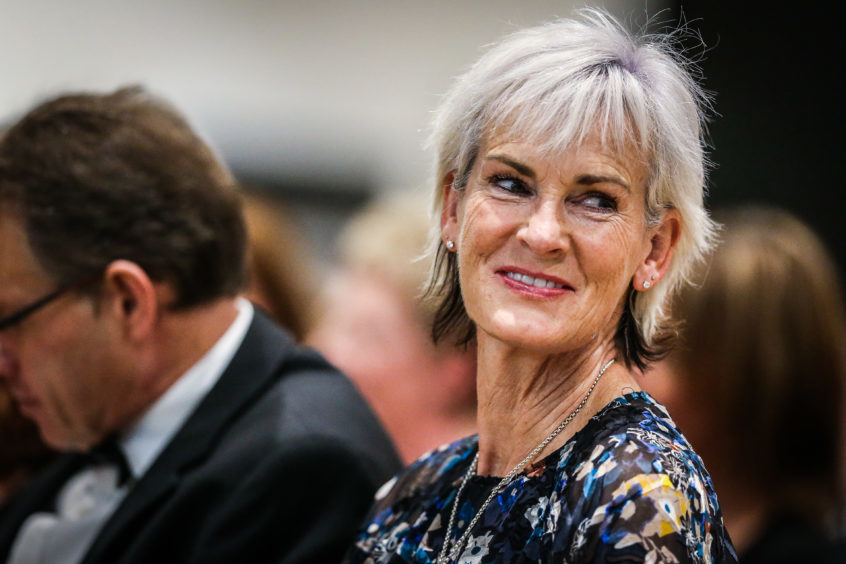 Ms Murray, who bought the statue for £10,000, the joint second-highest bid of the night, said it will take pride of place at one of her new tennis centres.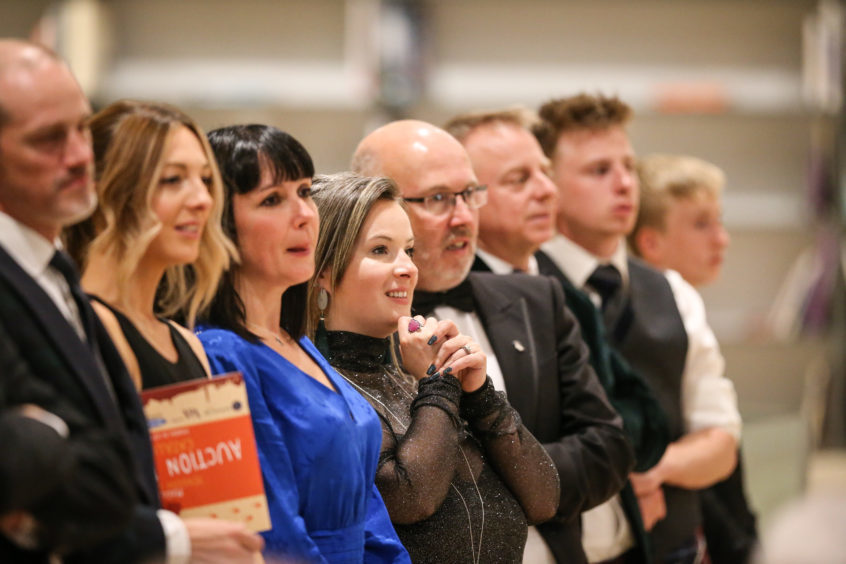 She said: "We thought it would look nice at the tennis centre we're developing at Park of Keir in Dunblane. It will go in the reception area. We're really pleased we got it.
"All of the penguins though are so much more impressive up close. How they came up with so many different outstanding designs I thought it was phenomenal.
"It's an exceptional amount of money that was raised and it's almost exactly what Maggie's Dundee were aiming for. It's a bit freaky!"
Artist Suzanne Scott, who works under the pseudonym WhimSicAL LusH, designed Charles, Maggie and Fluer, and mini Maggie.
Ms Scott, who was also the art director for the Oor Wullie Bucket Trail, said she felt "so emotional" at the auction.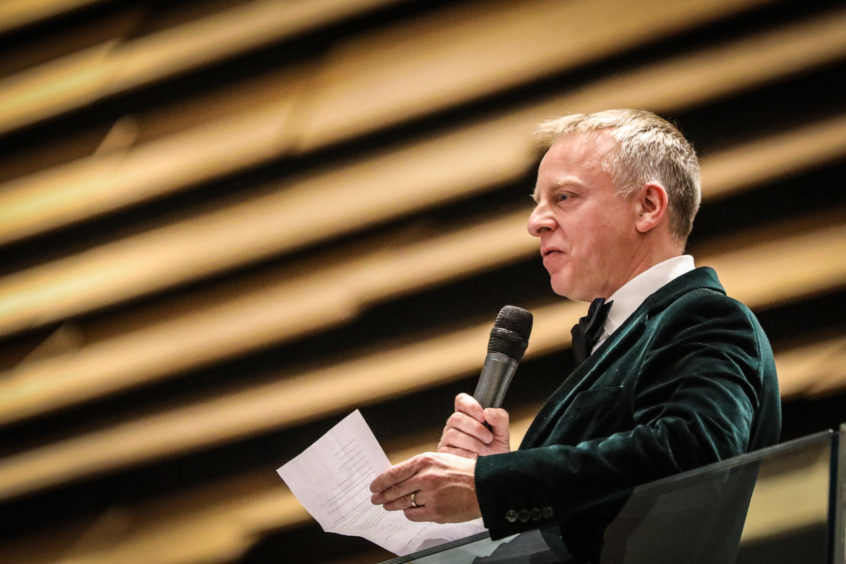 "It was just amazing," she said.
"It's an honour that people have spent so much money on something that I created. The whole trail has been so emotional. I have been doing it for over the past year.
"It's actually really emotional to see them go to their forever homes, as I call them. To see the target reached is incredible. I'm so happy for Maggie's Dundee."
V&A Dundee director Philip Long said the event, the first non-museum meeting held at the new £80 million facility, had been "fantastic".
"It was wonderful to see so many people in the museum and what a result for Maggie's," he said.
"It's a great charity and it has a very special place here in Dundee, so it's wonderful to see so many people getting behind that and supporting it."