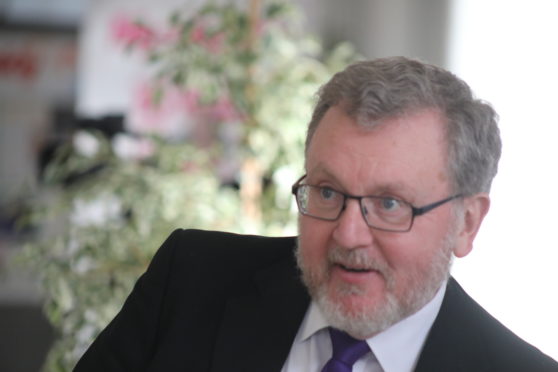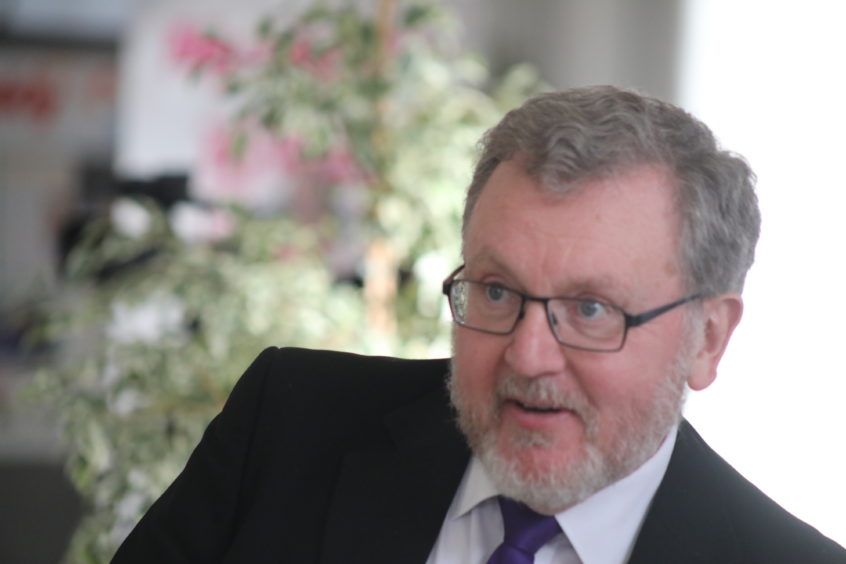 Scottish Secretary David Mundell has ruled out increasing the UK government's contribution to the Tay Cities Deal as part of a Michelin rescue package.
The French tyre manufacturers announced last week they intend to close the Dundee factory in 2020 with the loss of all 845 jobs.
It blamed a drop in demand for 16-inch tyres and competition from cheap imports from the Far East for their decision.
Although the company has said it will not revisit its decision, it has said it will listen to proposals for retaining the site put forward by a working group.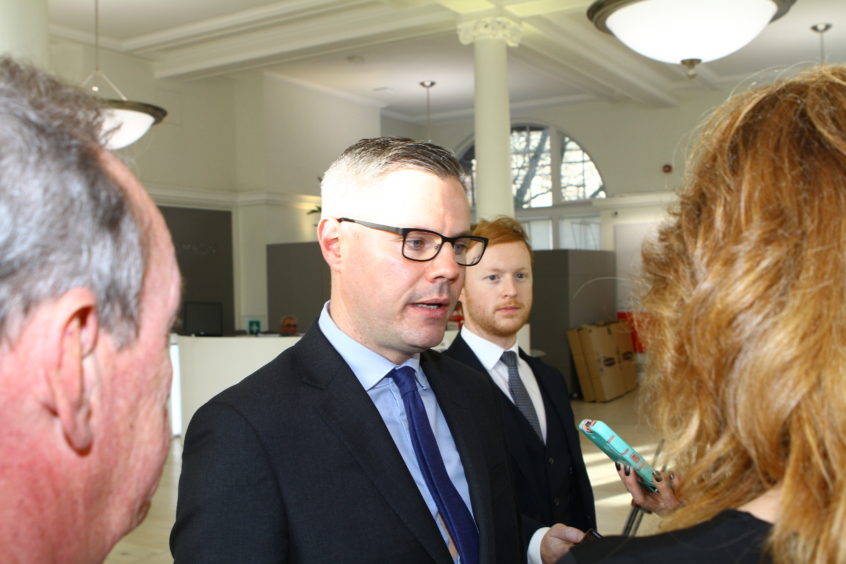 An action group, which includes Scottish Government finance and economy minister Derek Mackay, Scottish secretary David Mundell and Dundee City Council leader John Alexander, met for the first time at DC Thomson's Meadowside headquarters on Monday.
Mr Mackay said he would "leave no stone unturned" in finding a way to save the factory and repeated his call for the UK Government to match the £200 million the Scottish Government is putting into the Tay Cities Deal.
Scottish Government looking at tax breaks to help save Michelin site in Dundee
The UK Government is only contributing £150 million to the deal, which will be officially signed on November 22.
He said: "Right now, we have an unprecedented opportunity to present a proposition to Michelin to stay. That's what I'm focusing on, to get the best possible outcome for Dundee.
"The UK Government and Scottish government are working together but of course I've reinforced my call for the UK Government to match Scottish Government funding."
He said: "We don't want to give false hope or raise expectations beyond what is achievable but we're working really hard to try to get the best outcome we can by putting the case to Michelin to stay in Dundee."
Mr Mackay also said a rise in non-domestic rates was a "total red herring" as a contributory factor to Michelin's decision.
Council chief warns against 'tinkering' with Tay Cities Deal in light of Michelin crisis
But Mr Mundell said while "flexibility" would be part of the Tay Cities Deal, there will be no additional money contributed by the UK government.
He said: "The Tay Cities Deal is a freestanding commitment in the sense it's a proposition pulled together to support the Dundee and wider Tayside economy.
"I want to make sure the deal as it currently stands takes into account all the circumstances surrounding the local economy.
"Our commitment remains to be part of this action group and whatever comes out of that."
"Michelin have left the door open for something to happen on that site.
"That proposition is separate from the Cities Deal, which will be in the terms previously announced other than making sure it has the flexibility in it to deal with changing circumstances."
Mr Mundell also denied the UK government had short-changed the Tay Cities Deal.
He said: "It's not a competition.
"The Scottish Government has different responsibilities to the UK Government and it's up to them to choose what they fund.
"I think it (£150 million) is a very significant contribution the future of the local economy."