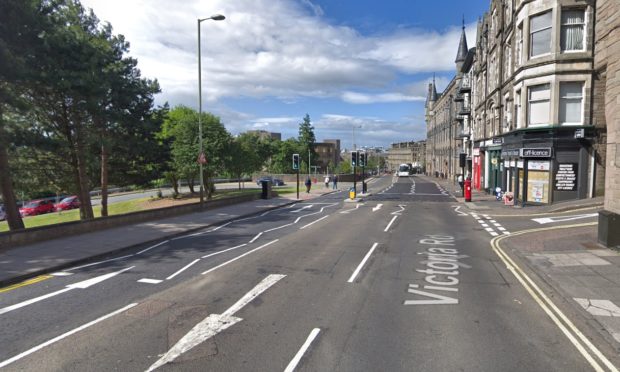 Police say a pedestrian has suffered a serious head injury after being hit by a cyclist in Dundee.
The accident happened on Victoria Road, near Ladywell Avenue, shortly before 5pm on Monday.
Officers have issued an appeal for any witnesses. They also hope the incident may have been caught on a driver's dashcam.
Victoria Road is a popular route into the city for cyclists and features line-painted cycle lanes along some of its length.
There is a light-controlled pedestrian crossing near the junction with Ladywell Avenue.
A police spokesman said: "About 4.50pm on Monday January 14 a pedestrian was involved in a road traffic collision with a pedal cyclist. As a result of this collision the pedestrian suffered a serious head injury.
"As part of the enquiry Police Scotland are keen to speak to any witnesses to the collision and in particular appeal to the drivers in the area who may have dashcam footage of the incident to contact Police Scotland on 101 or talk to any officer."