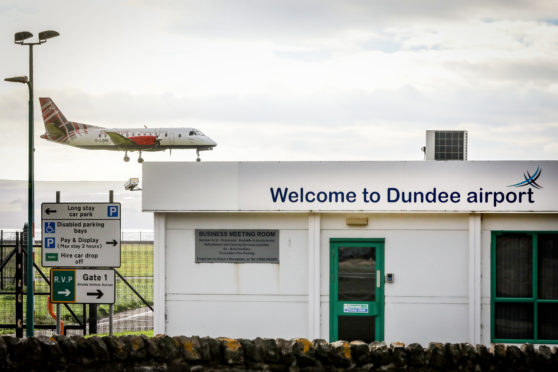 Dundee Airport could grind to a halt if planned strike action over "unfair" pay goes ahead in a few months' time.
Air Traffic Controllers employed by Highlands and Islands Airport Ltd (HIAL) will soon be balloted on industrial action by the union Prospect, which claims those working the same jobs in London are paid double.
It follows news a Prospect business case arguing for a pay rise was rejected by the Scottish Government, which subsidises HIAL.
It is believed any strike action would take place no earlier than April.
Prospect negotiation officer David Avery said: "Scottish Ministers have been promising pay restoration for public sector workers but their policy fails to deliver.
"There is a global shortage of Air Traffic Controllers which is driving wages up across the industry – at the same time HIAL staff have received below inflation pay awards.
"It is unfair that a HIAL air traffic controller, providing an essential service for the highlands and islands, is being paid half as much their counterpart in London  – enough is enough.
"Our members have tried every other means to resolve this dispute but by rejecting a fair and reasonable proposal to resolve the dispute ministers have left them with no option but to pursue strike action."
The airport's main route is to London Stansted.
A Scottish Government spokesman said: "It is disappointing to hear about the potential for strike action, which clearly would not be in the interests of travellers.
"HIAL has implemented a pay rise for all staff, which is a significant improvement on previous years, as well as significantly increasing their contribution to their pension scheme in order to maintain this benefit for employees.
"Staff also continue to receive generous annual leave, sick pay and other allowances.
"In the face of the UK Government's continued budget cuts, the Scottish Government delivered a distinctive and progressive Pay Policy for 2018/19 – one which is fair, supports those on lower incomes and protects public sector jobs and services while delivering value for money for the people of Scotland."