Dundee building firm McGill and Co was denied a loan and had a bank overdraft suspended before the firm went into administration.
Last week, workers were told the devastating news which saw 374 jobs lost instantly.
A document, which a senior source at McGill confirmed was accurate, has been seen by several staff and confirms Scottish Enterprise (SE) refused to help.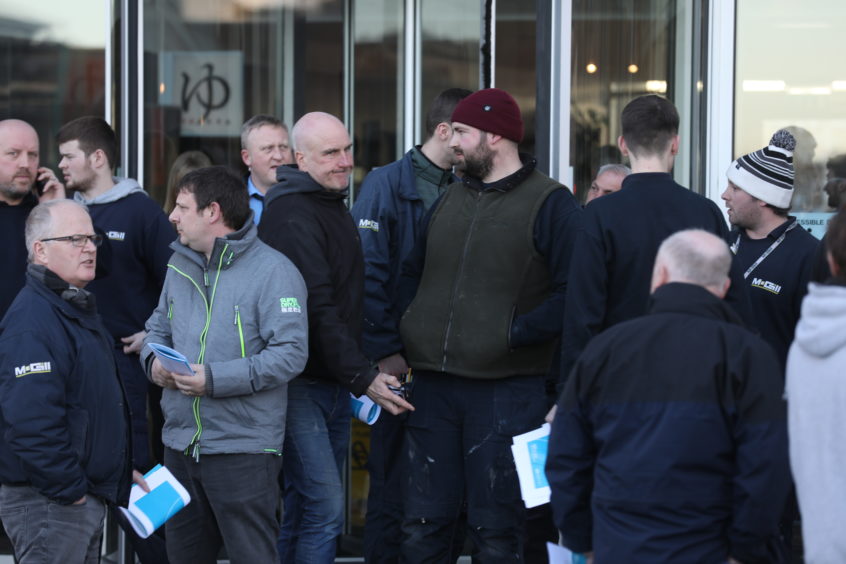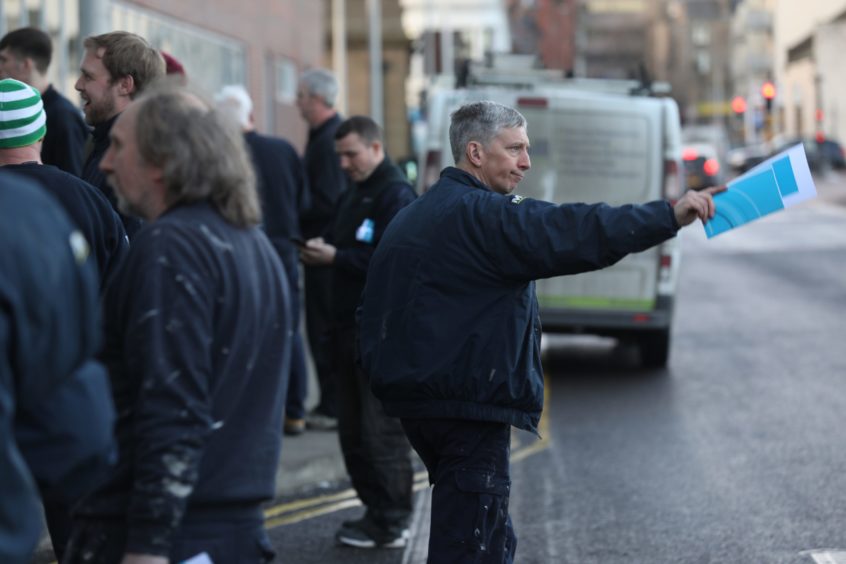 It also states an overdraft facility worth around hundreds of thousands of pounds was suspended by Santander.
The source confirmed there were "jobs on the books" amounting to "multi-million pounds" which were due to start in March and the company only needed a loan to see it through the first two months of the year.
It is understood the document was supposed to have been read out to workers at last week's meeting but administrators KPMG advised against that in order to prevent a "backlash".
It also details that staff were paid a day early in the two weeks leading up to their demise for fear "about the bank's attitude". Santander apparently contacted McGill about this, "threatening" to stop the payment.
Hundreds of jobs to be lost as Dundee-based firm McGill enters administration
The source also confirms directors offered to invest their own cash to shore up funds as well as taking salary cuts to maintain the support of the bank.
It is understood several local companies offered support to McGills.
When Prestwick Airport received £46 million of Scottish Government loans with no indication of when they will be paid back, when BiFab can secure £35 million and Ferguson Marine £45 million, why couldn't McGill get just £2 million to save 450 jobs?" — Jenny Marra MSP
Management, anticipating the "cash flow problems" in January and February because of trouble "collecting revenue from customers", contacted SE on November 9 for a seven-figure loan, which was rejected at the last minute.
The firm complied with a request to formulate a turnaround plan, a two-year business plan and a strategic review, as well as attending regular meetings in Dundee and Glasgow.
It is understood SE were not convinced by the proposals put forth, despite the company being willing to make sacrifices such as cutting their operations in Glasgow and Edinburgh.
FULL STATEMENT: Administrator confirms 374 immediate job losses at McGill
SE said it would respond on the week commencing January 21 but when the time came, they asked to defer their decision for another three weeks to "appoint a firm to carry out more work on the information provided".
When told that McGill could not continue to trade that long, SE turned down the loan request.
The source at McGill said SE representatives had been "in and out" of their offices throughout the 12-week period, but there was apparently no inkling they would reject the request until the week before falling into administration.
A SE spokesman said: "We appreciate that recent events will have come as a blow to the workforce and their families and we are working with our partners to support them.
"We have been providing McGill with independent advisory support over a number of weeks. This identified the full extent of the company's financial difficulties, funding requirements and potential financing options.
Small business owners issue rallying cry to support apprentices laid off in wake of McGill collapse
McGill administration: Latest jobs blow shows Dundee in 'economic crisis'
"It also included the review of a potential turnaround plan.
"The company did request financial assistance in the form of a loan, which we considered carefully. Based on the information received, we had serious concerns about the company's ability to repay a loan.
"It was our view, and that of our advisers, that the sum requested alone may not have been enough to secure the future of the business and the significant additional investment from new or existing shareholders was also necessary."
Santander was approached for comment but would not be drawn on the overdraft suspension.
A Santander spokesman said: "We have closely supported McGill since March 2017, but unfortunately given the financial position of the business, the directors have decided to put the company into administration."
Dundee MSP demands answers for loan rejection
Questions have been asked at Holyrood over the Scottish Government's role in a loan to McGills being refused.
Local  Labour MSP Jenny Marra also asked what action the government will provide during topical questions yesterday in Holyrood.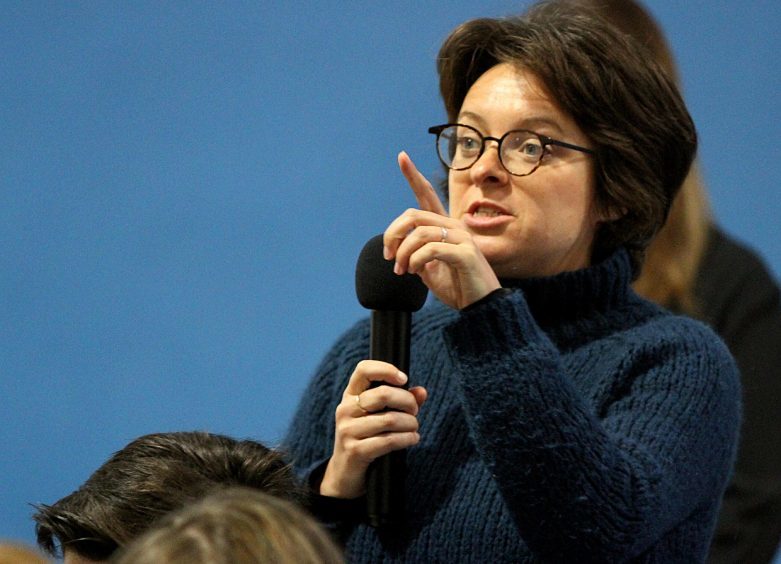 And Conservative MSP Bill Bowman accused the SNP of crying "crocodile tears" instead of acting on a "Dundee jobs crisis" in the wake of McGill's administration.
Answering Ms Marra, business minister Jamie Hepburn said: "Since being made aware of the company's cash flow problems, Scottish Enterprise engaged closely and offered assistance with a turnaround plan.
"However, McGill did not provide the required information in time for the appropriate due diligence to be undertaken."
Ms Marra blasted Mr Hepburn's response during Tuesday's topical questions as "possibly the most inadequate answer I've ever heard in this parliament".
She added: "I understand on very good authority from McGill that they provided all it was asked of in a very timely way.
"McGill is a company with a £40 million order book. It is profitable.
"They had a cash flow situation. They went to the government on November 9, the same week we heard that Michelin was closing, and asked for loan. Twelve weeks later, Scottish Enterprise went back to McGill and said no to that £2 million loan to cover cash flow.
"When Prestwick Airport received £46 million of Scottish Government loans with no indication of when they will be paid back, when BiFab can secure £35 million and Ferguson Marine £45 million, why couldn't McGill get just £2 million to save 450 jobs?"
She then asked whose decision it was to reject the loan and why he didn't instruct Scottish Enterprise to grant the loan.
Mr Hepburn reiterated his assertion that McGill's plan did not arrive in a timely manner.
On Mr Bowman's accusation of "crocodile tears", Mr Hepburn highlighted the government's £150 million investment as part of the Tay Cities Deal.