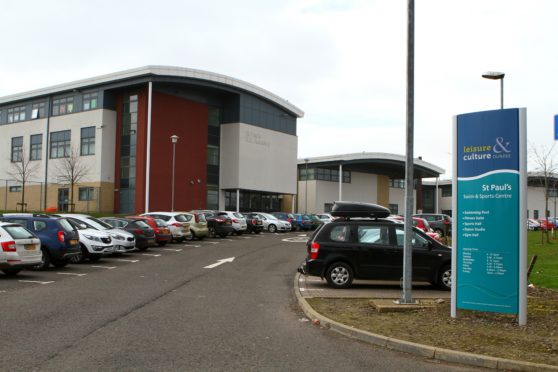 Major staffing issues at a Dundee school have led to classes being merged and held in the building's assembly hall.
Up to four classes at St Paul's RC Academy had to be grouped together, in what the council blame on "short term absences".
It comes after it was revealed S1 pupils at the Kirkton school are yet to be taught by a dedicated English teacher this academic year due to what one parent called a staffing "shambles".
David Baxter, Dundee representative for teaching union EIS, said that staff at the school are "busting a gut" to deal with the crisis.
He said: "This only happens in extreme circumstances.
"Most schools try so hard to not let it happen.
"Knowing the head teacher, she will be trying not to do it because she's one of the good ones. She is highly thought of and she won't have taken a move like this lightly.
"It's a difficulty but it's not limited to this one school or Dundee."
He added: "From EIS' view point, we don't think there is enough specialist supply out there and pay is a big factor in that."
The difficulties at the school are due partly to the fact it has been unable to find permanent cover for two English teachers who are currently on maternity leave.
The council has said priority access to English teachers is being given to those preparing for exams but advice and support is being made available outside class time to pupils willing to stay behind.
A concerned parent, who did not wish to be named, said: "There was up to four classes of pupils merged in assembly hall for five periods.
"My daughter's class was merged with three other classes. This has happened in the past too.
"St Paul's pupils are missing out more than any other school year after year.
"My daughter loves the school and the teachers she does have are amazing.
"She thinks the school is brilliant and all the support staff are so friendly but there is clearly, in my opinion, an issue with attracting teachers to the school.
"I've been told nobody is applying for the vacant positions."
A Dundee City Council spokesperson said: "Due to a number of short-term teaching absences at the school last week, the decision was made to take classes together for shared teaching time in the school assembly hall.
"If any parent has concerns about their child's education they should contact the school to discuss these directly."