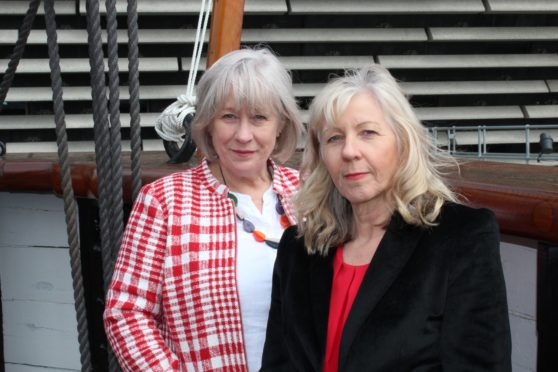 Women fighting for pension equality have taken their campaign to the courts as they launch a legal process to prove women born in the 50s have been discriminated against.
Feisty Women, which is based in Dundee, are protesting changes made to pension legislation in 2011.
The changes suddenly added up to six years to the retirement age of women in their 50s.
It is estimated more than 8,000 women in Dundee will lose an average of £45,000 of state pension payments as a result.
Charity Feisty Women officially launched earlier this year in response. The group said it is now ready to take the Department of Work and Pensions (DWP) to court over the matter.
The legal process will challenge the lawfulness of the 2011 changes through civil litigation. It may lead to a group action.
The bid comes as Feisty Women launch their website, feistywomen.co.uk, to encourage other women facing the predicament to join the campaign.
Ann Porter, chairwoman and co-founder, said: "Our interest is not the restoration of state pension age from women or transitional arrangements, but financial redress on the grounds of indirect discrimination.
"Amber Rudd is one of a series of pension ministers who continue to assert that the government acted lawfully in the way they accelerated pension changes for women in the 2011 Pensions Reform Act.
"She recently said that company bosses who display 'reckless and wilful behaviour' and mismanage their employees' pensions could face up to seven years in prison.
"Yet it appears the DWP, based on evidence we have gathered, cannot be held to account for what in our view is a mismanagement of public service equality duty."
Feisty Women has also accused government ministers of failing to acknowledge the impact of motherhood on female salaries.
The Institute of Fiscal Studies state the pay gap between men and women widens to 33% in the first 12 years after a child is born.
Co-founder, and SNP councillor for Coldside, Anne Rendall said: "Changes to state pension age for women has created a unique legal situation. We know women over the age of 60 have experienced sex discrimination and economic injustice all their lives, yet there appears to be no straightforward route to justice.
"Pension injustice appears to fall between different areas of law. For this reason, our legal representatives describe this as a 'case of interest' because there will be lessons to be learned.
"If in the end, women over the age of 60 have no real access to justice, then we will challenge the effectiveness of equality legislation which may not be fit for purpose.
"If a legal route is possible, Feisty Women will raise further funds and launch legal action. But we do not want to give women false hope that this will result in overturning the DWP's actions.
"Our overriding aim is to make sure that age and sex discrimination such as happened here, cannot and must not be repeated."
The DWP has defended the need for changes in the past, saying it is necessary to make savings as the population ages.