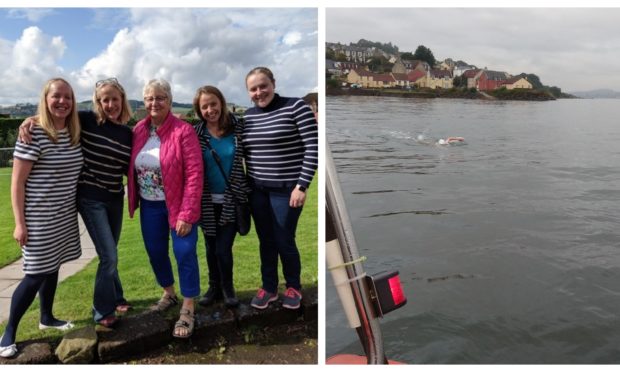 A mother and her three daughters have become the first family to swim across the River Tay and back in a relay.
The Murdoch family, from Dundee, braved the water hoping to tick off the amazing feat.
They are all associated with Broughty Ferry's open water swimming club, Ye Amphibious Ancient Bathing Association (YeABBA).
Taking a total of two hours and 36 minutes, they took turns to swim across the channel between Tayport and Broughty Ferry, once each.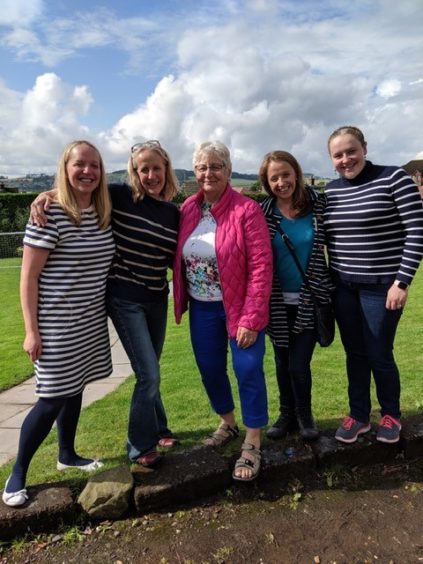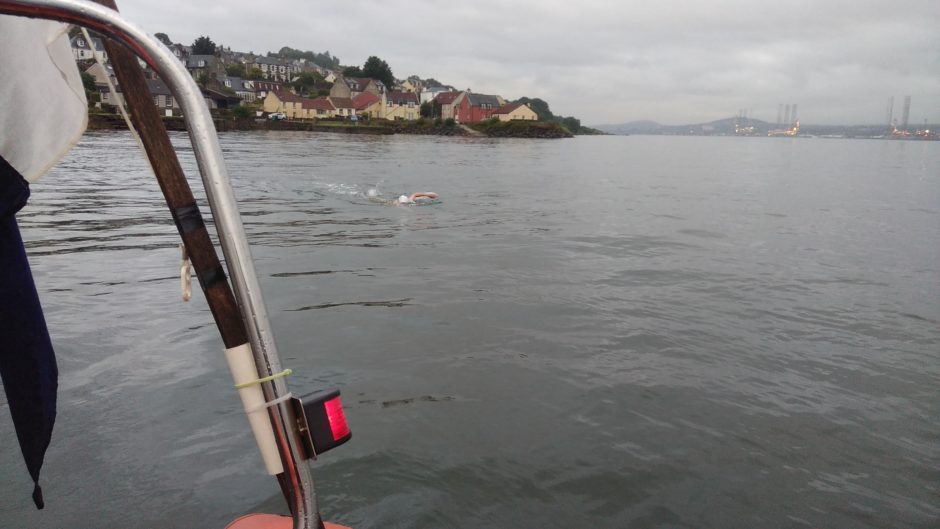 The three daughters range in age from late 20s to early 30s and now live throughout the UK and Europe. First up at 4.45am was Naomi, who was followed by mum Julie, Nina, and then Mhairi, who finished just after 7am.
Dad Stewart Murdoch, who is director of Leisure & Culture Dundee, even contributed to the effort by helping direct his wife and daughters in a support boat.
Julie admitted the family were nervous before doing the challenge but now it is over, they "look back and don't know what we were worried about".
She added: "It seemed like a nice family bonding thing to do.
"It felt great to finish and we were all just a bit high from actually doing it. There were really strong tides at the end."
Joyce McIntosh, life president of Ye Amphibious Ancient Bathing Association (YeABBA), said she was proud of the "great family effort".
She said: "It was worth getting up for. It's great for us to see them do so well.
"People have swam across solo before but I've been with YeABBA for over 40 years and don't remember anyone doing this relay style or as a family."
In 2016, junior doctor Mhairi braved strong tidal currents and dodged massive cargo ships to swim the English Channel.
She swam the 35km stretch, which is one of the most difficult channels to swim in the world, in 10 hours 43 minutes.
Joyce added: "To be successful doing this kind of thing requires a mixture of good open water swimming ability, the tide, and a bit of luck.
"Naomi got a clear run but it was much more difficult for Mhairi who was the last swimmer.
"She had to swim against the tide, which is always the hardest thing.
"She was prepared though as she has lots of experience swimming in open water. She would normally be able to do it in about 22 minutes but with the conditions it was around 43 minutes."
135-year-old YeABBA, a registered charity, operate training programmes as well as hosting a range of events such as the suburb's New Year's Day Dook.