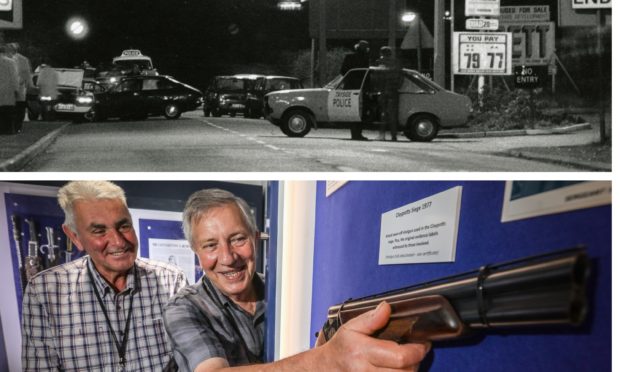 A double-barrelled shotgun used in a 1977 Dundee hostage stand-off has gone on display for the first time.
Tayside Police Museum in Kirriemuir has launched a new exhibition on the dramatic Claypotts Siege.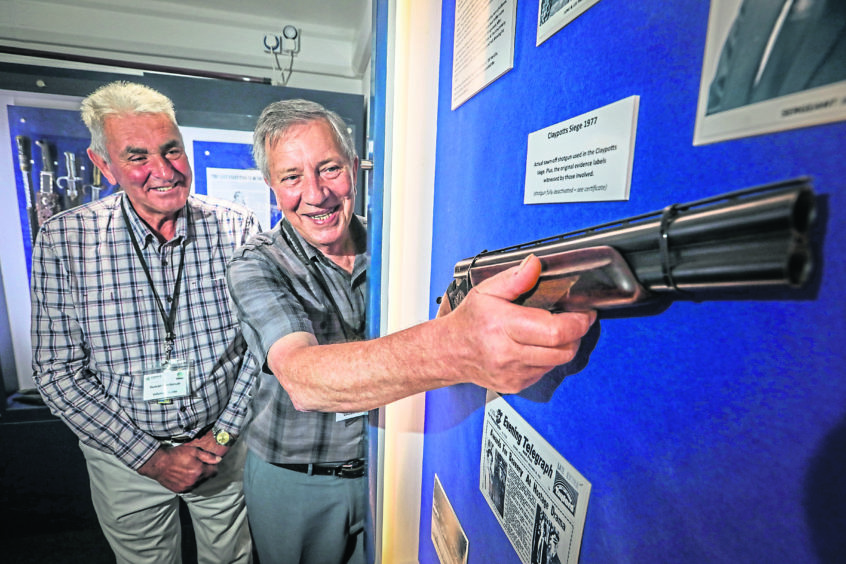 Honorary curator Hamish Gray, a former police officer, said the gun has never seen the light of day since being confiscated from drug addict and double murderer George Morrison 42 years ago.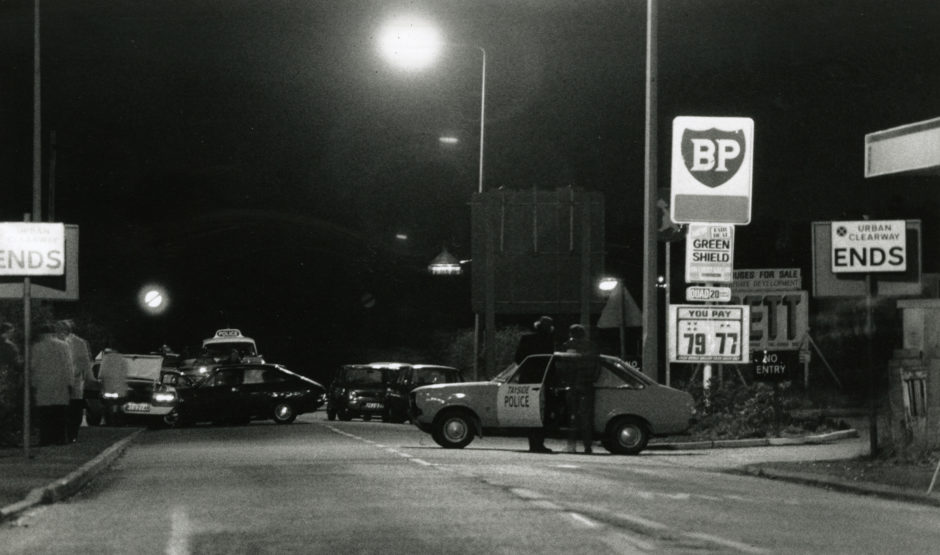 Morrison was wanted for a double murder in London and headed north with his girlfriend Elizabeth Green who was thought to have family in the Montrose area.
Two days later the couple arrived in the Angus town and Morrison stole a 12-bore double-barrelled shotgun from a gunsmith's shop.
On Friday October 28, he bought 25 cartridges from a gunsmith's in Brechin before he robbed a Montrose supermarket brandishing the shotgun.
However, as customers walked in, Morrison panicked and rushed out for a getaway vehicle.
The couple stopped a Ford Capri driven by oil worker Lee Pascoe and his wife, June, from Auchmithie, claiming his girlfriend had a burst appendix and needed to go to hospital in Dundee.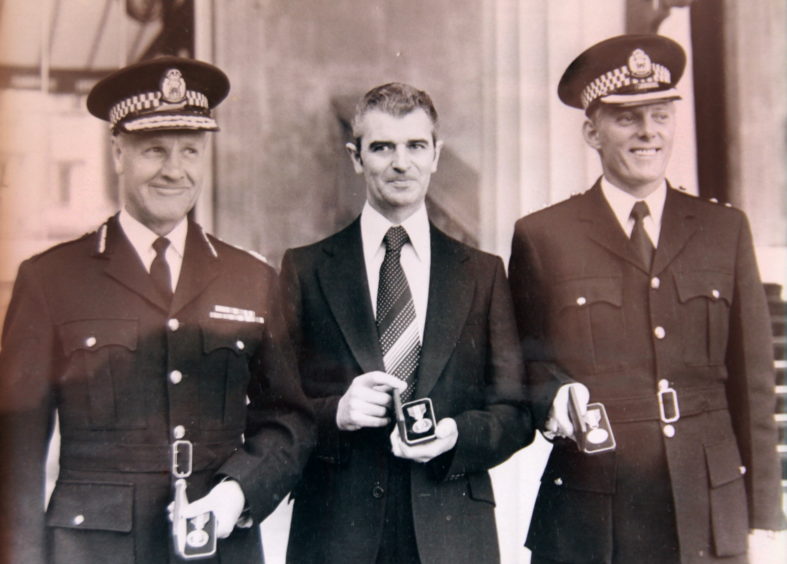 When they got in the car, Morrison revealed the gun.
Police pursued it at high-speed through Angus before a Tayside Police car driven by DC Alastair Taylor and Sergeant Jim Melville rammed it off the road at Claypotts.
Marked police vehicles trapped in front and rear.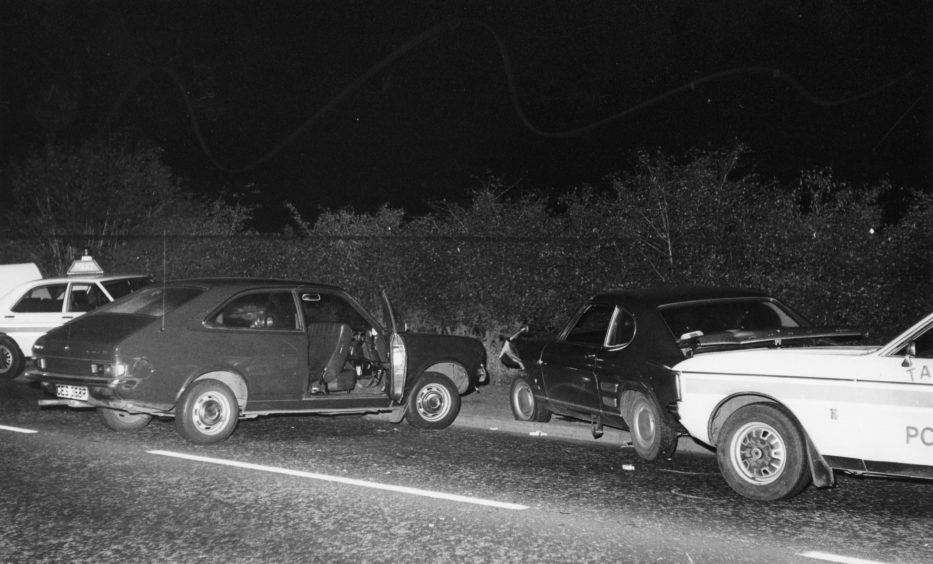 Morrison allowed Mr Pascoe to leave the car to pass a message to the police, which read: "I'm armed. I mean business."
Morrison then held Mrs Pascoe hostage in the car for six hours, with a shotgun pointed at her neck.
All the time the gunman kept tightly wound round his finger, a length of nylon tied to Mrs Pascoe's neck and connected to the trigger of the shotgun.
Eventually Morrison demanded to be taken to his birthplace, Ayr, and for Detective Sergeant Hans Miller of Ayr Police, to be brought through to drive him there.
Mr Miller and Mr Melville agreed to drive Morrison and his girlfriend to Ayr if he allowed Mrs Pascoe to leave the car.
This was agreed and after transferring them to the police vehicle, Mr Miller and Mr Melville were joined by Chief Constable John Little.
All the way to Ayr, Mr Little spoke with Morrison to keep him calm, although the criminal kept repeating he could kill them with one shotgun blast in the car.
The final stages of the drama were enacted at a roundabout on the outskirts of Ayr as more than 100 police officers with a wide range of firearms circled the hostage vehicle.
Mr Little eventually talked Morrison out of the car. He gave himself up and at Edinburgh High Court the following year was sentenced to 33 years for his crimes.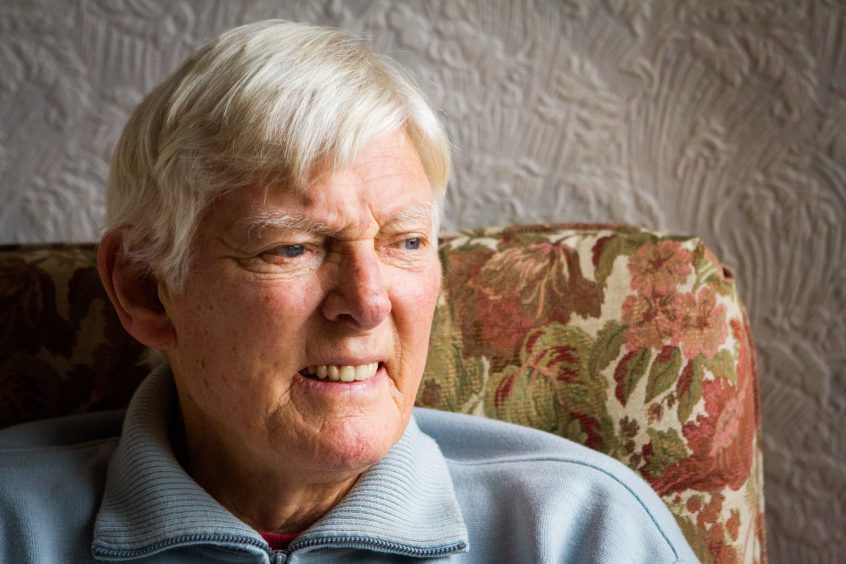 The bravery of all three officers saw them awarded the Queen's Gallantry Medal.
Mr Gray said: "The incident reflects a period of time when officers were expected to go up against gun-wielding criminals with just a baton and a good sense of humour," he said.
"The shotgun has been in storage since the siege but has now been decommissioned and can be seen for the first time alongside archive photographs, production labels and testimonies."