VIDEO: Incredible footage shows brave workers installing huge chimney at new £100m Dundee plant
By
Rob McLaren
September 6 2019, 3.27pm
Updated: September 6 2019, 5.17pm
Incredible drone footage of the final part of a 90m tall chimney being fixed at Dundee's new £100 million waste to energy plant has been released.
The installation of the chimney at energy company MVV's replacement for the Baldovie incinerator was carried out by main contractor Standardkessel Baumgarte last month.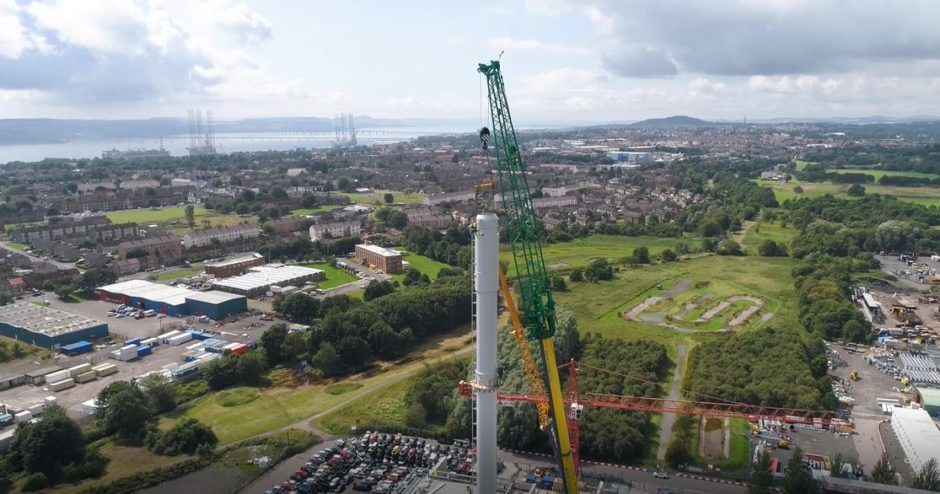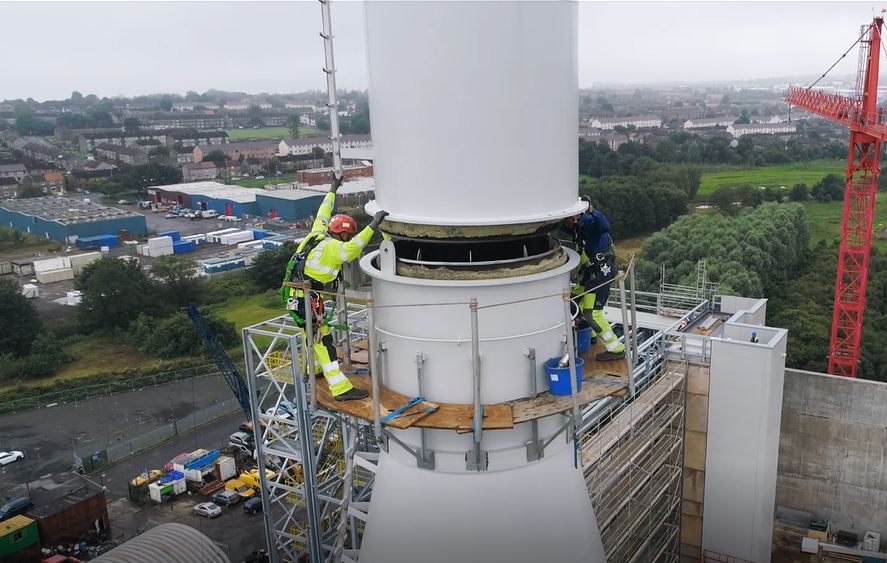 It is believed it makes the heat and power facility the tallest building in Dundee.
Paul Carey, managing director of MVV Environment Baldovie, said: "We will have flue gas from the boiler. We clean this using a state of the art system and then it goes up the chimney.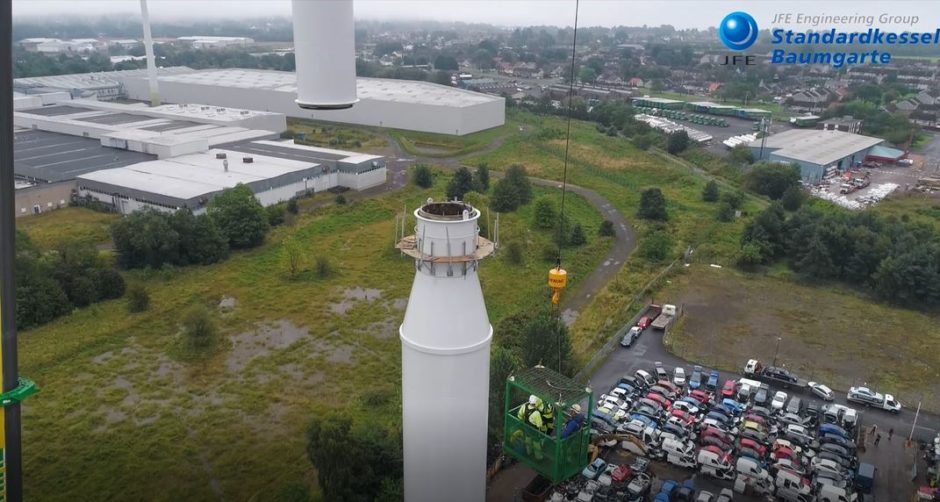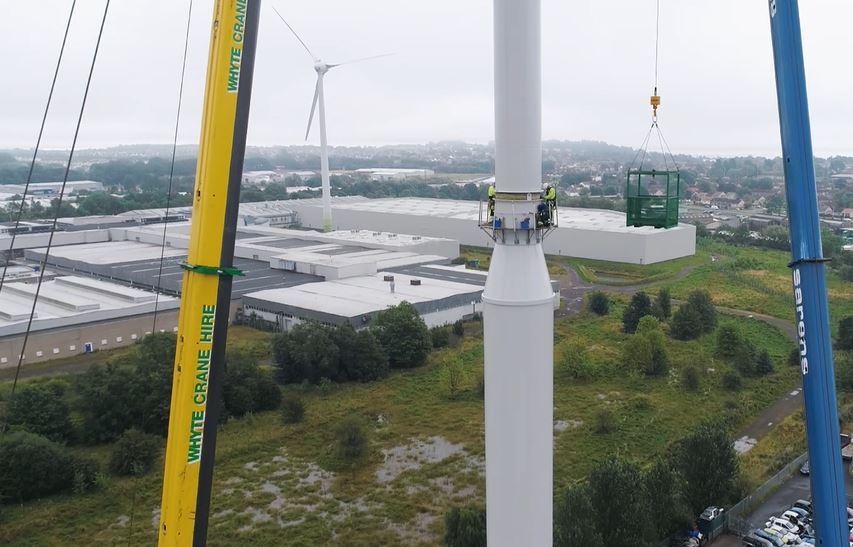 "It's been designed to withstand the strongest of winds and it will be there for a long time.
"Some of the structures at the Port of Dundee are taller – it depends what you call a building.
"We are not in a competition. It's the correct height for us to do its job."
The top of the chimney was signed by the Good Neighbours Group of local residents who have been following the progress of the construction of the plant.
The facility is due to be finished in Spring 2020 before undergoing testing.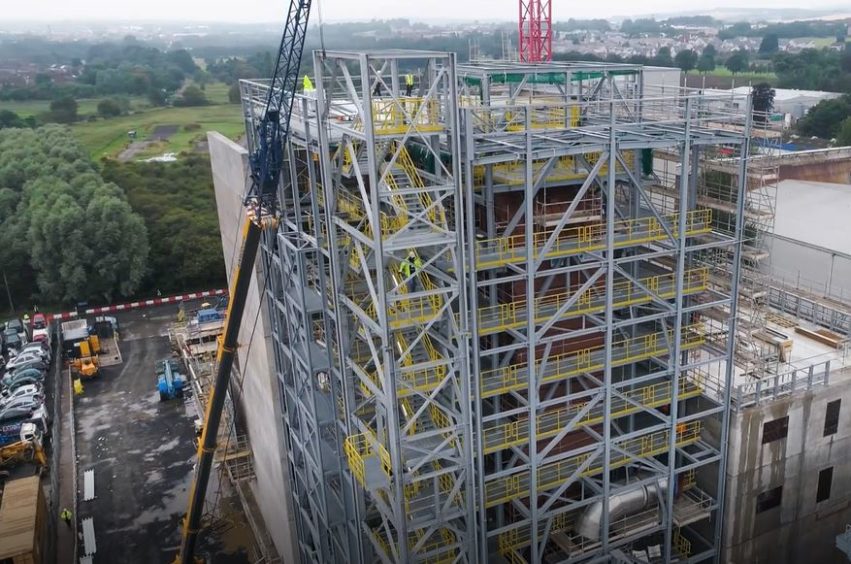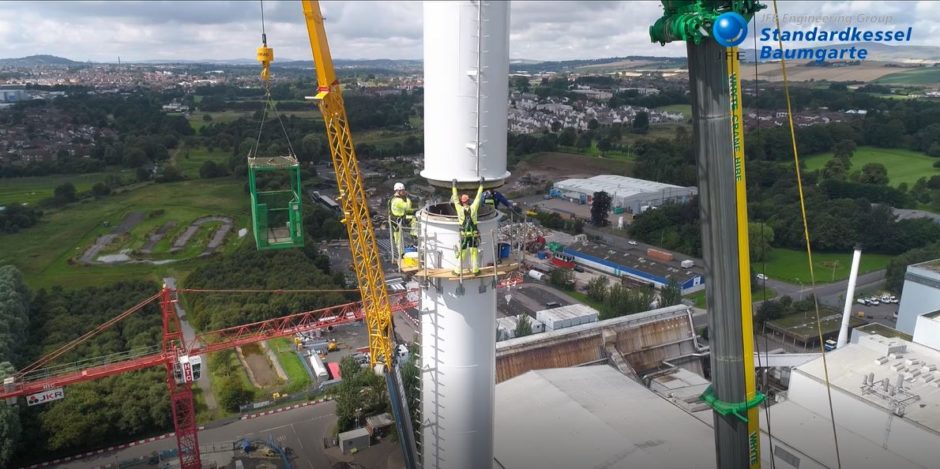 "Progress is going well and we're on time," added Mr Carey.
"Formally we will have finished the testing period by September last year – we're now less than a year to go before we're operational.
"We took over the facility in November 2017 and the team we inherited are doing a very good job."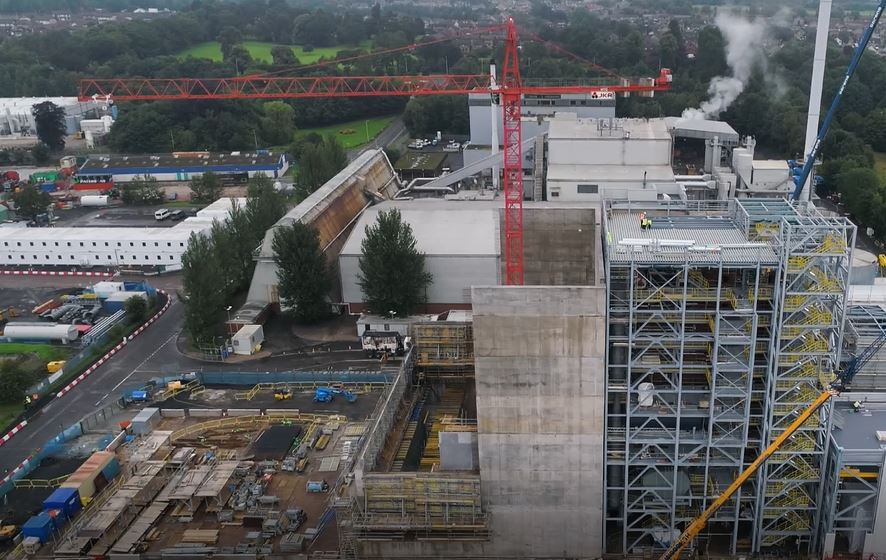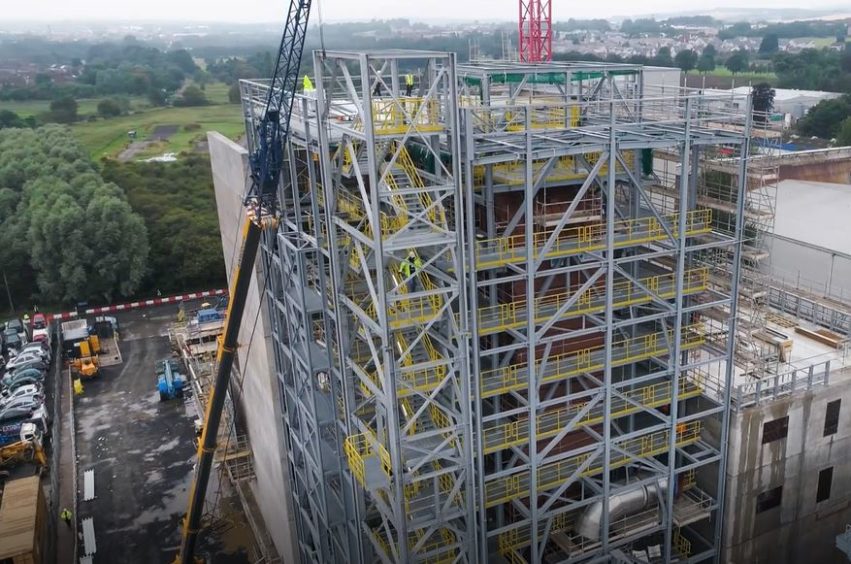 German firm MVV entered into a contract with Dundee City and Angus in 2017 to manage their residual waste, the waste left over after recyclable materials have been removed.
Around 300 people will work at the site during the construction of the new facility. Once up and running it will directly create 37 jobs and around 70 indirect jobs.
MVV is operating the existing energy from waste facility at Baldovie while it constructs the modern replacement.
The new plant will be more efficient and better for the environment than the current incinerator.
The drone footage was taken by Dundee firm Rising View.