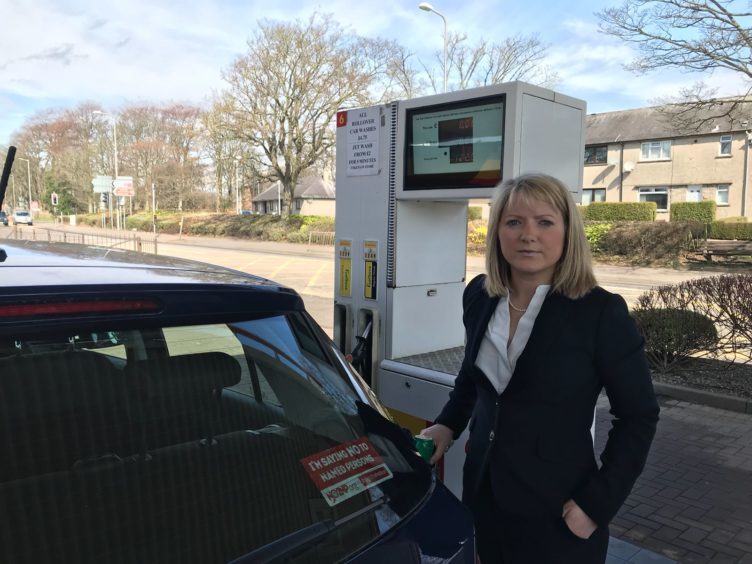 A Tory MP has called for motorists to be shielded from the spiralling cost of petrol by an independent fuel price regulator.
Kirstene Hair, who represents Angus, said the watchdog would oversee price variations and lead to a fairer deal for customers.
She urged her Conservative colleague Business Secretary  Greg Clark to intervene.
Ms Hair, who is chairman of the All Party Parliamentary Group for Fair Fuel, said rural drivers tended to be hardest hit with higher prices.
"The introduction of an independent fuel price regulator, and specifically a system that delivered transparency in petrol and diesel prices, would encourage fairer pricing and reduce the cost for some motorists," she added.
Without a regulator, the public does not have enough information about why prices rise and fall, proponents say.
A regulator could also have the power to cap prices during spikes.
A public petition to introduce such a body was rebuffed by the UK Government in 2016.
A spokesman said at the time: "A competitive market is the best way to keep prices low. A a new regulator is not necessary."