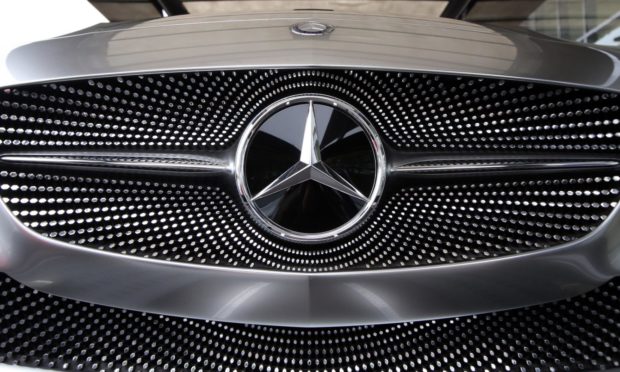 A pair of Dundee joyriders who took turns driving the same stolen 150mph Mercedes were jailed for a total of 27 months on Tuesday.
Boy racers Alan Phillips and Reace Stewart were both banned from the road after they admitted driving dangerously in the £37,000 Mercedes GLC.
Sheriff Lorna Drummond jailed Phillips for 18 months and banned him from driving for the same period.
Stewart was jailed for nine months and banned from driving for a year.
Dundee Sheriff Court was told that both nearly smashed into police cars and one upended a lamp-post as they tried to make high-speed getaways in the powerful car.
Police deemed the driving around the residential streets of Dundee to be so bad that they gave up the chase because of the danger it posed to the public.
Dundee duo raced the same stolen £37k Mercedes car through city
Phillips and Stewart dumped the car and it was later traced by police after the owner's tracking device revealed its whereabouts.
Phillips, 21, from Dundee, admitted driving dangerously and overtaking at excessive speed, going through a red light, and narrowly avoiding hitting a police car.
He also admitted resetting the car and driving while banned and with no insurance in Dundee on October 31.
Stewart, 21, from Dundee, also admitted driving dangerously and at speed, entering a roundabout the wrong way, hitting a lamp-post and narrowly missing a police car.
Depute fiscal Marie Irvine told the court the Mercedes was stolen from a caravan park in St Andrews.
"An off-duty officer saw it and decided to follow it," she said.
"There were three people in the car and Mr Stewart was the driver.
"It overtook three vehicles waiting in a line to enter a roundabout and then crossed the roundabout on the wrong side of the road."
Stewart never had enough room to get past a lorry carrying an abnormal load so he reversed back across the roundabout at speed.
"He was on the wrong side of the road, passed the off-duty police officer, and collided with a lamp-post.
"He was not pursued and no attempt was made to stop him because of the speed and erratic driving."
Stewart was seen shooting out of a junction, speeding through a red light and driving towards a police car, forcing the officer to swerve out of his way.
Some time later, Phillips had taken over driving and was seen by police.
When they pulled up alongside, he sped off and narrowly missed crashing into their patrol car.
Solicitor Andy Lyall, defending Stewart, said: "Somebody came along and he was offered a shot in a top-end car and could not resist it."
Solicitor Mike Short, for Phillips, said: "His problem is that friends would call him and he would go."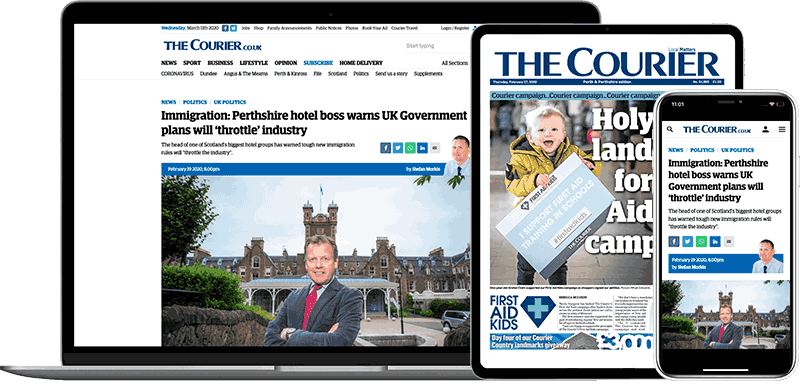 Help support quality local journalism … become a digital subscriber to The Courier
For as little as £5.99 a month you can access all of our content, including Premium articles.
Subscribe