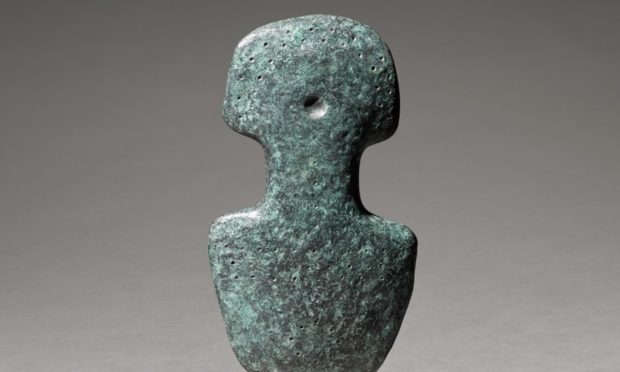 Previously unseen works by Dundee-born artist and sculptor William Turnbull have shattered auction expectations in a £300,000-plus online sale.
A top price of £81,250 was paid for one of more than 40 works from the estate of the Turnbull, who died in 2012 at the age of 90 and is set to be the subject of a major future exhibition in his home city.
The 44 pieces in the Sotheby's sale drew global interest and reflected Turnbull's career from the 1950s to 1990s through paintings, lithographs, graphic art and sculpture.
A top price of £81,250 was bid for Blade Venus 1, a piece from 1989 which was one of the artist's cast asides from edition of six.
Bearing Turnbull's monogram, the bronze standing more than three and a half feet tall had a pre-sale estimate of £60,000-80,000.
His 1980 sculpture, Venus, was sold for £62,500 against an estimate of £30,000-50,000.
Several other pieces sold for well above expectations, among them an untitled crayon on paper piece depicting abstract figures which almost quadrupled its low estimate to fetch £23,750.
Despite remaining relatively unknown among the wider public in Dundee, Turnbull is regarded as a major British artist of the 20th century.
The son of a Dundee shipyard engineer, Turnbull's public work is on display at prestigious locations in the UK and abroad and venues including the Tate, Whitechapel Art Gallery, Yorkshire Sculpture Park and Chatsworth House have staged retrospectives of his art.
He went to evening drawing classes at Dundee University and was an illustrator with DC Thomson before leaving the city as a 17-year-old to serve as a pilot in the RAF following the outbreak of the Second World War.
Turnbull was accepted into the Slade School of Fine Art in 1946 and forged his international reputation through time spent in Paris and New York, influencing artists including David Hockney.
Plans are being drawn up to celebrate Turnbull in a 2022 McManus exhibition marking the centenary of his birth.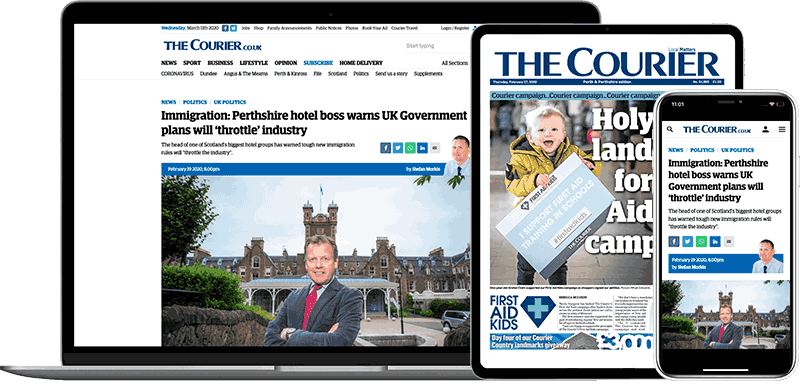 Help support quality local journalism … become a digital subscriber to The Courier
For as little as £5.99 a month you can access all of our content, including Premium articles.
Subscribe