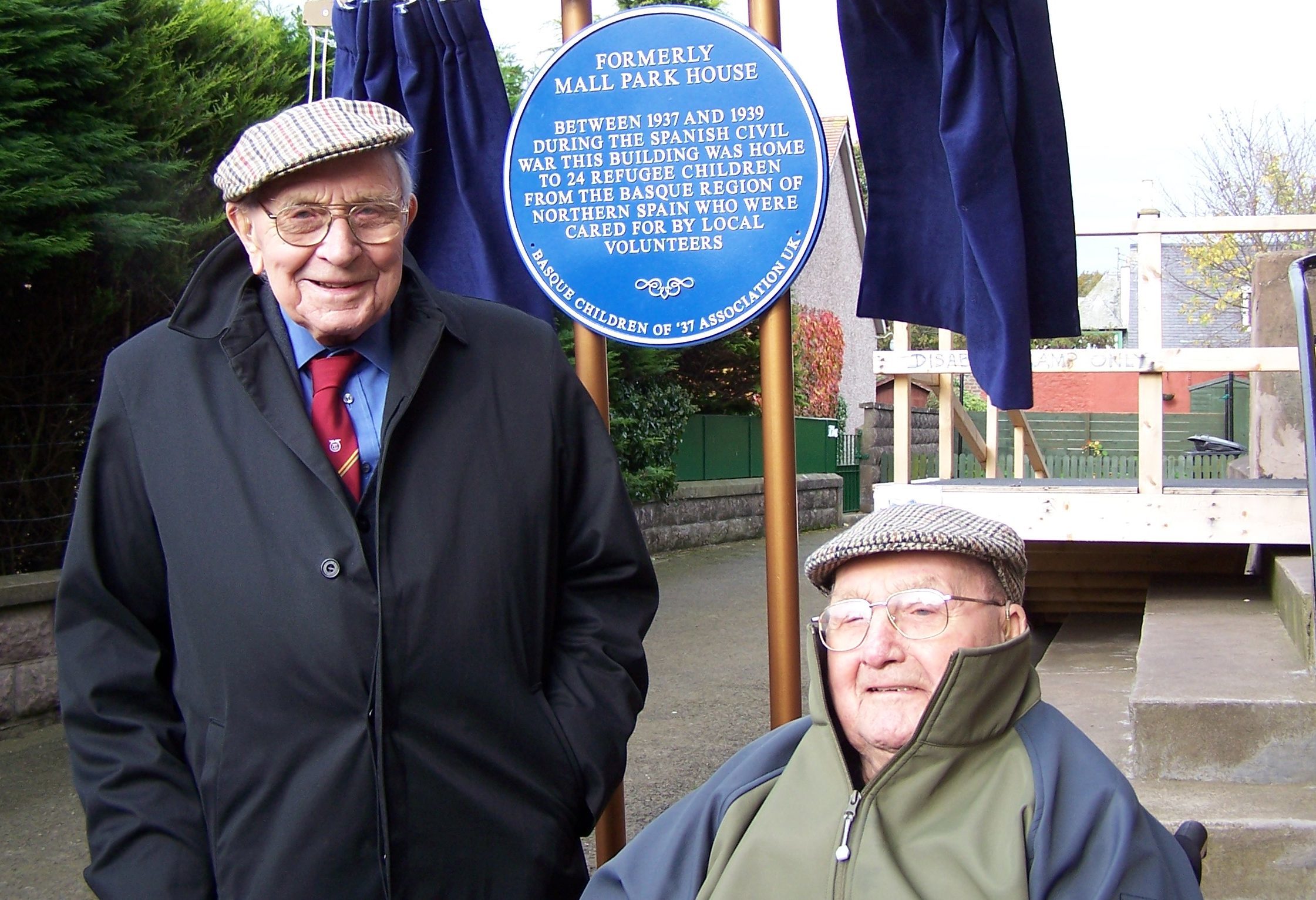 A new exhibition will highlight the role of Dundee and Angus volunteers in helping dozens of Basque child refugees after the Bombing of Guernica.
In April 1937, during the Spanish Civil War, the northern town was destroyed by Nazi planes, acting under the guidance of fascist dictator Francisco Franco.
The attack resulted in between 200 and 250 deaths with hundreds injured. Many more were rendered homeless, including thousands of children, prompting attention from the international community.
The British Government had largely turned a blind eye to the war but after the bombing, they relented and agreed to give temporary reprieve to 4000 child refugees, who sailed from Bilbao.
The story of how the residents of Dundee and Montrose came together to welcome dozens of children will now be the subject of an exhibition, The Guernica Children: From Bilbao to Montrose, opening at Dundee Central Library from August 28 to September 9.
A plaque was erected in 2007 to commemorate the 70th anniversary of the children's arrival, however, Brian Devlin, the man behind the exhibition, said he wants more attention paid to the story.
He said: "I absolutely believe that people in Dundee and Montrose should be proud of what people in the area did at the time.
"I've found most people aren't really aware of it though and there's very little about it. It's just not a familiar tale.
"Whether children came to an area depended on people's interest really.
"The fact there were no other colonies in Scotland I think shows there was specific enthusiasm within the area for helping these children."
Between 28 and 34 children came to settle in Mall Park House in Montrose.
Volunteers from the Dundee Spanish Medical Aid Committee and the Dundee Free Breakfast Mission joined forces with similar groups from Montrose to raise cash to look after the children.
This included a concert at the Caird Hall which attracted 3,000 people and raised £35 and 14 shillings.
Donations such as jam, sweets and clothes also flooded in.
Brian hopes that anyone with connections to the refugees are made aware and come to the opening of the exhibition, which is being held 80 years on from the arrival of the El Nino's.
He is also hoping to open a children's war museum in Scotland with talk of this potentially being located in Dundee.