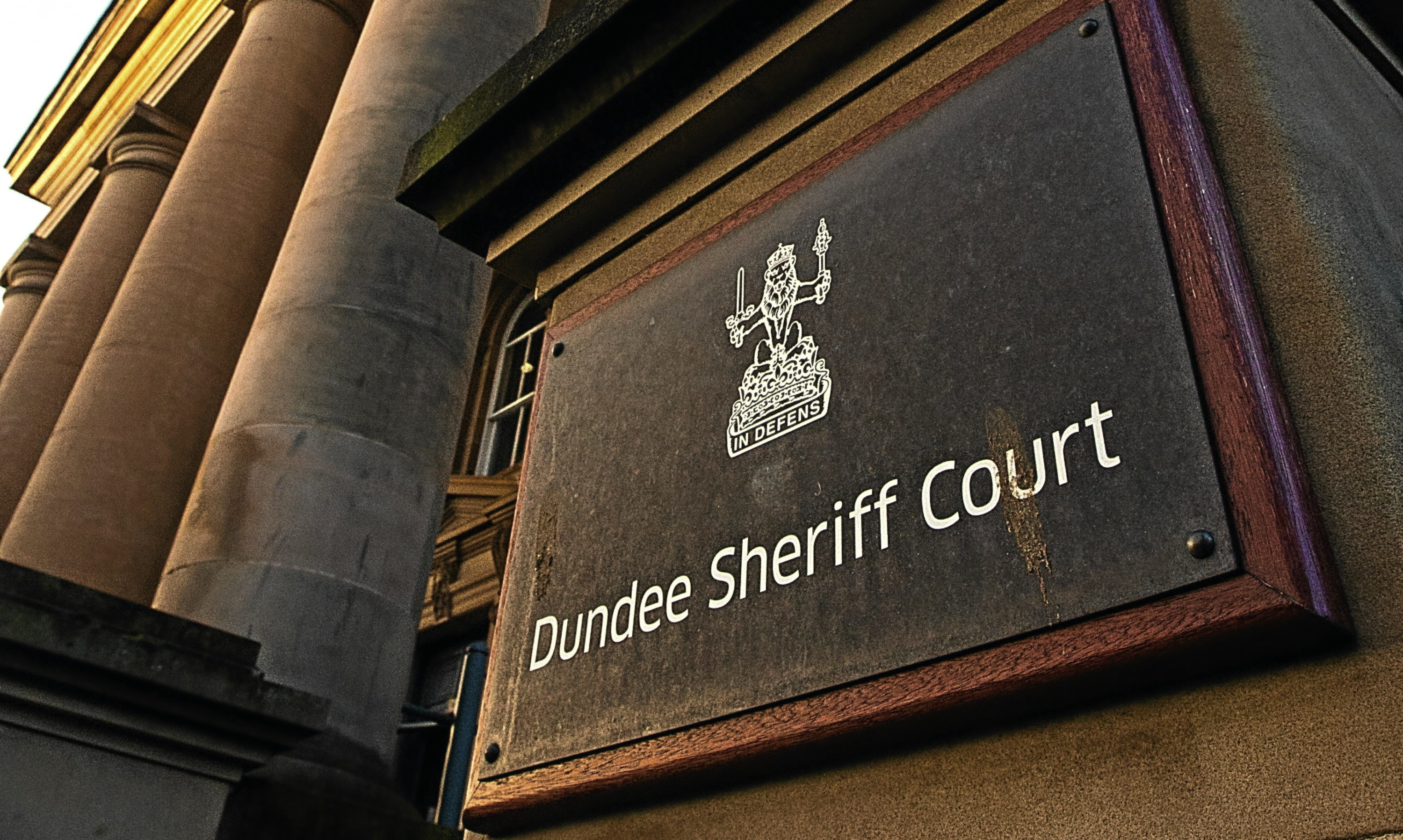 A 67-year-old first time offender was jailed on Monday after fraudulently pocketing more than £44,000 in benefits payments.
James Findlay, of Hindmarsh Avenue, was sent to prison for 12 months after pleading guilty to not declaring a tax-free lump sum from a pension set up in the 1970s to the Department of Work and Pensions and Dundee City Council.
He received £27,000 in pension credit and £16,800 in housing and council tax benefits from each authority as the result of his non-declaration, which Sheriff Alastair Carmichael called a defrauding of the public purse.
Defence solicitor Mr Jim Lafferty, told Dundee Sheriff Court that Findlay had contributed to society through his work ethic since the age of 15.
He said: "I indicated to Mr Findlay that custody would be upfront in your Lordship's mind.
"I hope that given Mr Findlay's personal circumstances – with him not having come to the attention of authorities before the age of 67 and working from the age of 15 and contributing to society – an alternative could be made.
"Through rather unfortunate circumstances in 2005 Mr Findlay found himself bankrupt through no fault of his own.
"He ended up homeless and living in hostel accommodation, which had a traumatic effect on his mental health at the time.
"It resulted in him drinking to excess with poor mental health.
"The lump sum payment Mr Findlay received came out of the blue, and it had taken the pension company some time to find him. The removal of his permanent home address and his hostel living arrangements made it difficult to track him down.
"The lump sum came from a pension plan for a company Mr Findlay had worked for in the 1970s.
"He has so far repaid over £3,000 to HMRC.
"He will continue to make repayments to the best of his abilities.
"Mr Findlay could pay back to the community he has offended against., he has skill and can be of use.
"If he was given an alternative, it would allow your Lordship to not send a 67-year-old first time offender who has contributed to society since the age of 15 to prison."
During the Crown narrative, given at trial in August, Fiscal depute Elilidh Robertson told the court said: "He said in interview that he had written to DWP but there was no record of this. He then said he had dragged his heels for a time.
"It was put to him that he had actively lied and he made no comment during the interview from then on."
Sentencing Findlay, Sheriff Carmichael said: "You have defrauded the public purse, which is a fraud on society at whole.
"I take into account your age and your contributions to society.
"Regrettably I have come to the conclusion of imposing a custodial sentence."
Findlay was jailed for 12 months, reduced from 16 in light of his early guilty plea to two charges on indictment under the Social Security Administration Act between May 2010 and December 2013.