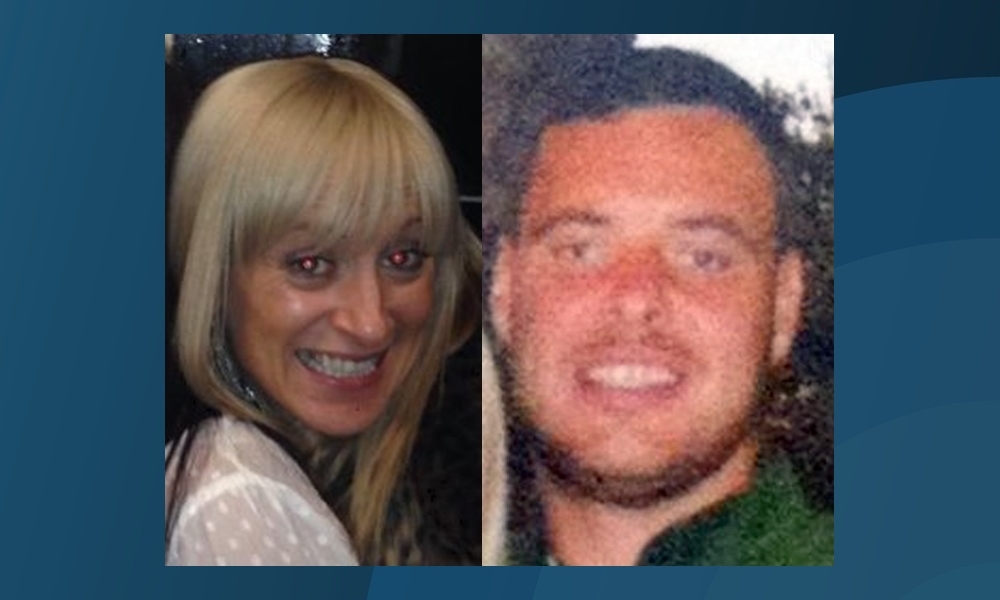 A man accused of murdering two people at a Dundee vigil following the death of a teenager in Arbroath denies the charges and claims he was acting in self-defence, a court has heard.
The alleged stabbing took place at around 5am, just hours after Ralphie Smith, 18, fell from cliffs at Arbroath, the High Court in Edinburgh was told.
The prosecution and defence have agreed evidence that Julie McCash, 43,
sustained a single penetrating wound to her chest, and David Sorrie, 32, sustained a wound to his abdomen, from a knife held by Robert Stratton, which resulted in their deaths.
Stratton, 43, has lodged special defences of self-defence and incrimination.
A friend of the woman killed during the disturbance described her frantic efforts to resuscitate her.
Wendy McKinney, 44, said she found Julie McCash's lifeless body on Drumlanrig Drive after violence broke out as friends and relatives gathered to offer comfort to Ralphie's family on February 26.
Ms McKinney and her son, Darren Wallace, both admitted they had taken cocaine earlier that day and had been drinking.
Ms McKinney said Dundee hairdresser Ms McCash had a stab wound just above her stomach and was showing no signs of life.
She was giving evidence at the trial of Robert Stratton who faces a string of charges including the murder of Ms McCash and David Sorrie at a house on Drumlanrig Drive on February 26.
Stratton denies all the charges.
The court also heard evidence from Darren Wallace, 25, who said he heard Stratton say "who started on my wife?"
He said: "Julie said she didn't start on her but she was arguing with her.
"He came across and he stabbed her. I thought it was a punch, but he stabbed her."
He said Stratton's partner Lee Kinney had earlier been "shouting abuse" at the accused.
"Everyone in the house got involved," he said.
He and his mother had been at another house on Drumlanrig Drive with Ms McCash and Ralphie's mother Nicola Duffy, among others, until 5am.
Mr Wallace told defence lawyer Edward Targowski QC he had taken cocaine at this house.
Mr Targowski asked: "Were other people taking cocaine?" Mr Wallace said: "Yes".
He also told Mr Targowski that, following an argument between his mother and Ms Kinney, his mother, helped by Ms McCash, had lifted Ms Kinney up and taken her out the door.
He said his mother then took Ms Kinney "by the wrists" in the garden and led her to her own gate.
Mr Targowski put it to the witness that "there was a large number of people, a group of people, attacking Lee".
Mr Wallace said: "I totally disagree."
The first witness called was Police Constable Kyle Stewart, who said: "It was very emotional. People were shouting, crying and wailing."
Stratton denies murdering Ms McCash by striking her on the body with a knife.
He further denies running towards Mr Sorrie while brandishing two knives, attempting to strike him on the body with the weapons and pursuing him and striking him on the body with a knife, and murdering him.
He also denies a charge of assaulting his partner Ms Kinney by seizing her by the throat, throwing her to the ground, seizing her by the arms and hair and repeatedly pushing her on the body, picking her up and carrying her away, all to her injury.
He further denies assaulting Ms McKinney by running towards her while brandishing two knives. It is claimed he attempted to strike her on the body with the knives.
He also denies possessing cocaine.
The trial continues.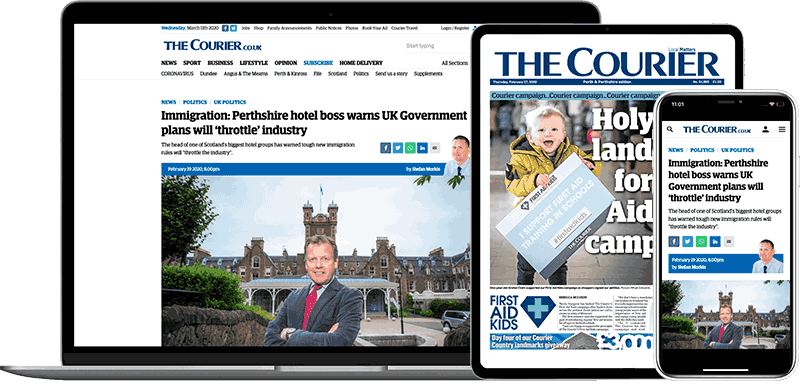 Help support quality local journalism … become a digital subscriber to The Courier
For as little as £5.99 a month you can access all of our content, including Premium articles.
Subscribe