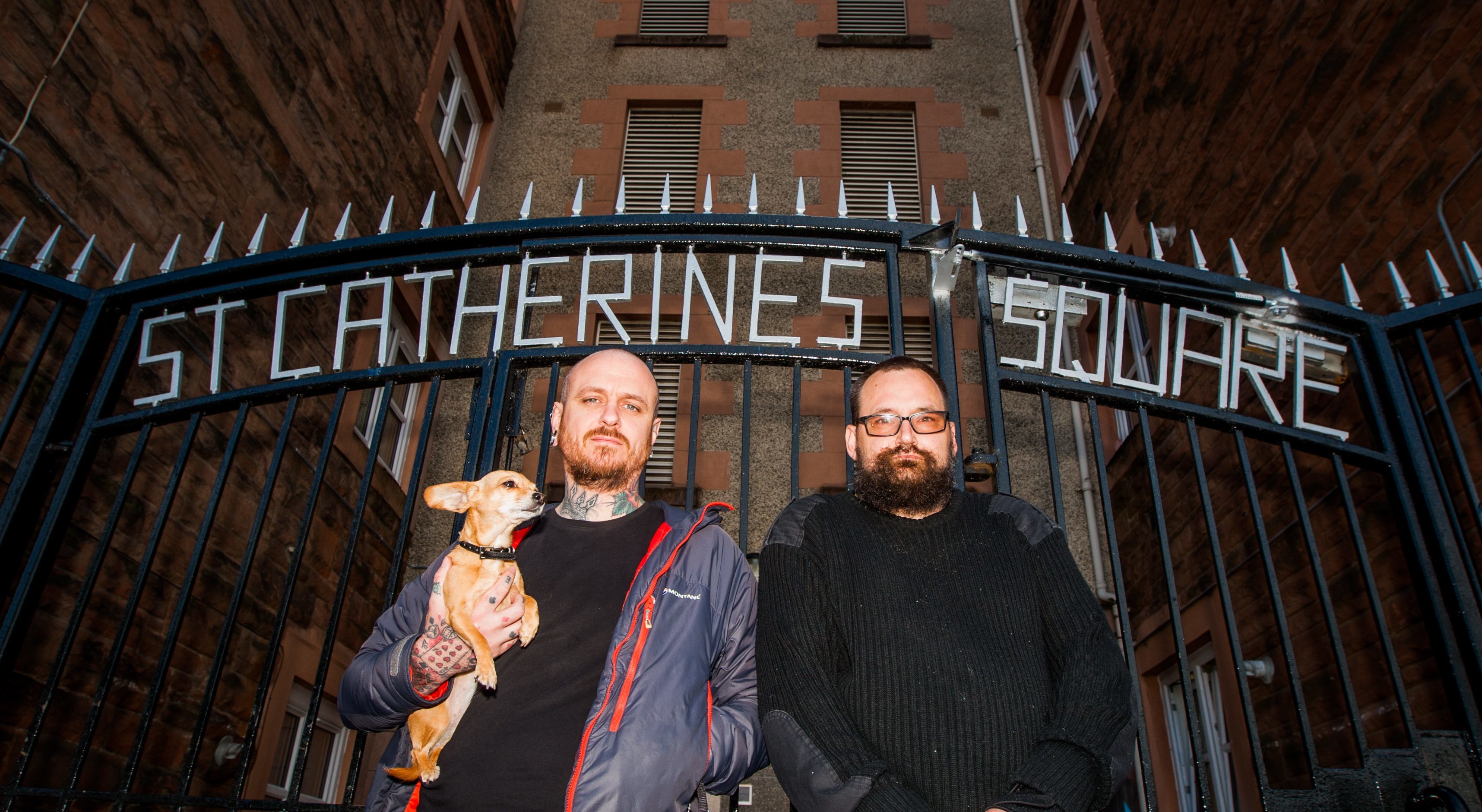 Postal staff are refusing to deliver mail to a block of flats in Perth due to safety concerns, The Courier can reveal.
The Royal Mail has confirmed they are no longer delivering mail to all the properties at St Catherine's Square, Old High Street, following security concerns raised by a female postie.
Instead, they are asking tenants to travel to the Edinburgh Road delivery office in Perth to collect their mail.
Tenants have slammed the move claiming they are missing important mail, including hospital appointments.
They claim the situation has been compounded by Perth and Kinross Council setting up alternative mail boxes in the square but then removing them after many became vandalised.
Matthew Martin, 38, who has lived in St Catherine's Square since March, claims only around five of the 52 properties receive mail and he fears many tenants are missing vital mail because of this.
"There are many people here who are unable to go and collect their mail from Edinburgh Road," he said.
"In addition, there are many vulnerable people living here, many with drink or drugs problems and people like me who have learning difficulties.
"There is a woman who has cancer and has lived here for around 30 years. She is waiting on mail about chemotherapy treatment.
"The postie refuses to deliver mail on the ground floor and I live on the first floor so don't get mine."
And Kevin McMillan, 36, who has lived in St Catherine's Square for five months, was also critical of the decision not to deliver mail to all tenants in the block.
"I'm waiting to have an ankle operation but the Royal Mail are asking me to travel up to Edinburgh Road to get my mail — it's nonsense," he said.
"It costs about £10 in a taxi to get there or a couple of pounds on the bus.
He continued: "We had mail boxes put on the ground floor by the council and the postie would put mail in them. However, on windy days you'd come in and all the mail would be blowing around in the square.
"We have support workers and a security person here but they state they can't accept the mail. So you're in a situation where most of the tenants don't get their mail."
A Royal Mail spokesperson commented: "Due to serious concerns raised by our postwoman delivering to St Catherine's Square, Perth, we are at the moment not delivering to all addresses. We are delivering where we can and where it is safe for our people to do so.
"We apologise for any inconvenience caused to residents, but the security of our people is paramount to Royal Mail. Customers can pick up mail at the delivery office in the meantime if they haven't had deliveries.
"We will be carrying out another health and safety review of the square in the very near future.
"Previously, we were delivering to a bank of post boxes but these are no longer in use because they have been vandalised. In the past we have also delivered to a secure central point."
Meanwhile, a council spokesperson said: "To support the delivery of mail, we installed individual mailboxes at the bottom of each stairwell. Following recent feedback from residents and tenants that these mailboxes were no longer being used, we took the decision to remove them so that the normal mail delivery service could resume."