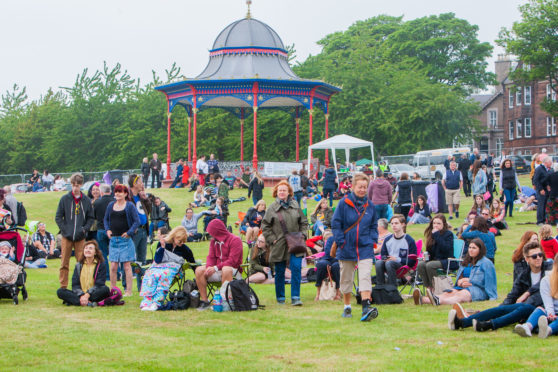 A lead organiser of one of the city's most popular annual events is handing over the reins.
Ged Gourlay, chairman of the WestFest committee, has announced his intention to step down from his role at the upcoming annual general meeting.
Mr Gourlay, who has chaired the group for three years, said the time was right for fresh talent to come forward and that he was incredibly proud of how successful the West End carnival had become.
The week-long community event brings together shops, artists, business owners and residents to celebrate the charms of the city ward.
It culminates in Big Sunday, which this year saw in excess of 10,000 people descend on Magdalen Green for a day of music, food, stalls and activities.
Mr Gourlay said: "I have been chairman of the Westfest for the last three years and in this time I have found some things challenging and other things enlightening, but most of the time it has been very enjoyable.
"Three years is long enough as chair and I believe this is an opportunity for someone fresh to come on at the helm and bring some new ideas forward.
"WestFest for me has always been to bring a free event to the Dundee community where people of all ages could come down to Magdalen Green and have a great day without spending any money."
He continued: "The future for WestFest is very bright. As always, there is a need to reassess things from the past event and look to make changes in a positive way so that we are accommodating for the people who attend.
"This is why we need fresh input on to the committee with new ideas and new ways of doing things."
New committee members are being sought and anyone with an interest in serving is invited to attend the AGM on Wednesday at Blackness library.
The meeting will start at 7pm.