A Dundee graffiti artist has created a huge mural depicting a local legend after vandals ruined one of his most popular creations.
Paco Graff's original work on the side of Abertay University's student accommodation building on Lyon Street, celebrating the city's journalistic heritage, had been in place for six years.
However when vandals ruined the mural, the French-born graffiti artist – whose real name is Ian Tayac – was tasked with coming up with a fresh creation which celebrates the City of Discovery.
The answer was a mural largely inspired by a local legend dating back to between the seventh and ninth centuries – the Nine Maidens and the Dragon.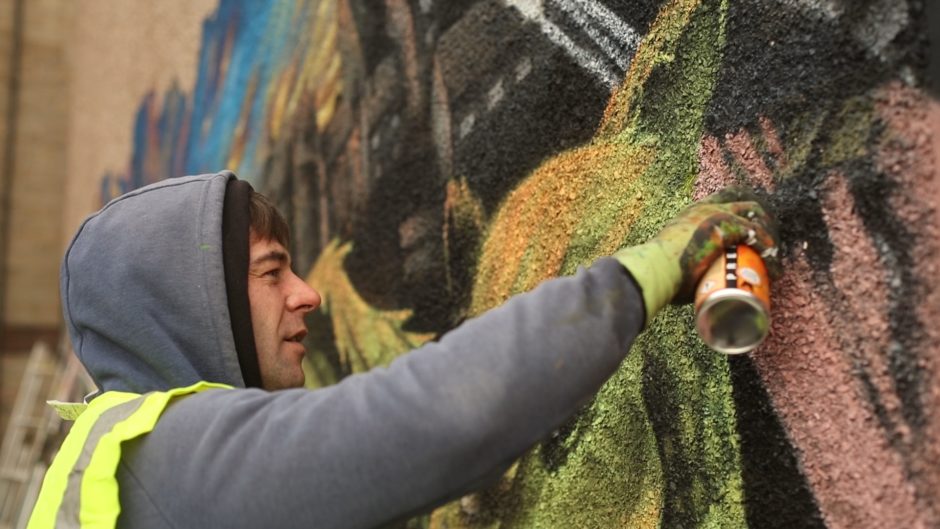 According to local legend a giant serpent was responsible for slaying the nine beautiful daughters of a Pitempton farmer, each of whom had visited a local well one-by-one to fetch water for their thirsty father.
Enraged locals rose up to slay the dragon, led by the brave Martin – the lover of one of the maidens.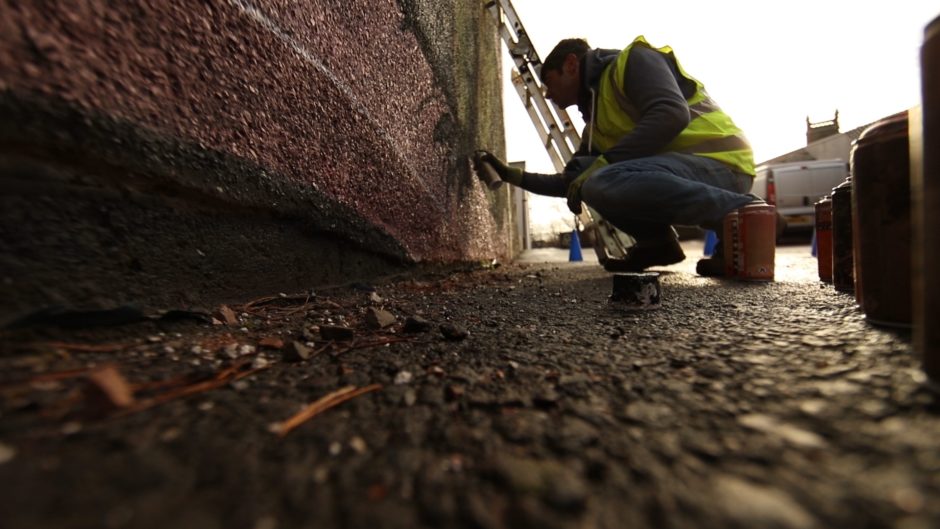 He is said to have killed the beast while locals chanted "Strike, Martin" – which many believe to the origins of the place name Strathmartine.
Mr Tayac's mural of the mythical creature was partly inspired by the eye-grabbing statue of the dragon in Dundee's High Street. His new work also depicts the V&A, the RRS Discovery and the Law.
He said: "I painted this wall about six years ago for Abertay University. I painted a printing press, it was a journalism-themed wall, but unfortunately it had been a bit worn off and vandalised so they asked me to come back and paint something fresh over the top of it.
"Still they wanted something Dundee-themed. I heard of a story of the 'Dundee Dragon and the Nine Maidens'. There is a statue of a dragon in town that I looked at and got a bit inspired to do this one.
"So I went down the theme of the Dundee Dragon, adding on bits and pieces on the wall of Dundee – McManus Galleries, V&A, Discovery, some houses, and bits and pieces."
Mr Tayac plied his trade on the streets of France before moving to Scotland. He has graffiti work across the whole of the UK.
He added: "I started in the mid-nineties in France before I moved to Scotland.
"It's nice to have something fresh and something new. I'm pretty chuffed with this one.
"It's always encouraging, always very rewarding as well, when people are walking past and commenting."
Abertay University's director of operations Ian Simpson said: "We were delighted to support the refreshment of this mural which speaks to Dundee's history, folklore and current regeneration.
"When Ian did his first mural in this location it generated lots of interest and positive comment in the local area and became something of a local landmark.
"I'm sure this fantastic piece will be equally well received."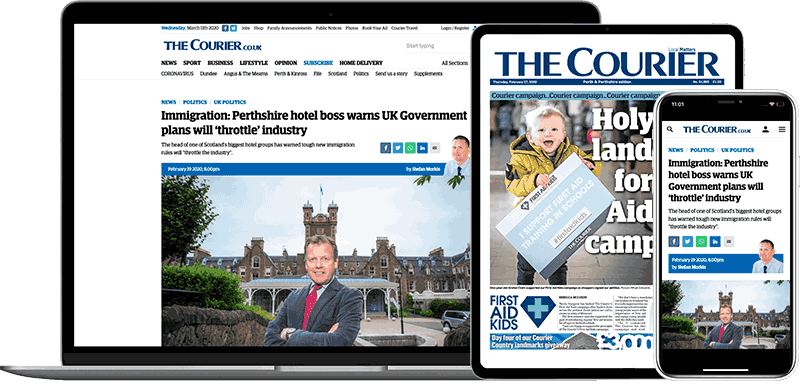 Help support quality local journalism … become a digital subscriber to The Courier
For as little as £5.99 a month you can access all of our content, including Premium articles.
Subscribe