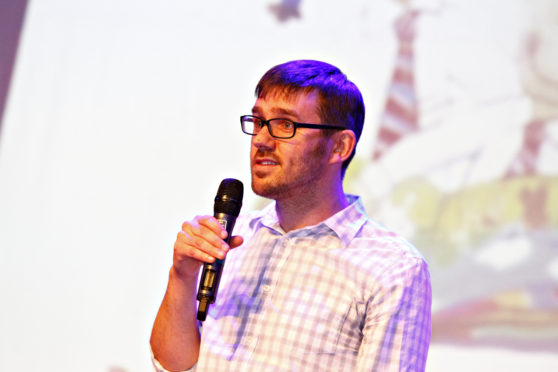 A debut author and a newspaper cartoonist have scooped the Dundee Picture Book Award 2019 in front of a packed audience of school pupils.
Jim Whalley and Guardian cartoonist and illustrator Stephen Collins took home the prize for their book Baby's First Bank Heist at Dundee's Whitehall Theatre.
The work, follows Baby Frank, the world's most unlikely criminal, as he masterminds his very own bank heist, came out on top after a pupils' vote on four shortlisted titles.
The award is the culmination of a project in schools across the city that ran from January to March this year and saw Primary 6 pupils read the four titles to Primary 1 classes at their schools.
Other books included on the shortlist were Dave the Lonely Monster by Anna Kemp and Sara Ogilvie, Dressing up Dad by Maudie Smith and Paul Howard, and Ruby's Worry by Tom Percival.
Winner Jim Whalley said: "I just had the most extraordinary morning at the Dundee Picture Book Awards. It was all presented by brilliant children and then… we won!
"Thanks so much to everyone involved. It's a knowledgeable and incredibly enthused audience. For this moment, I assume this is what celebrities feel like. It's been fantastic."
His collaborator Stephen Collins is an illustrator and cartoonist who has a weekly comic in the Guardian Weekend magazine and whose work has has appeared in many publications worldwide.
In 2013, his debut graphic novel The Gigantic Beard That Was Evil, was shortlisted for the Waterstones Book Of The Year and an Eisner Award.
The Dundee Picture Book Award has been running for 13 years and is delivered in partnership with Dundee City Council and Leisure and Culture Dundee.
Elaine Hallyburton, manager of the School Library Service, said: "Baby's First Bank Heist is a worthy winner. All four deserved to win but this book just had edge, and was incredibly popular with the children.
"There is a commitment from the authors and illustrators to come up to Dundee to be part of the award ceremony – this is what makes it so exciting.
"The buzz is through the roof once all the children are in the auditorium and when they actually see the authors and illustrators they get even more excited because they know the books inside out."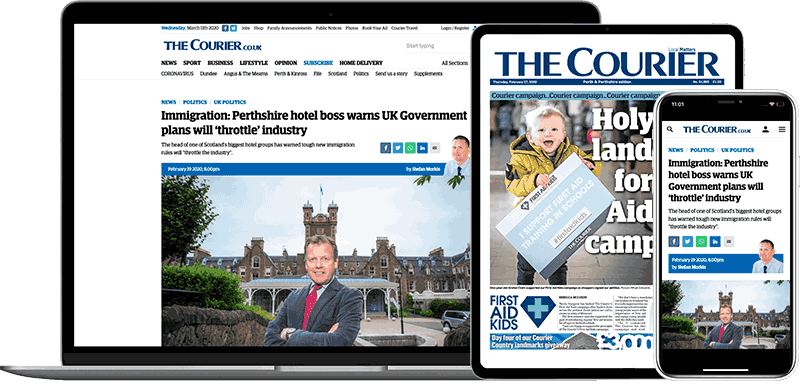 Help support quality local journalism … become a digital subscriber to The Courier
For as little as £5.99 a month you can access all of our content, including Premium articles.
Subscribe