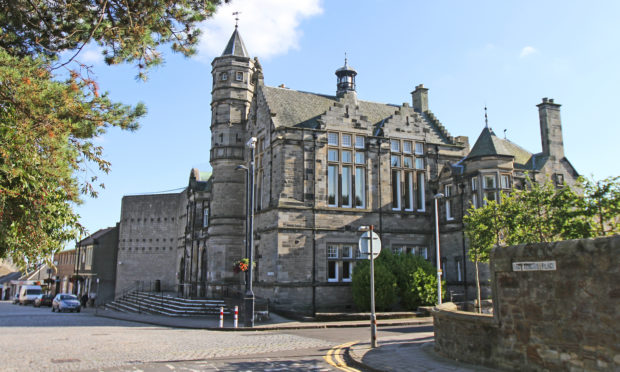 A tractor at the centre of a probe into the death of its driver in Fife has been left in a salvage yard for two years in an unknown condition.
An examination is to be conducted of the Case tractor which Malcolm White, 53, was driving when it careered off the road near Anstruther in June 2017.
However, ahead of a fatal accident inquiry next month Kirkcaldy Sheriff Court heard that the state of the vehicle and whether it had deteriorated or been altered was unclear.
The inquiry scheduled for January 16 and 17 aims to establish how and why the accident on the Ovenstone to Carnbee road which claimed the life of Mr White, of Pittenweem, happened.
The hearing is mandatory as Mr White, who was towing a trailer, died as result of an accident in the course of his employment.
At a preliminary hearing the court heard that the tractor had been taken into the ownership of the insurer and stored securely in a salvage yard in Kidderminster since September 2017.
An inspection of the vehicle was due to take place on Monday.
Issues to be examined during the inquiry will include whether a brake was faulty and whether an axle should have been replaced.
Police who inspected the tractor after the smash also questioned the sensitivity of the joystick.
Voicing concern about the length of time the vehicle had sat in the salvage yard and the reliability of any inspection conclusions, Sheriff James Williamson said: "I don't know and neither does anyone else the conditions it's been stored in."
He added: "You don't know what can happen to a vehicle stored for two years."
Members of Mr White's family attended the preliminary hearing, when a further date was set for January 10 to ensure solicitors would be prepared for the inquiry.
Sheriff Williamson urged solicitors to work as quickly as they could to avoid delaying the inquiry.