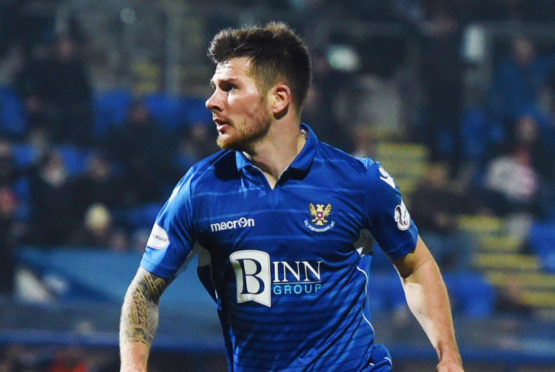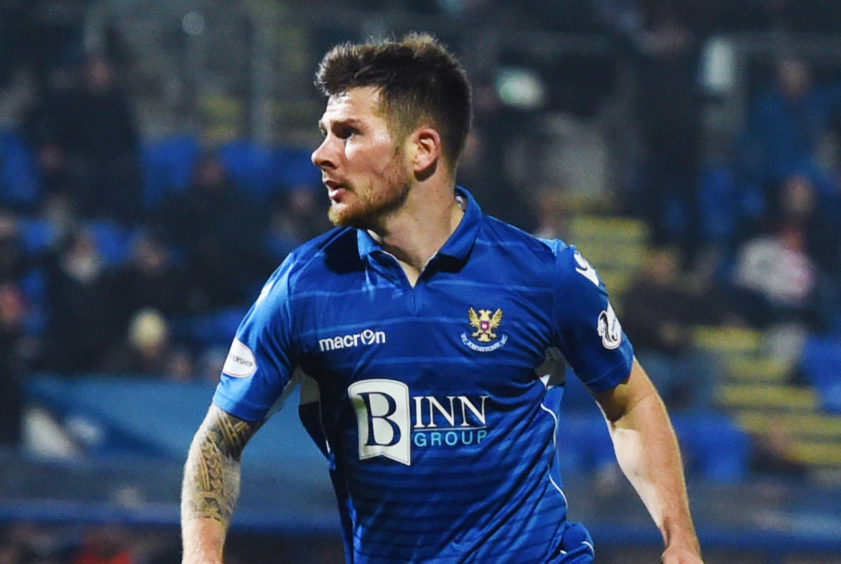 Matty Kennedy's desire to remain at St Johnstone is an encouraging starting point but manager Tommy Wright knows from recent experience that it is no guarantee his star forward will be a Saints player next season.
The former Kilmarnock winger, who last week spoke about his happiness at McDiarmid Park and desire to put down roots there, will be out of contract in the summer.
And realist Wright expects him to be a man in demand.
"It's always good when a player is keen to stay," said the Perth boss. "Matty has been good for us and he's a great lad.
"But we have been here before when players have said they want to stay.
"The most recent example is probably last season with Joe Shaughnessy.
"Matty is in the last six months of his contract, as one or two others are.
"So the vultures are probably hovering.
"It's no secret I want him to stay.
"I think he enjoys his football here, He has made it into the Northern Ireland squad and I want him to keep improving with us.
"Hopefully the club can put together an offer that is acceptable to Matty and the others I have wanted to get tied up for a while now.
"He wants to stay, I want him to stay and the club wants him to stay.
"But until a contract is put on the table and signed, sealed and delivered I don't get too excited about it."
Saturday's 0-0 draw with St Mirren wasn't a match Kennedy will look back on with any great fondness but Wright was keen to defend his player from accusations that he tried to con referee John Beaton into awarding him a first half penalty.
"Contrary to what some people suggested at the weekend, there was contact on his back when he went down and it could easily have been a penalty," he said.
"There was a coming together and his ankle was caught. Maybe it would have been soft but there was still a case for it.
"It certainly wasn't a dive.
"Matty gets kicked from pillar to post.
"Wingers tend to move at pace and the slightest touch can make them go to ground."
The wheeling and dealing in January will play a big part in which clubs end up in the bottom two places in the Premiership.
But Wright's record in the transfer market is cause for optimism for Saints fans.
"At times our recruitment gets some criticism and that can be easy when you are talking about a smaller club," he said.
"We don't have the infrastructure of the big clubs.
"It's pretty much left to me in terms of identifying and sourcing players.
"And that is part of the job.
"A lot of our signings are players out of contract that maybe need to come and find a home and enjoy their football.
"My time here has been littered with players like that.
"Look at Michael O'Halloran. We brought him in for peanuts and ended up selling him to Rangers.
"He has been a good signing and so have a number of others."
On what business he expects to do, Wright noted: "It's obvious people are going to have to go out before we can bring anyone in.
"But we have always freshened things up in the January window.
"It's probably the least favourite window for managers.
"But I have flagged-up a number of players I would like to bring in.
"I know the club is working away in the background to find out what levels of deals we are talking about."
Saints have two games to play before the window opens, with Wright hoping to open up a gap on the teams below them with victories against Hamilton and Ross County.
"We didn't get the win we wanted on Saturday," he said. "But if you don't win the game you make sure you don't lose it.
"Defensively we were sound again and we created the better chances.
"We were let down by some refereeing decisions. We had a couple of breakaways where players were hauled down and no action was taken."
On their Boxing Day clash with Hamilton, he said: "Hamilton have always dug out results like they did at the weekend.
"They seem to have that same spirit no matter who is in charge. It is a difficult place to go to.
"The artificial surface gives the home team an advantage. But it is better this year than it has been previously.
"We played well against them in Perth and it will take another good performance to pick up the three points."
Chris Kane should be back in the squad.