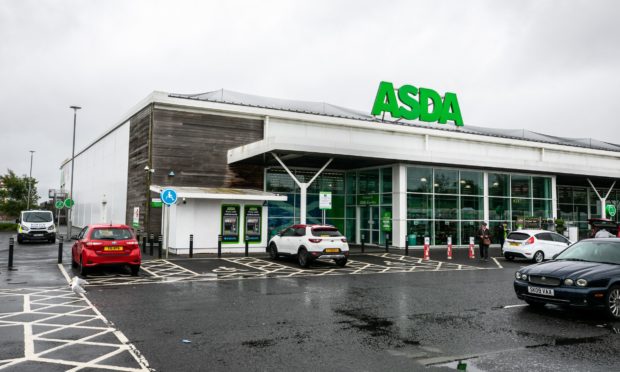 A man who went berserk with an axe at a Fife supermarket subsequently tried to mow down two police officers in the street, a court has heard.
Terrified staff at the Asda store in Glenrothes were forced to lock the doors on the morning of July 1 to prevent axe-wielding Richard Flynn from returning, just minutes after he had struck workers with a basket in a fit of rage.
Shortly after leaving the scene, Flynn deliberately reversed his car at two police officers, forcing them to dive into their vehicle to avoid being hit. He went on to ram his car into the police vehicle and cause significant damage.
The shocking events were outlined at Kirkcaldy Sheriff Court, where Flynn appeared from HMP Perth via video link.
The 40-year-old admitted throwing a basket of groceries, water bottles, sanitising spray and plants at staff at the Asda in Fullerton Road on July 1, throwing a trolley at scanning devices and brandishing an axe in the car park.
Flynn also admitted possessing an offensive weapon and deliberately reversing at speed towards PCs Craig McNicol and Mark Farrell in Alves Drive, Glenrothes, later that morning.
Fiscal Ronnie Hay revealed Flynn had previously been banned from the supermarket and was approached by staff at around 8am after he had entered the shop.
Mr Hay said Flynn had appeared calm at first but suddenly became argumentative, before making his way to the exit with a basket.
After being asked to bring the basket back, Flynn started swinging and hitting staff members with it, causing one to fall back into a display of car seats and knock it over.
He then threw packs of water bottles, sanitising spray and plants towards employees, although they did not hit anyone, and then picked up a shopping trolley which he lobbed at the Scan and Go machines near the front entrance.
Flynn retreated to his red Ford Focus parked in the car park and could be seen struggling to get something out of the vehicle.
Pulling out an axe and holding it in both hands, Flynn then approached the main door once again but staff had locked it.
The Courier previously told how staff ushered customers into a warehouse area to protect them.
Shoppers ushered to warehouse as police officers injured in Fife supermarket 'axe' chaos
The court heard Flynn drove off and was later tracked down by police to his home address in Alves Drive.
When the two officers got out of their marked car, Flynn reversed at speed towards them, forcing the pair to dive into their vehicle to avoid being hit.
Flynn then reversed again, into the police car, shunting it around 15 metres from where it was parked.
After more police units arrived, he was eventually handcuffed and placed under arrest.
Mr Hay said the two officers had suffered whiplash injuries and had been treated at Kirkcaldy's Victoria Hospital after the incident.
Sheriff James Williamson remanded Flynn in custody and deferred sentence on him for the preparation of background reports until October 16.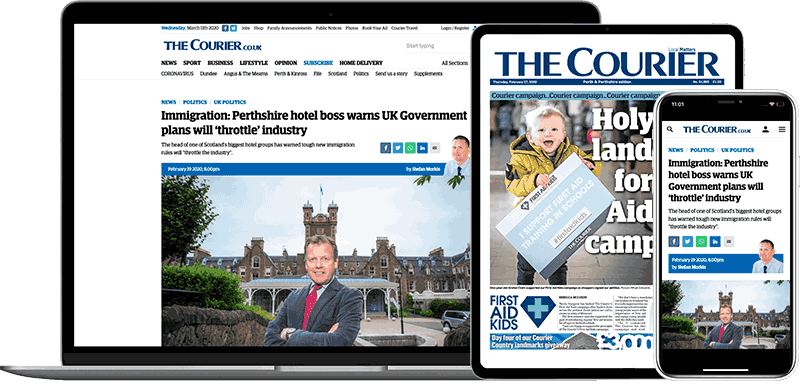 Help support quality local journalism … become a digital subscriber to The Courier
For as little as £5.99 a month you can access all of our content, including Premium articles.
Subscribe