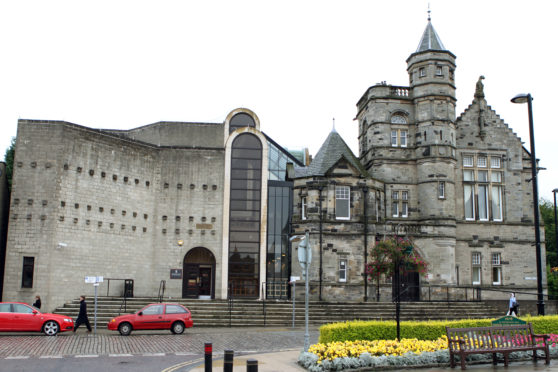 A Fife man who bragged about the size of his appendage during a police interview faces being placed on the sex offenders register.
George Keiron Smith found himself in custody after repeatedly spitting on his neighbour during an incident in Markinch on December 8 last year.
The 26-year-old became involved in an argument with a male neighbour on Croft Crescent whilst the man was working on his car.
After shouting and swearing, he then spat at the the neighbour at least three times before the man fell to the floor.
Whilst on the ground, Smith then attempted to rub his body against the prone neighbour.
He also labelled the man a "d***" and his wife a "s***" during the abusive tirade.
Smith, of Hill Terrace, then began to leave the area and while doing so, he dropped his trousers to his knees and grabbed hold of his genitals before "waving" them about.
Police officers were called to the scene and attempted to arrest Smith who challenged them to a fight and refused to be handcuffed.
He was eventually placed in the rear of a police van where he continued to spit before being taken to the police station.
During his police interview, he said: "I have a big gash on my lip, arm and shoulders.
"If you seen the size of my ****, you would be waving it about."
Smith denied having any recollection of the incident and was noted to be heavily under the influence of alcohol at the time.
Appearing at Kirkcaldy Sheriff Court yesterday, Smith admitted assaulting his neighbour by spitting on him.
He also admitted behaving in a disorderly manner by exposing himself in the street and pled guilty to resisting, obstructing or hindering arrest.
Sheriff Grant McCulloch deferred sentence for background reports and noted that Smith had a "significant record" but had so far managed to avoid a custodial sentence.
He will decide at the sentencing whether or not to place Smith on the sex offenders register.