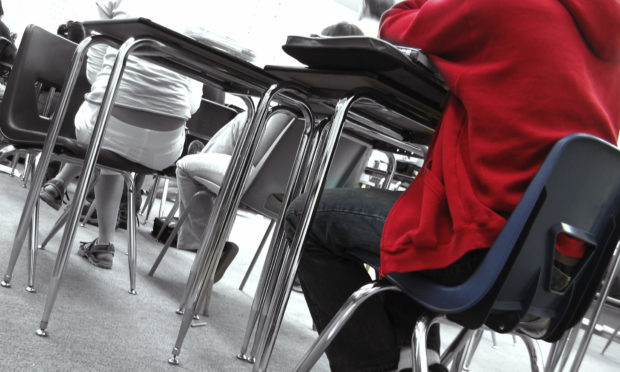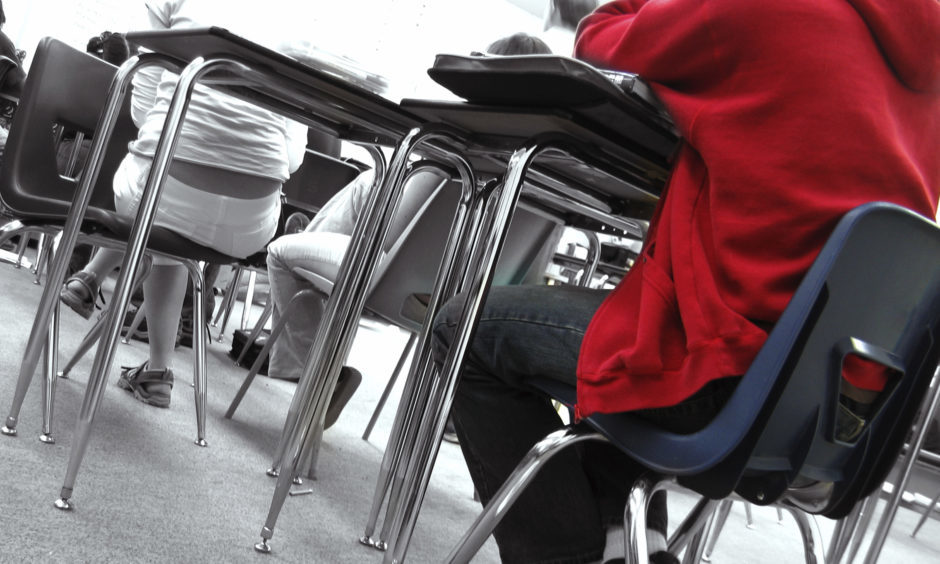 Schools across Perthshire are being encouraged to stop punishing unruly pupils as part of a radical new approach to dealing with bad behaviour.
Education chiefs want headteachers to adopt a "restorative" practice which will see a dramatic shift away from traditional disciplines like detention and writing-out lines.
It is hoped that the approach will help curb the number of pupils being excluded from schools.
Since 2010, nearly 1,300 pupils have been temporarily excluded from secondary schools in Perthshire after more than 2,110 incidents of misbehaviour. During the same five-and-a-half year period there were 367 pupils excluded from primaries and 614 incidents.
In a report to go before the local authority's lifelong learning committee, head of education Peter McAvoy said the strategy had worked in other parts of the country.
"Response to unacceptable behaviour sometimes involve the social exclusion of those who have misbehaved," he said. "A restorative perspective suggests that this approach rarely brings about effective long term change in behaviour, and is more likely to be counter productive."
Mr McAvoy said: "A fundamental principle centres on the benefits of offering genuine, sincere apologies for behaviour and where appropriate, undertaking some form of reparation. The belief that children and young people can change their behaviour is a cornerstone of the approach."
He added: "This approach involves finding a solution to the problem. Instead of asking 'Who's to blame and how are we going to punish them?', the focus is put on reasons, causes, responsibilities and feelings.
"Those involved are asked questions such as 'Who has been affected and how?' and 'How can we put it right and learn from this experience?'"
A training programme began in the Perth and Kinross in 2009, but was abandoned soon after it stated rolling out. It has been resurrected following a review and a new programme board has been established to oversee its implementation.
The move has been welcomed by the Association of Headteachers and Deputes in Scotland. General secretary Greg Dempster said the move was proven to produce positive results.  "It is good to hear that Perth and Kinross is picking this up again," he said. "As the paper sets out, restorative practices are about much more than reducing the number of exclusions – that is part of the result.
"It is more about helping those who would have been excluded or who are at risk of being excluded understand the impact of their actions and to avoid repeating similar behaviours in the future."
However, the restorative approach has been criticised by the Campaign for Real Education, a group set up to press for higher standards and more parental control in state education.
Describing how the system worked at a school in England, a spokesman described the approach as "experimental". He said: "It is based on a 'no blame' culture devoid, it appears, of any meaningful boundaries.
"Rather than equipping them for the real world they have been feeding them an educational junk diet that might fit well with some adult hippie fantasies, but ill serves the children."
Councillors will debate the plan on Wednesday.