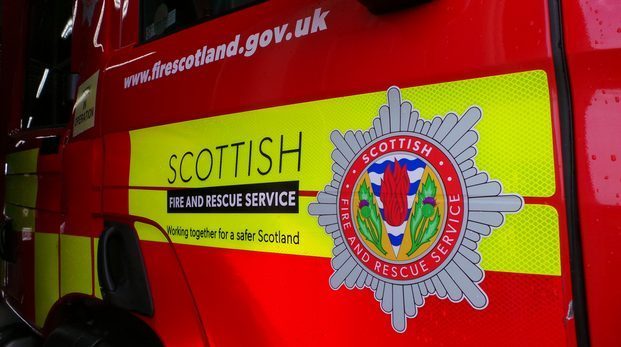 One of Scotland's top fire chiefs has condemned the actions of a former firefighter.
Disgraced Alisdair Foggo was convicted of carrying out a 13-year campaign of abuse against a boy and two women at addresses in East Lothian and Perthshire.
At the time the abuse was first alleged he was working as a retained firefighter in Perth, and was repeatedly referred to as such during his trial.
However, the Scottish Fire and Rescue Service (SFRS) said they had sacked Foggo back in February.
Following Foggo's conviction on Thursday, Deputy Chief Officer Alex Clark, the second most senior officer in the SFRS, said domestic abuse would not be tolerated amongst the service's ranks.
He said they had acted "swiftly and decisively" in investigating, and ultimately dismissing, Foggo.
"Alisdair Foggo was a firefighter based at Perth when the Scottish Fire and Rescue Service was first alerted to the allegations of domestic abuse made against him," Mr Clark said.
"He was immediately suspended pending further investigation and ultimately dismissed following a disciplinary hearing in February 2016.
"It concluded that he had breached our code of conduct. We acted swiftly and decisively in this case.
"The Scottish Fire and Rescue Service demands the very highest standards of all its people and Alisdair Foggo's conduct clearly fell way below that standard.
"The Scottish Fire and Rescue Service absolutely condemns domestic abuse in all its complex forms, including physical, emotional and psychological abuse.
"We stand united with our Police Scotland partners in encouraging everyone to report domestic abuse."
During Foggo's trial at Perth Sheriff Court, the jury heard from a teenage boy who said the 46-year-old had burned him with a hot tea spoon.
The boy, who was between the ages of seven and nine when he was burned, said the incident had left him with a patch of discoloured skin above his left wrist.
Foggo, of Mill Street, Stanley,  was convicted of abuse dating between 1997 and 2010, with the assaults on the boy taking place between 2002 and 2010.
He will be sentenced in August.