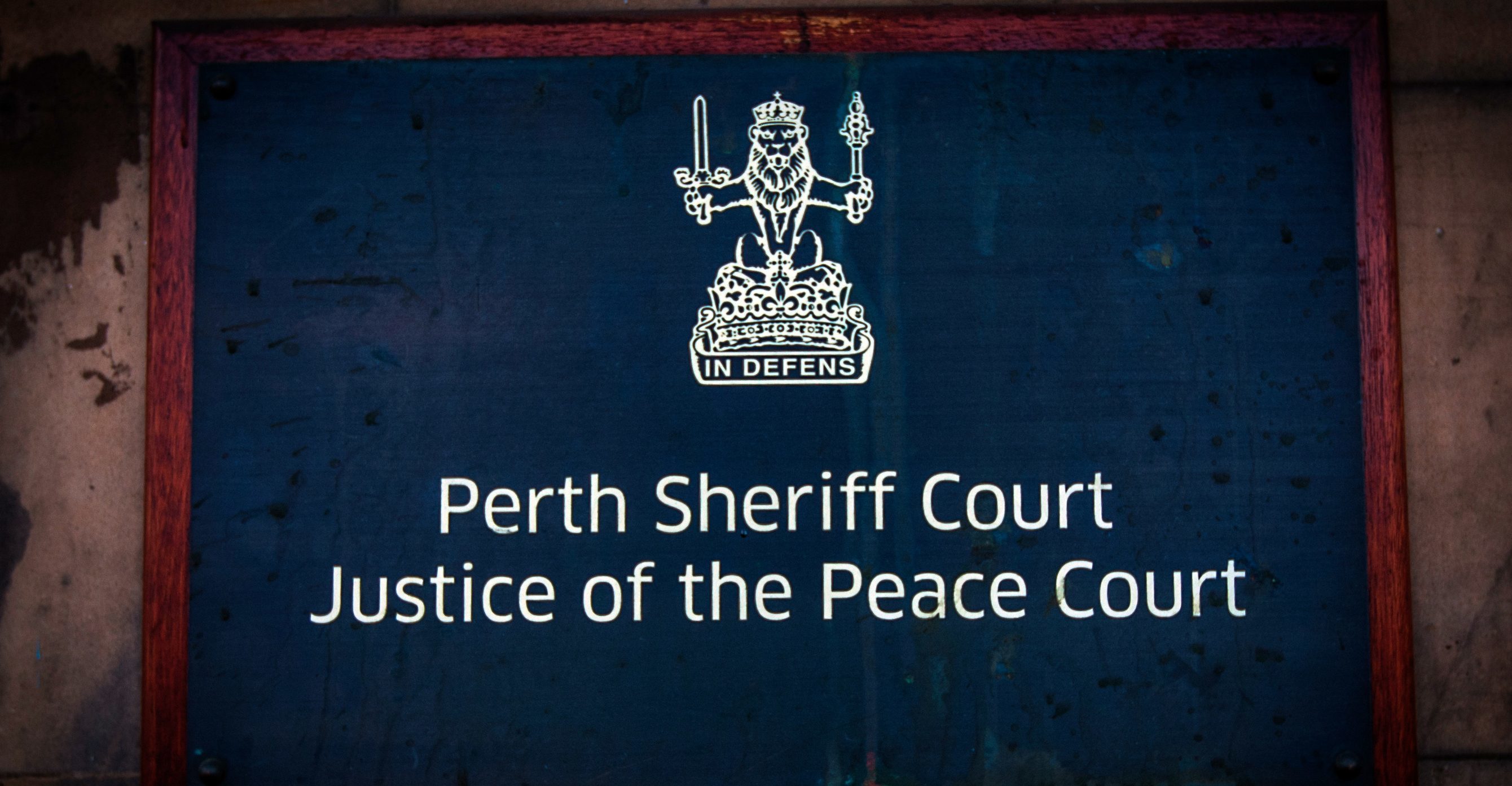 A woman endangered the lives of motorists as she made a potentially catastrophic 3am wrong-way dash along the A90.
Karen Hutchins hit of speeds of 70mph as she drove for miles between Perth and Dundee in the face of oncoming traffic.
Though the early hour meant traffic was light, numerous drivers were nonetheless on the road and made panicked efforts to make her stop.
Perth Sheriff Court heard she failed to react to any of the lights being flashed at her – nor to passing cars on the westbound carriageway.
Police Scotland received a flurry of calls from motorists concerned she would be the cause of a serious accident.
The first reports came as she passed Inchmichael in her Volkswagen Passat and then the Horn Restaurant, but she was not brought to a halt until she approached Longforgan – a distance of around six miles.
She had ignored numerous opportunities to pull over or leave the carriageway and so far has offered no explanation for her actions.
Hutchins, of Sutton Coldfield in the West Midlands, was to have appeared at the court to be sentenced but failed to turn up.
Sheriff James McDonald eventually decided not to call for a warrant for her arrest but warned that she would end up in custody if she ignored the court a second time.
Depute Fiscal Carol Whyte told the court: "At around 3am a witness was travelling from Dundee towards Perth when he saw the accused's vehicle travelling towards him, in what would have been his overtaking lane, on the wrong side of the carriageway.
"There were a number of other road users flashing their lights in an attempt to warn motorists.
"Despite this, Ms Hutchins continued to drive on the wrong side of the carriageway. She is estimated to have been driving at between 60 and 70mph.
"Police Scotland received numerous calls from road users and they were able to intercept and stop the accused who was still driving on the wrong side of the road."
Hutchins was breath tested at the roadside. It proved negative.
She was cautioned and charged by officers who were told: "Guilty as charged. I've done it."
Hutchins, 66, pled guilty by letter to driving dangerously and on the wrong side of the A90 dual carriageway, between Inchmichael and Longforgan, on November 16 last year.
Sheriff McDonald said: "I am not at all clear how this lady, who does not live anywhere near this locality, came to be driving there and in this manner."
He said the offence was serious enough that Hutchins would be well advised to see legal counsel before appearing in the dock for sentencing on October 11.