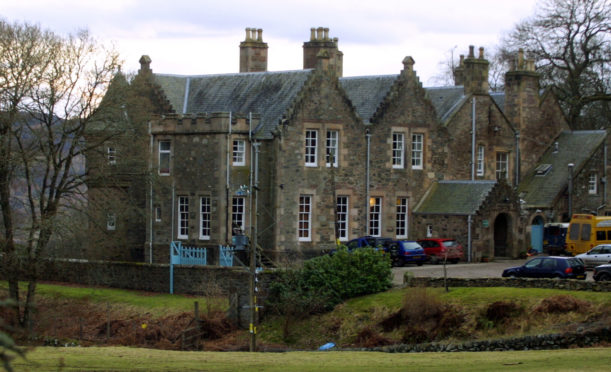 Staff at the troubled New School at Butterstone are calling for a public inquiry into a series of controversial decisions that led to its sudden closure.
A principal teacher at the specialist Perthshire establishment has told how many children didn't even get to say goodbye to friends before the school shut on Friday, after less than a week's warning.
More than 7,500 people have signed a petition calling for the New School to be re-opened. It will be presented to education secretary John Swinney by parents on Friday.
The Care Inspectorate and Education Scotland have come under fire from families for their handling of the closure.
In a hard-hitting statement to The Courier, teacher Allistair Mathieson said authorities took control of the school in its final days.
"The circumstances of the closure of The New School, Butterstone, will be better understood in time. That is assured," he said.
"The many assaults the school has endured from 'heid yins' within the Scottish educational establishment — assaults on good sense, good education, good care and 'getting it right for every child' — are too numerous to slip by without proper public scrutiny."
He added: "Staff at the New School are united in asking for a public inquiry. The carelessness and arrogance of the regulatory bodies was illustrated in the last four days of the school's existence when a large group of regulators took over a classroom and proceeded to countermand and undermine all of the careful staff planning arranged for the students' last days.
"They took over the school."
Mr Mathieson claimed the team did not speak to staff, adding: "A sign on the classroom door said simply 'out of bounds'.
---
>> Keep up to date with the latest news with The Courier newsletter
---
"Contrary to all good practice and a long New School tradition of celebration, many of our children went home for the last time without even having a chance to say goodbye to their friends," he said.
"We were all heartbroken."
Mr Mathieson added: "The judgements that were made looked both spiteful and incompetent to us, but what do we know, with only 26 years of slow, patient learning behind us?
"What hurts worse is knowing that the people in that room are the people who run Scottish education."
Head teacher Bill Colley was re-instated this week after he was suspended following an investigation into a complaint alleging "significant concerns" about children.
Suspended headteacher at crisis-hit New School at Butterstone returns to work
A Care Inspectorate spokesman said the "first priority is always the health, safety and well-being of young people who experience care".
He added: "Where concerns are raised about a care service we have a duty to investigate them fully and in this case we issued an improvement notice in relation to the New School Butterstone.
"We took this action because we were concerned about elements of the care experienced by children and young people. The improvement notice clearly sets out what needed to improve in order to protect children.
"We remained fully committed to support improvement at the school, but the school took the decision to close.
New School at Butterstone: Parents demand investigation into closure
"Our inspectors visited the school as we would expect to in these circumstances, to carry out our scrutiny role.
"All interaction with pupils, and managing the arrangements for pupils, remained the responsibility of the school management until the school closed."
A spokesman for Perth and Kinross Council added: "Timescales to prepare for the closure of The New School Butterstone were not ideal, as we were only informed by the Board of Governors on November 19 that the closure would take place on November 23.
"This left Perth and Kinross Council, along with other affected local authorities, only a few days to make arrangements for pupils before the school closed. We undertook preparations and support for this transition in an orderly manner taking into consideration the time available and the individual needs and circumstances of the young people, their parents and carers."
An Education Scotland spokeswoman said: "Education Scotland has no further comment to make at this time."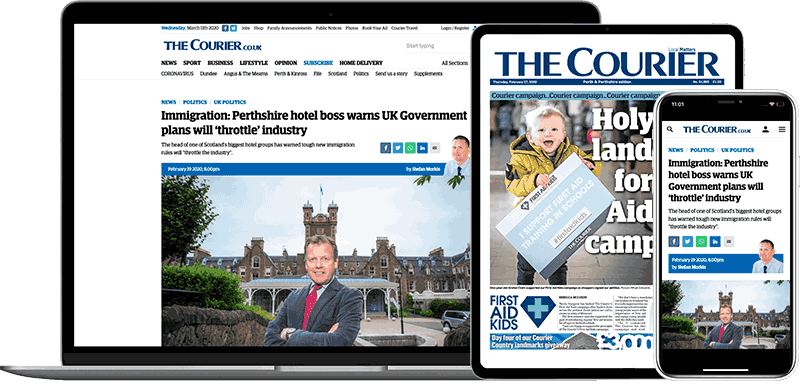 Help support quality local journalism … become a digital subscriber to The Courier
For as little as £5.99 a month you can access all of our content, including Premium articles.
Subscribe