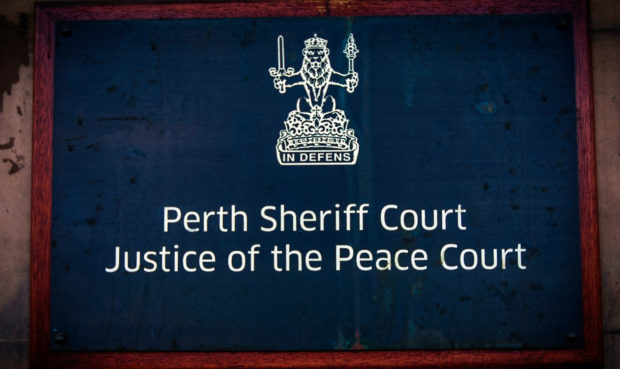 The manager of a milkshake bar faces a driving ban after he was caught breaking the law to make an emergency ice cream delivery.
Israr Ulhaq, 28, from Monifieth faced a staff crisis after a delivery driver's vehicle broke down so he decided to step in to make sure the desserts reached their destination before they melted.
But when he put his foot down he was spotted by police who checked and discovered that he was not insured to carry out deliveries for Perth cafe, Holy Shake.
Depute fiscal Bill Kermode told Perth's Justice of the Peace Court: "He is the manager of Holy Shake and they provide a home delivery service.
"Police officers saw him driving at speed. In the passenger seat were a large number of ice cream products and there were receipts in the central console.
"He was asked what he was doing and he said he was delivering because the delivery driver's vehicle had broken down.
"A check was carried out and the vehicle was insured for social and domestic purposes only. He was unhappy and became angry.
"He then said: 'I wasn't doing any deliveries, so there's no need doing me for it.'
"He said a relative worked for the insurance company and he would get off with it."
Ulhaq, representing himself, said: "I have two delivery drivers and one hit the arch on his car and that resulted in me only having one driver.
"It was just two deliveries that needed to be done.
"I tried to phone a friend who does deliveries as well but he wasn't answering, so I had to take the deliveries. It was late in the evening."
Justice of the Peace Christine Grant said: "You risked doing it, knowing you were only covered for domestic and social purposes.
"I have to impose six points and you have already got nine live points at the moment. You will be disqualified under totting up."
She noted from Ulhaq's driving record that he had been disqualified from driving under totting up on a previous occasion and warned him that he would be banned for a year this time around.
Ulhaq asked for the case to be deferred so he could consult a solicitor and an exceptional hardship hearing has now been fixed for next month.
Ulhaq, of Colin Gibson Drive, Monifieth, admitted driving without insurance in Perth on May 19 this year.