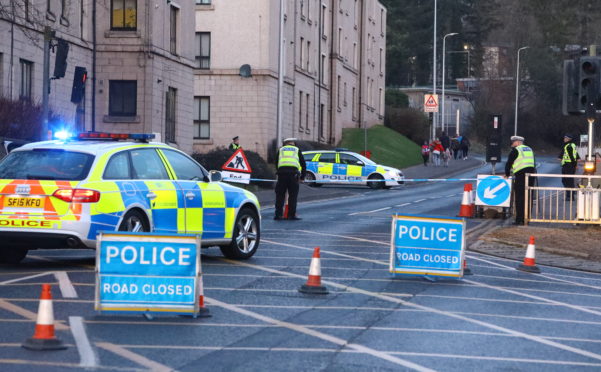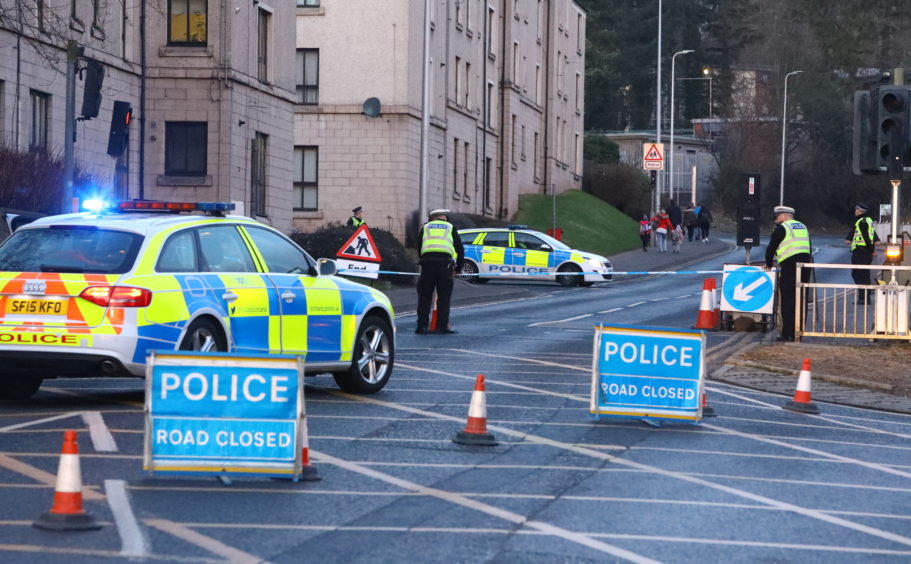 Two men have appeared in court after a dramatic police operation in Perth.
Martin Reilly and Kristopher Zdrzalek are accused of stabbing another man at a flat in the city's Grampian Court.
Streets around the property were closed off for several hours on Wednesday morning.
It is alleged that Reilly, 38, and Zdrzalek, 28, assaulted David Goldie by repeatedly striking him with a blade or sharply pointed instrument to his severe injury, permanent disfigurement and to the danger of his life.
The attack is alleged to have happened at Reilly's home, on the top floor of a block of flats in Grampian Court, off Crieff Road.
Reilly is further accused of attacking three police officers at the property. He faces accusations that, while in the process of being arrested, he threw a metal bar or metal spanner at the officers and struck a police shield.
It is also alleged that, over the course of several hours, both men refused to allow police into the property and thereafter barricaded the entry door.
The pair, who are both from Perth, made no plea during the brief, private hearing before Sheriff William Wood. They were remanded in custody and are expected to make a second appearance in the dock next week.