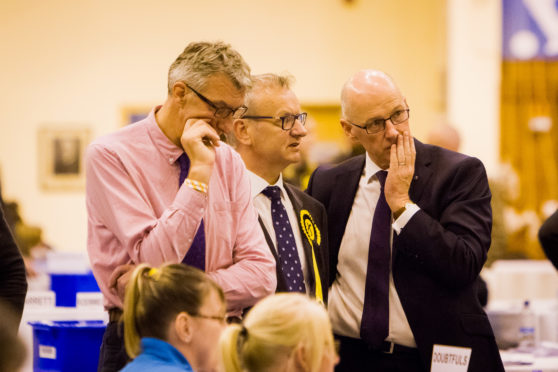 Voters go to the polls on December 12 to elect a new UK Government. The Courier profiles the local election battles.
Perth and North Perthshire
Perth and North Perthshire is the second of two Courier Country constituencies to feature the UK's closest marginal, after SNP candidate Pete Wishart won narrowly against the Conservatives in 2017 by only 21 votes.
Despite the race being so close, the former Runrig star received the most votes cast for any SNP politician during that election.
The constituency was formed in 2005 and has only ever had one MP, Mr Wishart. Before that he sat in the North Tayside seat, winning it in 2001 after deputy first minister John Swinney stood down from Westminster.
Since its creation in 2005, only the Conservatives and the SNP have polled more than 10,000 votes each. Labour's best result in the seat came in 2005.
Lib Dem councillor Peter Barrett will contest the seat once more, having run in 2017, 2015 and 2010 – where he recorded his best result.
The Conservatives, too, are running with a familiar face, Councillor Angus Forbes, who is part of the ruling Tory administration.
The constituency covers vast swathes of Perth and Kinross and indeed Scotland, sharing borders with Dundee West, Angus, West Aberdeenshire and Kincardine, Ochil and South Perthshire, Inverness, Nairn, Badenoch and Strathspey, Argyll and Bute, Stirling and Ross Skye and Lochaber.
A predominant part of Scotland's soft-fruit industry is located in the constituency, with candidates being asked what they would do to protect it. They were also asked how they would represent constituents that might not share their political outlook.

Candidates
Peter Barrett (Lib Dem)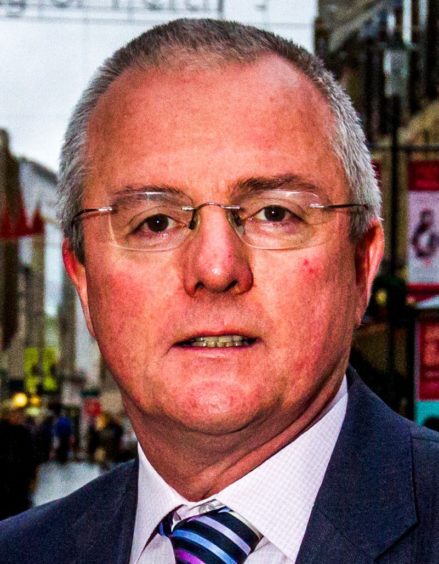 Perthshire soft-fruit growers need foreign workers. Brexit and the end of free movement of labour will cause severe damage to Perthshire's very successful farming sector, which is now struggling to recruit the fruit pickers it needs. The Conservatives' seasonal agricultural workers' scheme has been a shambolic failure causing delays in visa processing and shortages of labour. The Liberal Democrats want to stop Brexit which will guarantee that Perthshire farmers can recruit effectively and secure the workforce they need. We want to protect farmers so they can commit to fulfilling orders without fear of penalties or fruit rotting in fields.
Angela Bretherton (Labour)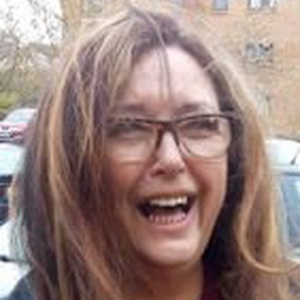 The Labour manifesto promises to allow EU workers employed across soft fruit farming to remain in the UK and reinstate the Seasonal Agricultural Workers Scheme. Underpinning that will be a new agricultural sectoral council to underpin employment standards and wages. We would agree with the NFU that any policy on agriculture must protect standards I am a full-time trade union organiser and central to these roles is the ability to represent members views above my personal views as we are lay member led. This makes a great grounding for becoming an MP. MPs are public servants – we are there to speak for constituents, not ourselves.
Angus Forbes (Conservative)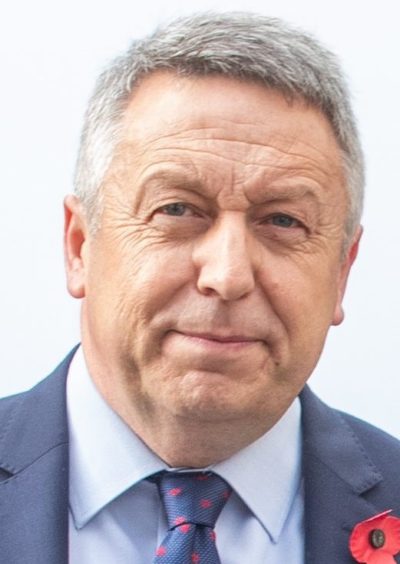 The soft fruit industry is a vital employer which needs government backing, and I welcome the commitment in the Conservative manifesto to guarantee farming support for at least five years to replace the CAP payment, until a Scottish system can be developed. Farmers need access to seasonal labour, and I was delighted at the promise to quadruple the numbers in the Seasonal Agricultural Workers' scheme, taking the total to 10,000. A new Australian-style pointsbased immigration scheme will allow access to the workers needed. As a local MP, I will always put the interests of my constituents first, even where they may conflict with my party's position.
Stuart Powell (Brexit)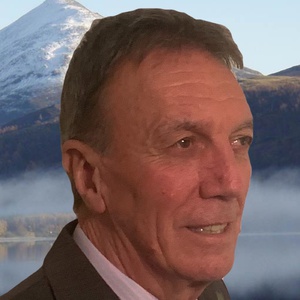 The fruit industry has a need for large numbers of seasonal workers. The current reduced flow from the EU and the government initiative Seasonal Agricultural Workers Scheme which allows 2,500 visas for non-EU workers is already inadequate. I would support a policy that allows Scotland a say in the number of seasonal workers required to ensure the agricultural economy can thrive. It is also important that seasonal workers' visas can be renewed to allow for year-on-year retention so that there is no loss of skills. The suggestion that all permanent visas should have a financial earnings threshold is reasonable so long as the threshold is sector appropriate.
Pete Wishart (SNP)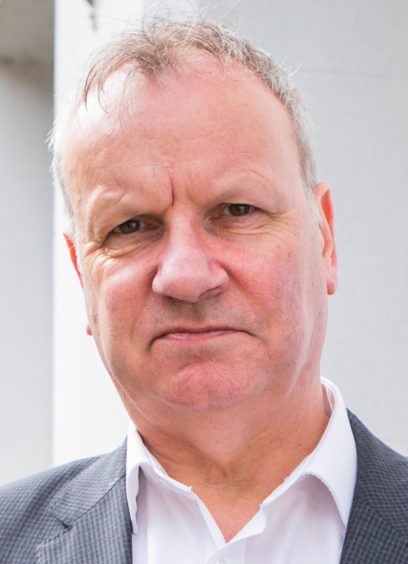 I was first alerted to the crisis in the agricultural workforce two years ago and have worked flat out to have it addressed. Through my work as chairman of the Scottish Affairs Committee I have ensured seasonal workers have become the priority in the rural economy. As a result, we have had the seasonal workers pilot quadrupled. The only way to have this resolved is to end the Tories' hostile policy and take responsibility over immigration ourselves. This is the Brexit election and I am proud that I take instruction on this issue from the people of Perthshire. They voted to remain in the EU and that is what informs my votes in Parliament.