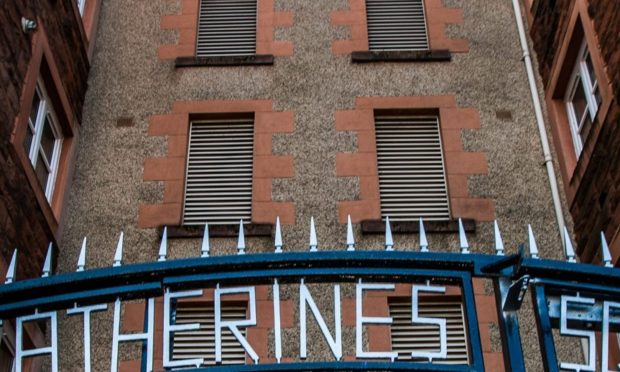 Gentrification. It's one of those buzz words capable of triggering extreme responses from certain quarters.
It can conjure images of age-old tenement blocks modernized into hipster cafes, serving up Coco Pops and lemonade at £19 a bowl.
On one hand it's a necessary part of urban planning, regenerating rundown areas that are bursting with potential and increasing the neighbourhood's economic value.
On the other hand, its the cruel displacement of low-income families, pricing them out of their own homes by modernising their streets to meet middle-class standards.
Now Perth is getting ready to try its hand at a classic bit of gentrification.
As part of the council's nationally recognised 'Home First' programme, St Catherine's Square will transform from a block of mostly emergency bedsits into a series of modern, attractive flats or maisonettes for the mainstream market.
Home First – the authority's rapid rehousing transition plan – moves away from using temporary accommodation, and instead assists individuals and families directly into more permanent places.
And it's working too, with new stats revealing the number of residents living in temporary homes had fallen by 24 per cent locally – the biggest drop of its kind in Scotland.
It's unlikely the St Catherine's Square redevelopment will be as controversial as similar projects in other parts of the country. There's not much love for the housing block, which has become synonymous with antisocial behaviour, drugs and crime.
But it will cause – at the very least – some upheaval for a number of residents and their families.
The work is timely too, with a planned £30 million shopping complex earmarked for the car park site just across the street.
It will make the area more attractive to potential big-name tenants who, I'd imagine, wouldn't be too keen to open their new shiny stores next door to the city's most notorious housing scheme.
Gentrification is rarely straight forward, and we have to trust that it will be carried out sensitively with the interests of those affected made paramount.