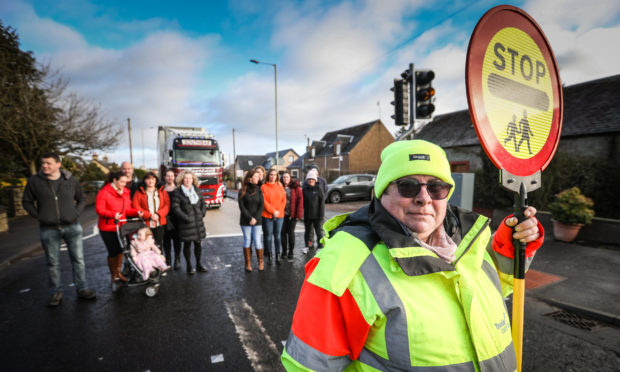 Anxious parents in Balbeggie have launched a last ditch attempt to save their school crossing guard from being removed next term.
Perth and Kinross councillors voted to cut a handful of crossing patrollers as part of a cost cutting exercise last year, including Yvonne Nicol who works in Balbeggie.
Yvonne, whose children went to Balbeggie Primary, is among those pleading for the cuts to be reversed before her contract comes to an end on April 3.
The busy A94 dissects the village and is used as a rat-run for freight vehicles heading south towards Perth.
A puffin crossing has been installed in the middle of the village and there are vehicle activated signs at each end, but parents of pupils at the school believe it is not enough to keep their youngsters safe.
Fewer than 60 pupils attend the school, which sits just a few metres from the main road, on which lorries are often still slowing down from the 60mph speed limits at either end of the village.
Campaigners say Perth and Kinross Council's decision to install the signs which tell motorists how fast they are entering Balbeggie is acknowledgement oad safety is an issue.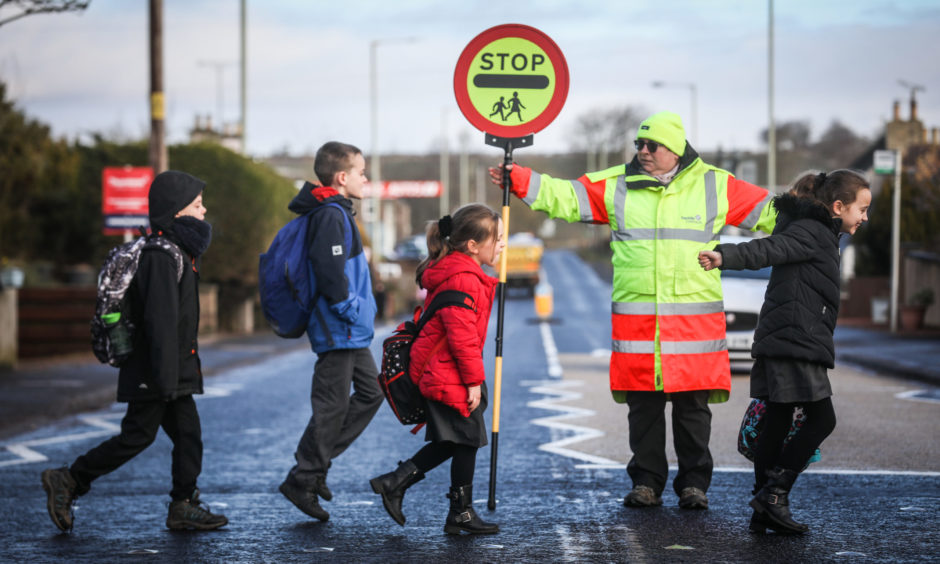 Almost 200 villagers have signed a petition calling for the local authority to reverse its decision.
Parent Megan Kerfoot said: "It's just such a dangerous road. Yvonne keeps all the children safe and they listen to her."
"Both sides of the village are 60mph roads. Is it going to take a child being killed to save our lollipop person?" added Orla Coyle.
The petition was created by mum Jillian Martin. She said: "All the villagers are concerned. The signs that show what speed vehicles enter the village regularly show over 40mph.
"It's worst at pick up time, and with this new Cross Tay Link Road coming, the amount of traffic is only going to increase.
"A girl was killed here years ago and we don't want to see that happen again."
A Perth and Kinross Council spokesperson said: "Following approval at the lifelong learning committee on January 30, 2019, of changes to School Crossing Patroller (SCP) arrangements, it was agreed that SCPs operating at light-controlled pedestrian crossings were a duplication of resources, as well as potentially confusing for motorists.
"Parents with children at Balbeggie Primary School have been kept informed of the intended withdrawal of the SCP on this basis.
"Additionally, there is a part-time 20mph speed limit operating in the vicinity of the school on school days."