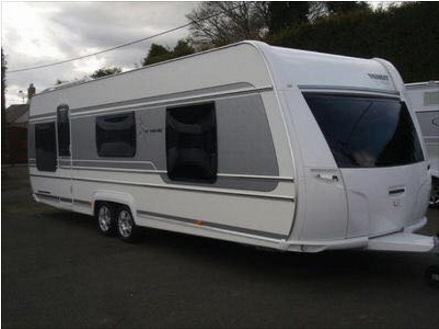 A property developer is offering a £5,000 reward for information leading to the recovery of a stolen top-of-the-range caravan.
Charlie Whyte, 21, was so incensed by the theft from Glebeland Place, Kellas, by Dundee, that he decided to offer the financial incentive for the conviction of the culprits.
"I really want them caught, there were personal items in the caravan," said Mr Whyte, who is originally from Perth but now lives in the Dundee area.
He is developing four houses at Kellas and had been staying in the caravan for security reasons, but unfortunately wasn't there when the 2015 £20,000 Fendt Le Vogue 700 was stolen.
Although there are properties in the vicinity of the building site, no one saw the caravan being stolen.
Mr Whyte says that it was likely that more than one person was involved in the theft as a vehicle blocking the caravan in had its window smashed and was rolled out of the way.
"There must have been a few of them," speculated Mr Whyte who said obviously a vehicle was then needed to tow the caravan away.
Although he is desperate to be reunited with the caravan and has appealed for the help of the public, he realises that it might have gone for ever.
"They might have had a buyer, it could have been taken to order," he said.
Police attended at the site looking for anything that might help them in their hunt for those responsible.
"Police Scotland can confirm that officers are investigating the theft of a Fendt Le Vogue caravan from an address in Glebeland Place, Kellas that happened sometime between 8pm on Sunday and 7.30am on Monday," said a police spokesperson.
"Anyone who saw or heard suspicious activity in the area is asked to contact Police Scotland on 101."
In the wake of the theft Mr Whyte said he will be increasing security particularly as valuable building materials will be on site.
A camera system is among the measures he is going to take.