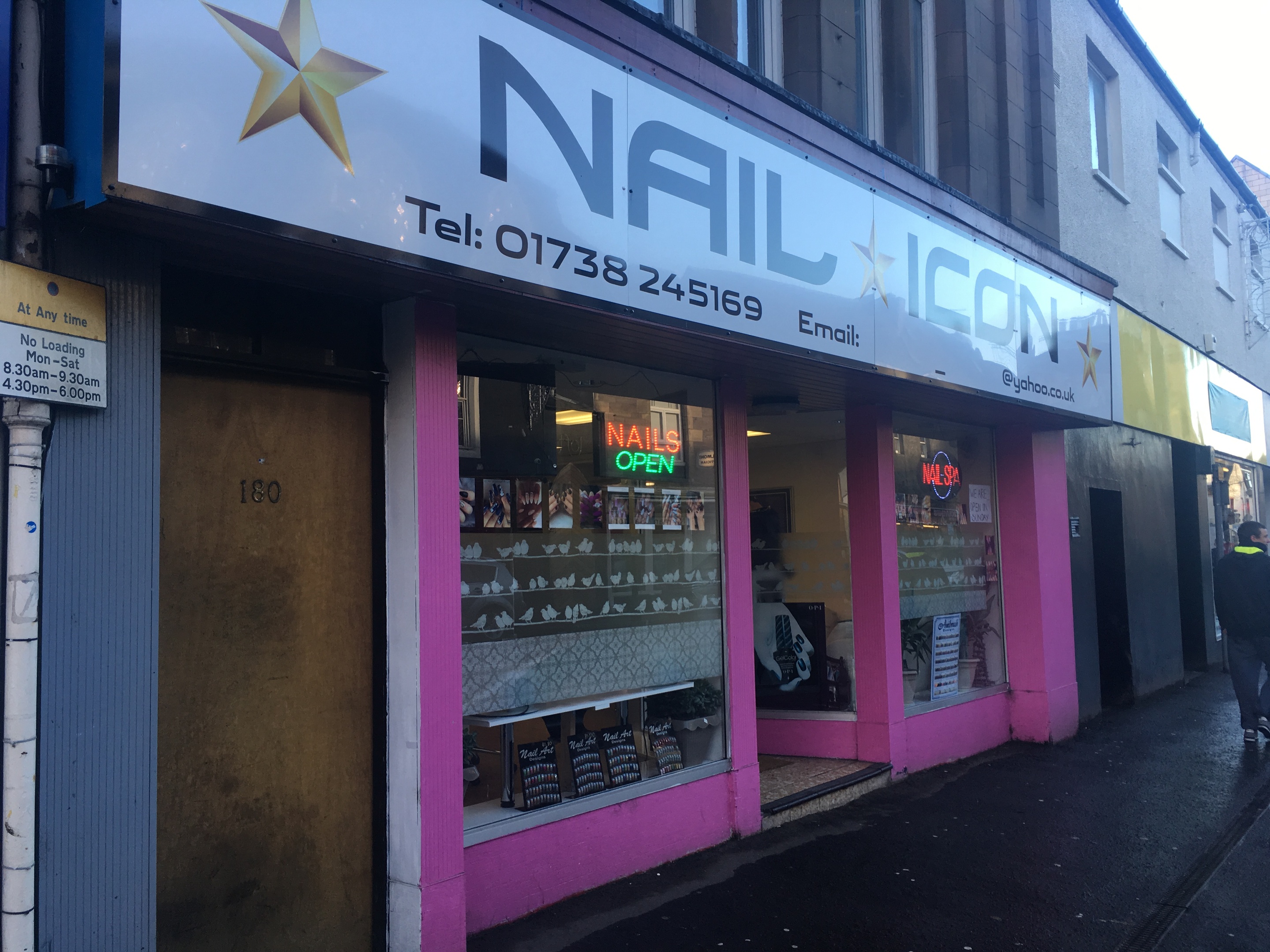 Two people have been arrested after an immigration raid on a Perth city centre beauty salon.
Home Office officials and police swooped on the Nail Icon store on Thursday morning as part of crackdown on suspected people smuggling.
Customers were turned away from the nail bar by police, while investigators quizzed staff inside.
A Home Office spokesman confirmed that two Vietnamese people had been arrested after they were found to have been working in the UK illegally.
The same store was raided six weeks ago when three Vietnamese men – aged 26, 29 and 51 – were detained.
The Home Office's Immigration Enforcement van rolled up outside the shop at around 11am.
It is understood officers were investigating reports of suspicious late-night activity at the shop. It was alleged that people had been living inside the store.
One witness said: "The police and the immigration officers moved inside quickly.
"The store seemed to be fairly busy at the time. One policeman stood inside the door and stopped customers from coming in."
After the last raid, decorations were put up on the front window so that passers by couldn't see inside.
Thomas Paterson, who works nearby, said: "I've noticed the shop is sometimes open very late at night, but we've never had any problems.
"It's usually very busy and they have a lot of regulars. The staff always seem polite and friendly."
A Home Office spokesman said: "During the operation at Nail Icon, Perth, two Vietnamese nationals were arrested after checks revealed they had no permission to work the UK."
"Both have been temporarily released pending further investigations into their cases."
The South Street salon was the only property targeted by Immigration officers yesterday.
In July 2015, seven men were arrested following a series of immigration raids across Perthshire.
Officers visited restaurants and takeaways in Perth, Blairgowrie, Scone and Bridge of Earn in one day.
Three Malaysians, two Chinese men and others from India and Pakistan were arrested for immigration offences.
More than 100 raids on nail bars have been carried out by police and
immigration officers in Scotland alone in the past five years.
At least 90 nail salons across England and Wales – all of them understood to be owned by people from vietnam – have been fined a total of nearly £700,000 for
employing around 150 illegal immigrants in the same period.