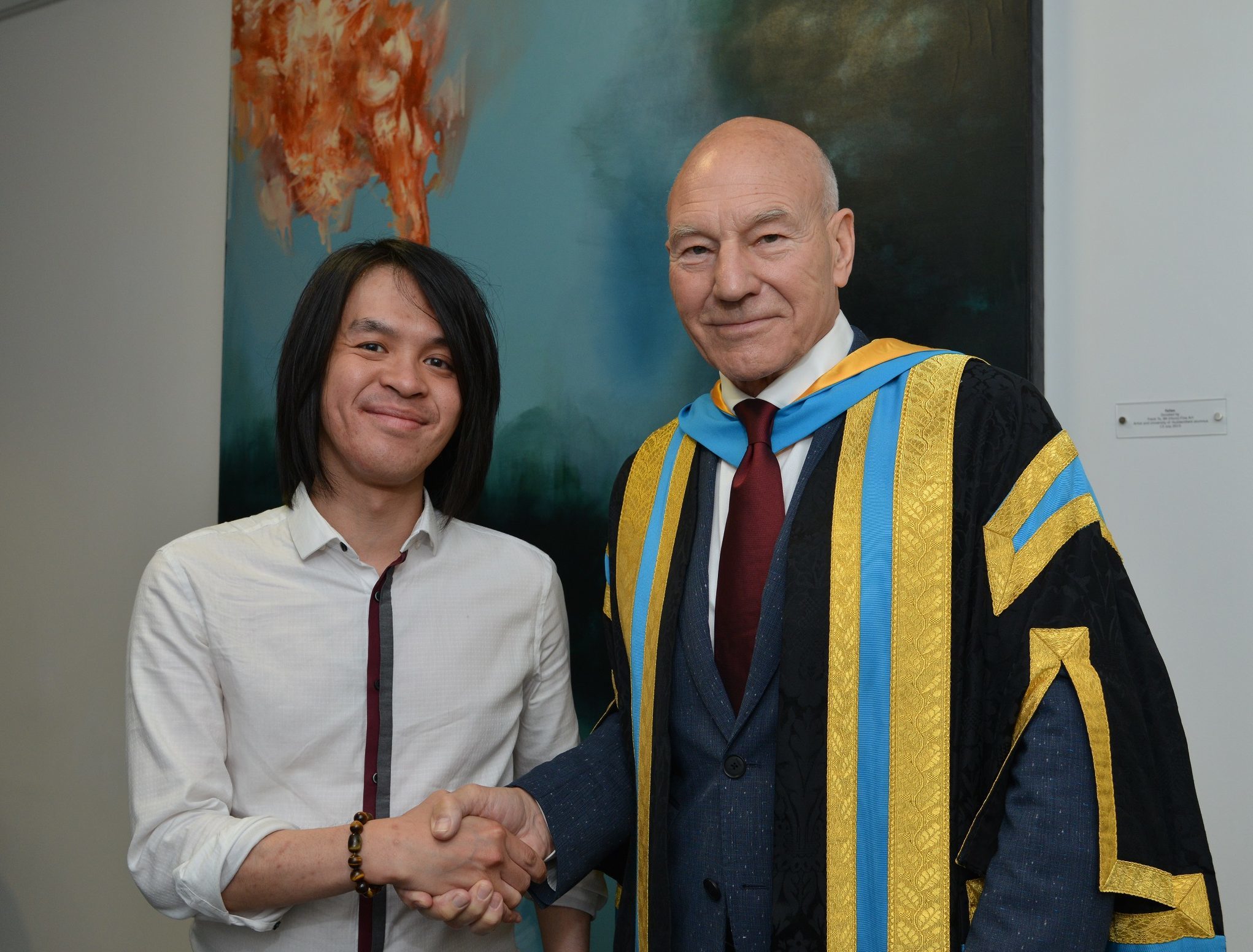 X-Men star Sir Patrick Stewart has revealed that a Perth art lecturer is helping to unlock his artistic potential.
Away from the stage and screen the actor's major passion is art and as well as collecting the works of Frank To he is now taking lessons from the Perth College UHI lecturer.
In an interview to promote the latest X-Men film, Logan, in which he reprises his role as Professor Xavier, Sir Patrick digressed to discuss his love of art and his high regard for Mr To.
"I spotted him early on when I was chancellor of the University of Huddersfield and saw this young man's work in his final degree show," he said.
"His career is really beginning to take off; his work is very bold, adventurous, unusual and distinctive.
"I'm now actually taking painting lessons from him myself, and enjoying myself immensely."
The actor asked for the assistance in developing his skills after his wife Sunny bought him a box of watercolours.
Mr To, 34, who comes from Glasgow, was only too glad to help the man he first met at his degree show.
"He actually had a sneak preview because he couldn't come on the day of the show," said Mr To.
"A year later, I got an email from him. I thought it was a joke at first but I realised it was genuinely him, asking how I was, and our friendship took off from there."
Mr To went on to Dundee to study for a masters degree at Duncan of Jordanstone but continued to keep in touch, and it was at that point that Sir Patrick bought some of his work.
The pictures now hang alongside the actor's collection which includes works by early impressionists and post-impressionists.
Mr To regards the celebrated actor as his mentor and says he has real talent.
"He has a good eye for art collecting and is now developing his own style," said Mr To. "I am more than willing to help him as he helped me."
Due to to that actor's hectic schedule which takes him all over the world the latest instruction has been by correspondence.
Mr To will be exhibiting at Gallery Q in Dundee later in the year and is wholeheartedly backing the Perth City of Culture 2021 bid.