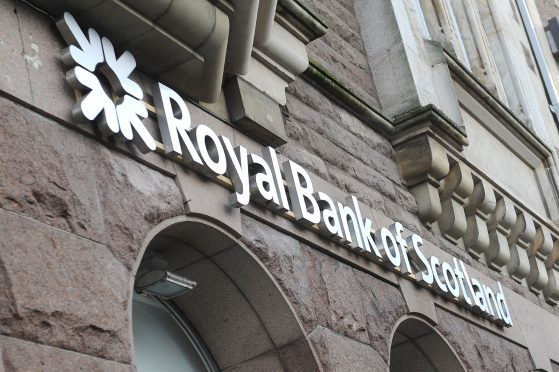 Mobile banking may be the only solution for the Perth and Kinross communities that will soon have their branches stripped from them.
Senior local councillors and politicians have been in crisis talks with Royal Bank of Scotland bosses to express concern about its closure plans.
The bank is to dispose of 62 branches across Scotland, including those in Comrie, Pitlochry and Aberfeldy and another in Perth city centre.
The talks have enabled RBS to outline how it will continue to provide services to the towns and surrounding areas but have failed to convince bosses to take alternative action.
Proposals include visits from mobile banks and some form of banking services at local Post Office counters.
Perth and Kinross Council Leader Ian Campbell said he had discussed the issue with RBS regional manager Paul Dykes.
He said he would continue to press the bank to listen to the concerns of residents and also backed The Courier's efforts to protect local bank services.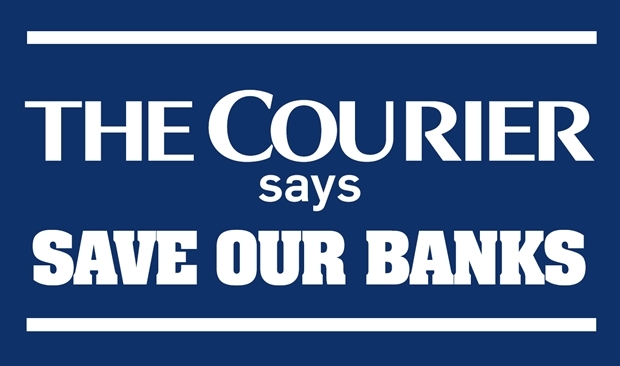 Mr Campbell said: "I conveyed to him the concerns of many in our rural areas about the distance they may now have to travel to conduct any personal or business banking.
"I spoke to him about the difficulty of those faced with poor broadband who cannot access online services.
"Representing, as I do, Highland Perthshire, I am acutely aware of the importance of a local bank, to both residents and businesses.
"Many of my residents do not want to discuss their financial affairs at a Post Office counter, nor do local businesses.
"It may be we try and encourage RBS and other banks to re think how they provide their services for the maximum benefit of rural residents.
"I am not sure they have thought this through properly."
Following that initial meeting, RBS has revealed that Comrie, Pitlochry and Aberfeldy will receive a minimum of a weekly visit with a satellite enabled mobile bank.
It says any transaction that could be carried out in a traditional bank branch can be carried out in a mobile bank.
Timetables for mobile banking visits will be issued shortly.
Over the next six months, RBS has also pledged to make an appointment with every customer from those branches involved in the closures.
In the meantime, Mr Campbell added: "I will be meeting further representatives of the Royal Bank of Scotland to forcefully put forward the views of Perth and Kinross residents.
"I am delighted The Courier is also taking up the cudgels."
Mr Campbell said he would be speaking to colleagues at Westminster and Holyrood to ensure they also speak to Royal Bank of Scotland.
Ochil and South Perthshire Conservative MP Luke Graham has already met with RBS officials to raise concerns about the closures and make clear his opposition.
"I was extremely disappointed when I heard about the three branch closures in my constituency, and immediately sought a meeting with RBS officials to raise my concerns.
"A number of constituents have been in touch to highlight their concerns since the closure announcement was made. It will impact upon communities.
"The meeting I had will be the first of many and I will be taking this forward with Treasury officials to understand what action we can take."